Continental extends fitment portfolio to include horses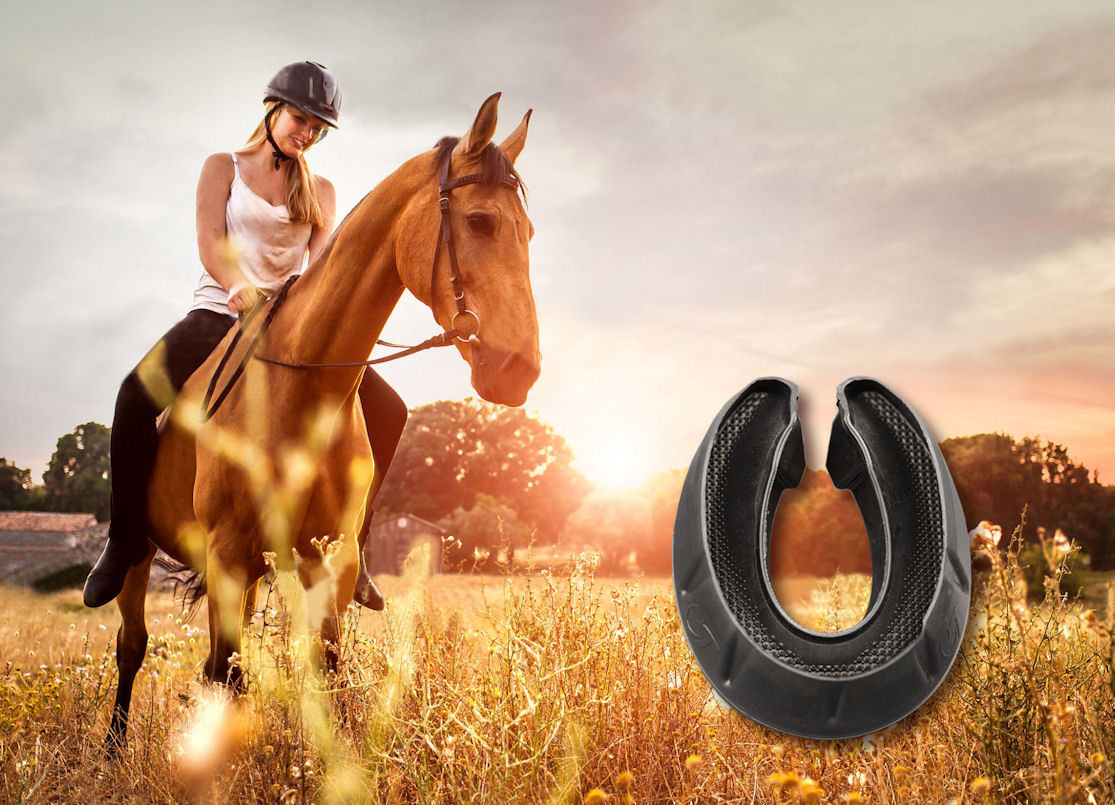 Continental tyres have long served as the point of contact between vehicle and road, and now horse riders can equip their preferred mode of transport with Continental 'footwear'. Continental has collaborated with German firm turfcord GmbH to produce an alternative to the traditional horseshoe. This innovation has already gained its first award, an 'Innovation Pferd' award at the 'Pferd & Jagd' equestrian, hunter and angler show in Germany.
This new product is known as turfcord, and Continental says it is the "result of in-depth development that will revolutionise the work of farriers." Unlike other elastomer-based hoof protectors, turfcord can remain affixed to the hoof for up to eight weeks. It differs from standard horseshoes in that its application doesn't change the horse's gait, and it enables the hoof to retain its cushioning function. With turfcord, the practice of nailing a horseshoe to the hoof is also eliminated, reducing stress for the horse and labour for the farrier.
"It was important to us to create an alternative to horseshoes that would provide lasting protection for hooves without all these drawbacks," comments Erich Buschmann from turfcord. "Thanks to some hard work in development, we have now attained this objective. The whole team is proud of the fact that turfcord's potential has been recognised and honoured with this award."
The Continental training workshop in Korbach, Germany has spent years assisting turfcord in development. The innovative hoof protection is manufactured by ContiTech at its in the Stöcken-Hannover site in Germany. "With our expertise in production and elastomers, we have been able to carry out further optimisations to turfcord to make it ready for production," comments Kai Frühauf, head of ContiTech Vibration Control.
Hoof protection from turfcord is available in two designs for front and rear hooves, each in twelve sizes, and is applied to the hooves using a special adhesive. The protection can be worn for six to eight weeks and will even expand with the hoof during this time. Because the material is lightweight and absorbs shocks, it relieves strain on the horse's joints. "This means that we can make the horse feel as though it isn't wearing shoes at all," says Buschmann.