Pirelli all-season fitments extend winter mobility, alongside UHP specialists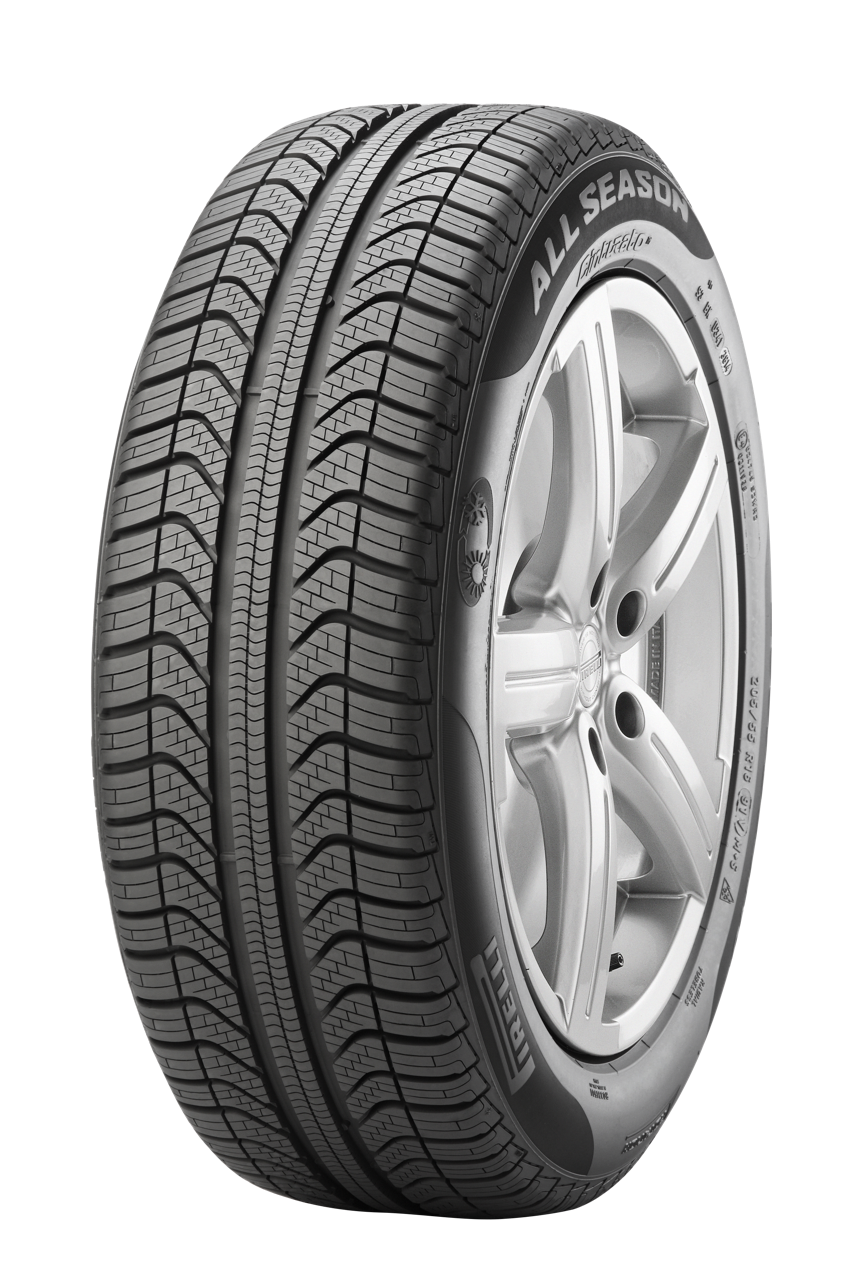 Acknowledging tyre growth in all-season tyres in the UK, Pirelli continues to recommend the use of winter tyres for its target performance car market, especially in extreme conditions. The manufacturer states that this position is reflected in its winter range, which includes both specialist and all-rounder products for the relevant segments.
The Cinturato All Season provides year-round safety for mass market tyres in the sort of non-extreme conditions found in most UK cities during the winter months. In summer, the tyre helps these drivers avoid the performance drop-off expected from winter tyres in hot conditions, and works just as well in non-extreme winter conditions. The manufacturer says the all-purpose tyre helps to save motorists' time, negating the need for a seasonal tyre change. In selected sizes the tyre is equipped with Pirelli's Seal Inside technology, which automatically seals up the hole (up to 4mm in diameter) in the event of a puncture, reflecting its provision of extended mobility.
The Cinturato All Season is aimed at owners of city cars, who aren't looking for extreme performance and who don't cover a huge number of kilometres per year. In particular, Pirelli states that the tyre is aimed at women, young drivers, and second family cars, offering increased safety and convenience. The All Season is designed for recently manufactured cars with small to medium engines, and is available in 15-inch, 16-inch and 17-inch versions.
For SUVs Pirelli offers the Scorpion Verde All Season, which like the Cinturato All Season, is designed to provide optimum performance in both summer and winter conditions. This tyre is homologated for a range of high-performance vehicles including the Porsche Macan, Range Rover Evoque and Volvo XC90.
The Carrier All Season has been developed for the van market and in selected sizes also benefits from Pirelli's Seal Inside safety system. This tyre also carries the snowflake symbol on the sidewall signifying it's suitable for winter use in markets where legislation requires drivers to change to winter-specific rubber. The Carrier family of tyres are available in a variety of sizes covering 15 to 17-inch fitments.
The Cinturato range also includes a full winter tyre, the Cinturato Winter, which is designed for the aftermarket and intended for medium-sized cars that cover high mileage: typical of commuting and professional use. To improve safety and reliability, Pirelli's engineers worked on ways to reduce braking distances: a mission it states was accomplished thanks to the use of Multiactive 4D Sipe technology. This consists of directional sipes, whose form varies according to the driving requirements at the time. In other words, these sipes all line up in the same direction to maximise the effects of traction and braking on demand.
The tyre also introduces an innovative tread wear indicator, designed to tell drivers when it should no longer be driven on snow. The Cinturato Winter has "Now Snow" written on the tread and when the tyre starts to wear and the performance on snow is compromised, the first letter 'W' disappears, leaving "No Snow", indicating the level of wear beyond which it is not recommended to drive on snow.
Winter options for ultra-high performance
Pirelli's focus on high-powered cars and SUV's continues into its cold weather range in the shape of the Sottozero family, Pirelli's cold weather tyres created for premium and prestige segment cars with a medium to high engine capacity. Now in its third generation, the range is designed to enhance the sporting characteristics of the vehicles to which it is fitted and forms an integral part of cold weather performance.
For SUV – the sector of the market with the most consistent growth – Pirelli offers the Scorpion Winter: a tyre it says represents a technological breakthrough in terms of overall performance. It has been acclaimed as a performance leader on snow, certified by TUV, combining excellent braking and handling with lower noise and rolling resistance. Enhanced grip on snow and in the wet is provided by a new tread compound and snow boosters, while progressive and responsive handling in the dry is delivered by a new rounder profile. It is joined by the more extreme Scorpion Ice and Snow in a select number of fitments.
The new Carrier Winter is the winter tyre for vans, with a tread pattern, characterised by three wide longitudinal grooves and a more open shoulder, designed to improve driving safety in wet conditions.