Rear camera calibration kit from Hella Gutmann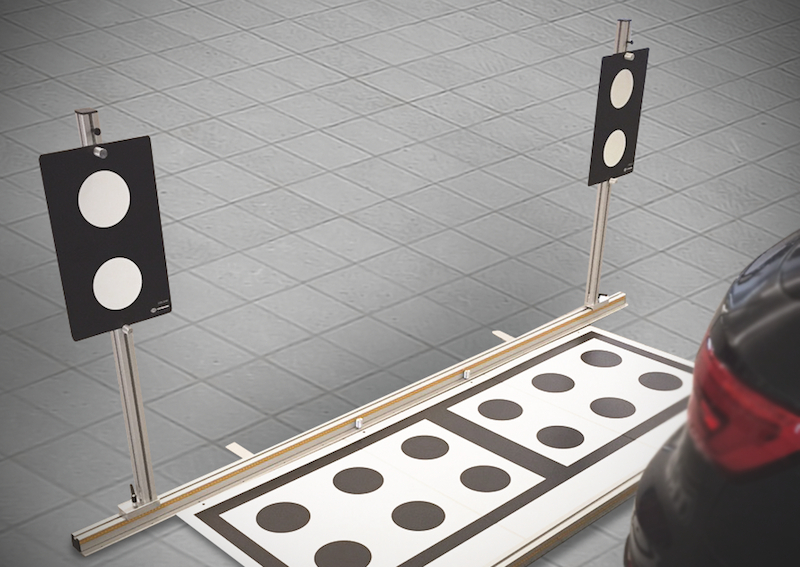 Hella Gutmann Solutions has added three new extension kits to its camera and radar recalibration tool line-up for the independent aftermarket. The camera and sensor calibration (CSC) tool enables independent garages to calibrate and repair advanced driver assistance systems (ADAS). The new kits are compatible with rear view and all-round vision cameras, extending CSC's existing, forward-facing solution.
As a growing number of cars now have a rear view camera fitted as standard, more drivers rely on them when reversing, which is why recalibration after a service or repair must be accurate. In Hella Gutmann Solutions, workshops not only have premium quality equipment, but access to the expertise behind it, due to the company's dedicated technical staff.
When using any Hella Gutmann Solutions equipment, but particularly its CSC tool, the vehicle should be parked on even and level ground with sufficient space around the car and equipment, as well as the camera's visual field being clean. The new additions, designated Rear Cam Kit I Basic, Rear Cam Kit I Addition and Rear Cam Kit II Side, must be properly aligned to the rear axle using the CSC tool and a Hella Gutmann Solutions diagnostic device. Moreover, the Rear Cam Kit I Basic is a multi-brand solution, as it calibrates several models, including Audi, Mercedes-Benz, Seat, Skoda and VW, with further models to be added on future software updates.
Head of Business Development for Hella Gutmann Solutions, Neil Hilton, said: "Drivers are now realising just how important recalibrating their vehicle is after a service or repair and we need to continue to educate garages and assist them with this current – and overdue – transition. The quality of the equipment is also very important because at the end of the day, ADAS is becoming more integrated in our vehicles, so it's crucial that they are still safe to use after a repair, which can be guaranteed with the use of our equipment.
"We were the first to offer a multi-marque aftermarket solution and we're continuing to improve and extend our range. As rear cameras are a basic piece of equipment in a car nowadays, we need to ensure it's being calibrated correctly, which is why it's vital for us to provide an appropriate solution.
"The Hella Gutmann Solutions strategy is to constantly extend the CSC Tool capabilities to match the growing trend and development of vehicle driver assist systems, ensuring our customers receive maximum return on investment."