Apollo's truck tyre ambitions buoyed by new UK appointments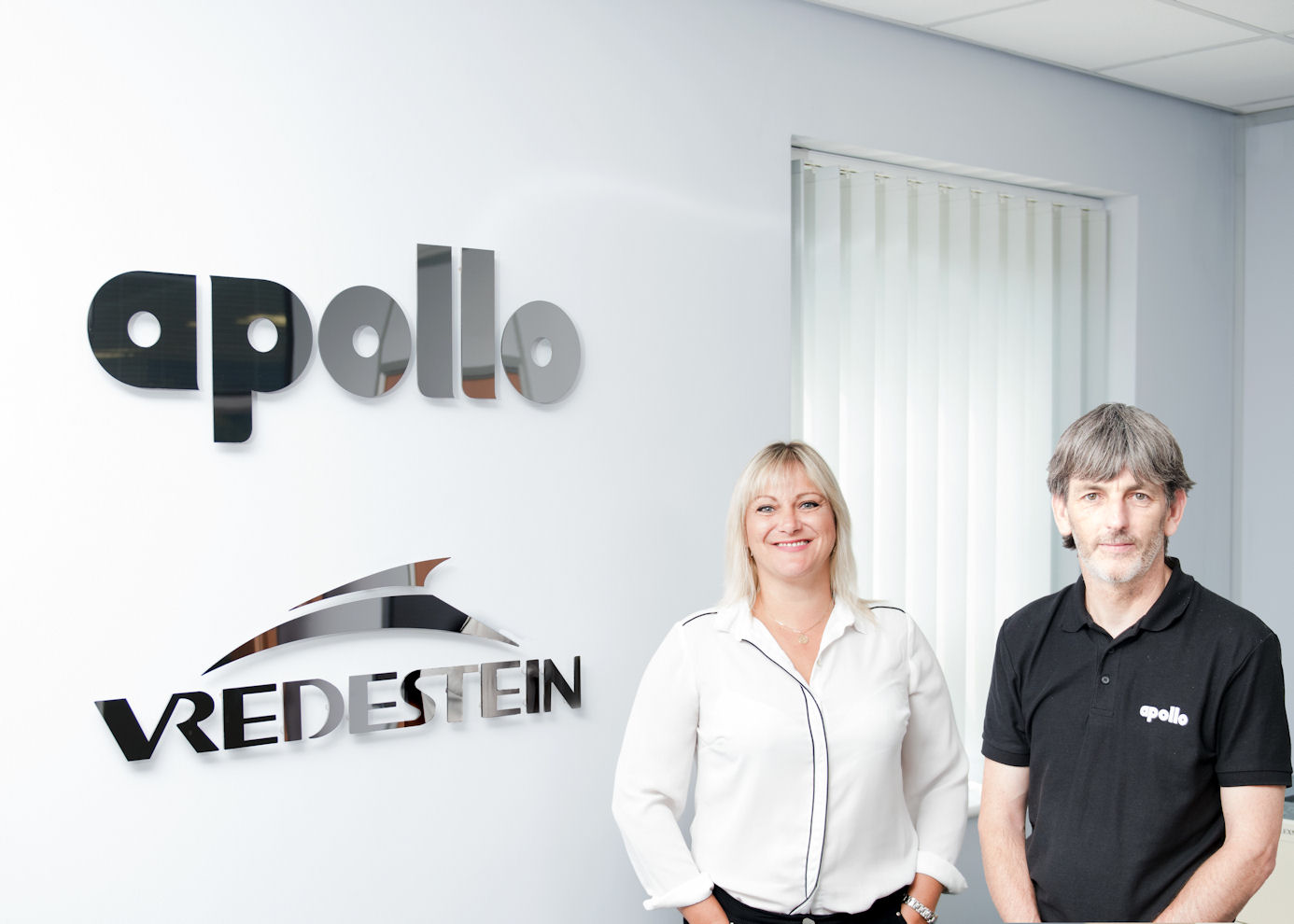 Two sales appointments at Apollo Vredestein UK will support Apollo Tyres' recent entry into the European truck and bus tyre market. The newly-created roles of TBR Fleet Sales Engineer have, with immediate effect, been filled by Andrew Beckett and Jane Emson.
Beckett has several years of experience in the sector, having worked for Michelin in a number of positions as well as for a chain of mono-brand truck portfolio franchises. He brings a strong background of market and sales growth as well as trend forecasting and marketing intelligence. Apollo Vredestein comments that Emson is no stranger to sales and business development, either: she joins Apollo Vredestein UK from Goodyear Dunlop and previously worked for Bridgestone UK.
The focus of the Fleet Sales Engineer role is to build and maintain relationships with customers, both end users and distribution partners; and stimulate growth in sales and market share. Both appointees report to Apollo Vredestein UK country manager Karl Naylor, with a dual reporting line into European TBR business development manager Steven Buytaert, who is also new in a role, having joined Apollo Vredestein from Michelin six months ago.
"The new appointments are part of Apollo Tyres' ambitious expansion plan in Europe," says Naylor. "With 25 per cent of the TBR market, Apollo Tyres is the market leader in India, and truck and bus tyres constitute almost half of its production output. The company's efforts to expand in Europe are no more evident than in the UK's operations, which is why Andrew and Jane have been recruited here."