The Parts Alliance launches joint USA 'Dream Drive' promo with Delphi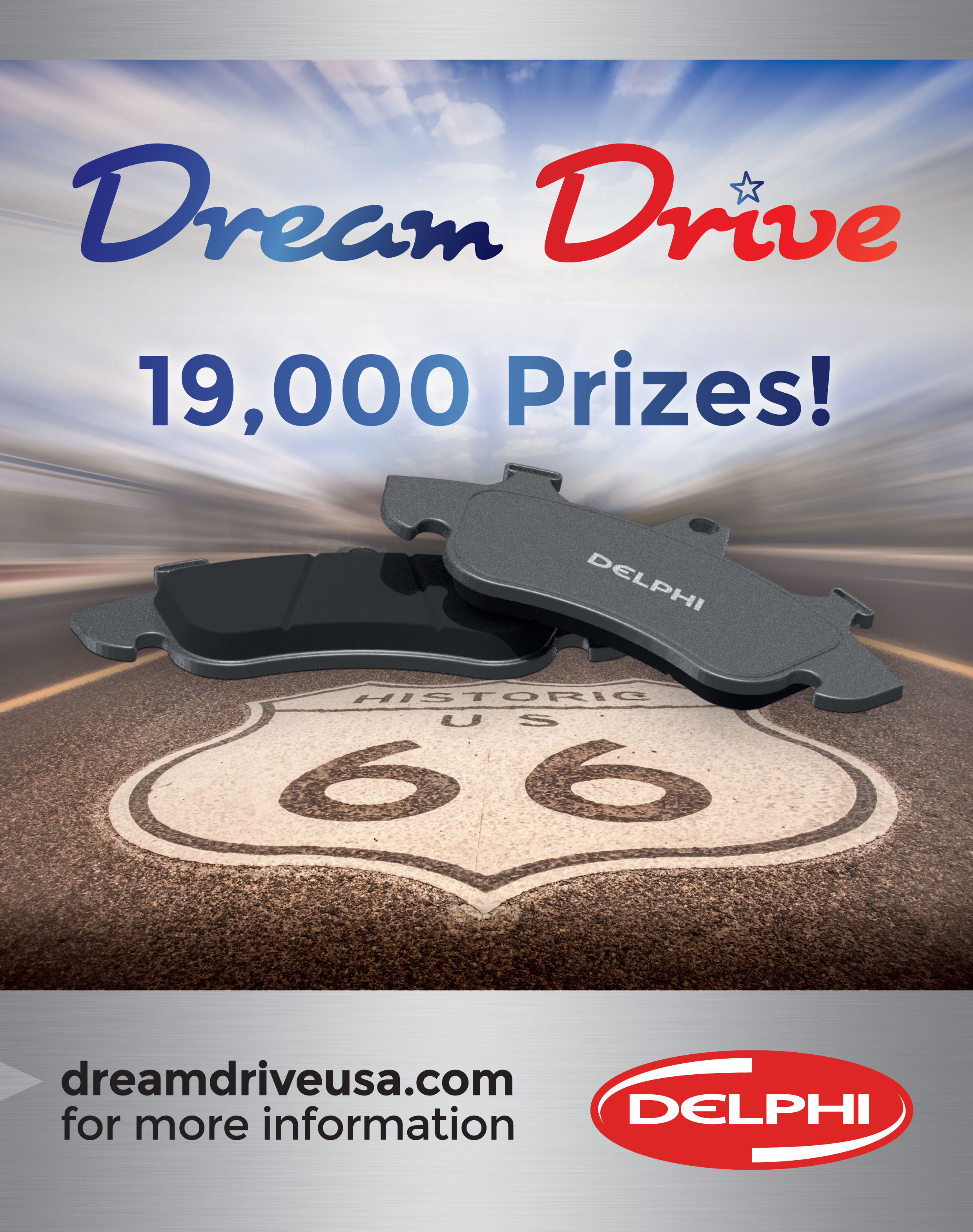 Delphi and The Parts Alliance have launched a promotion that will allow six garage customers enjoy the road trip of a lifetime along Route 66. The 'Dream Drive' promotion will run for two months (from 1 March to the end of April) across The Parts Alliance's South West branches and through members Allparts, CES, GMF, SC Motor Factors, Dingbro, BBC Superfactors and BMS Superfactors. The promotion is being supported by a website, dreamdriveusa.com.
Throughout the campaign a scratch card will be included with all sets of Delphi brake pads. In addition to the six road trips these offer more than £16,000 of Love2Shop vouchers. Further prizes include a 'taste of America' where winners will eat for free at McDonalds, Burger King and KFC and Delphi branded beanie hats, thermal mugs and baseball caps too.
Delphi brake pads are manufactured to meet OE standards, with heat-absorbing underlayers, noise reducing chamfers and dampening shims as well as pressed steel back plates. 20 unique friction formulations ensure a close match for each vehicle.
"Triple British Touring Car Champion Matt Neal will be helping get the 'Dream Drive' message out," said Julian Goulding, UK marketing manager at Delphi. "It's an exciting initiative that we hope will really capture the imagination of garages that place their trust in Delphi brake pads."
For the six main winners, the all-American road trip starts in Chicago and finishes at Santa Monica Pier in Los Angeles – travelling across eight states. The winners will visit landmarks including Lake Michigan, cowboy culture capital Oklahoma City, Grand Canyon National Park, Las Vegas, steakhouse centre Amarillo, the Hoover dam plus iconic stops like Cadillac Ranch, Midpoint Café and the Route 66 Auto Museum in a Ford Mustang. The prize includes personalised itinerary, flights, hotel accommodation and car hire, with the road trip taking two weeks to complete.
"We're delighted to be working with Delphi on such a high profile national promotion," said Simon Moore, Head of Marketing at The Parts Alliance. "There's a wealth of information on the Dream Drive website, along with the location of the nearest participating Parts Alliance branch. We wish all our loyal customers the best of luck!"