The Parts Alliance named 'Factor Chain of the Year' in 2017 CAT Awards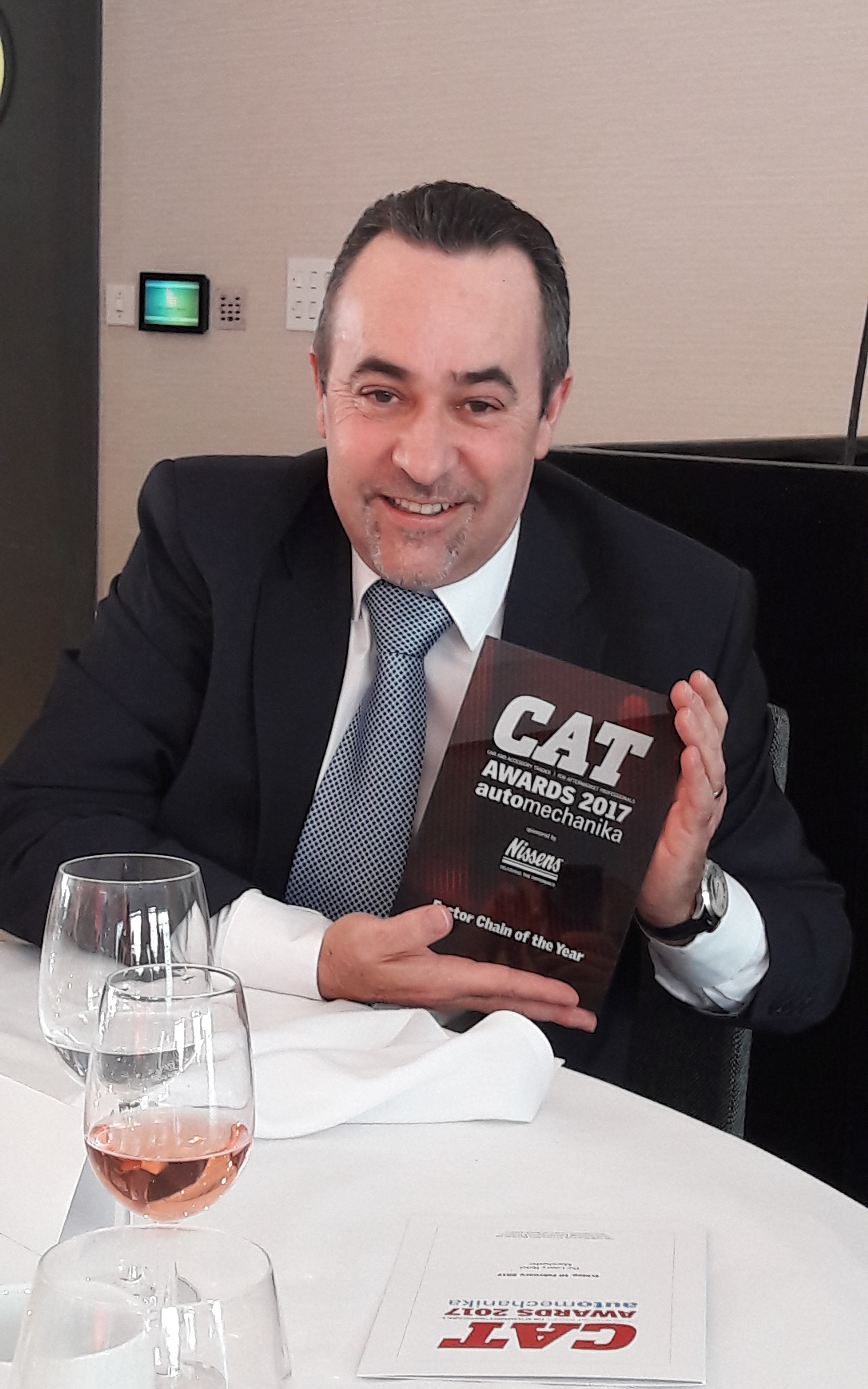 The Parts Alliance has been named CAT magazine's 'Factor Chain of the Year'. The Award came on Friday 10 February at an industry awards ceremony at Manchester's renowned Lowry Hotel. The national trading group was represented by the eight branches in its South West region. They were shortlisted in recognition of a dramatic turnaround in fortunes under The Parts Alliance's ownership. The branches were all previously part of the Unipart network, but have since been developed with significant investment from The Parts Alliance.
"The acquisition initially looked a good opportunity to improve our group coverage in the region," said Steve McCann, chief operating officer at The Parts Alliance. "But that was very much the start of an ongoing development process.
"Since then we've continued investing time and resources, not least with the implementation of our class-leading IT system, and we've been able to transform the South West into a thriving region for the business."
The award, won democratically by achieving most votes through CAT's website, proved that a range of exciting initiatives rolled out over the last 12 months had captured customer interest.
These included rapid development of The Parts Alliance's garage programme, as well as an evening Garage and Workshop Show in October that drew over 500 visitors and fifty suppliers.
Paul Dineen, south west regional business director and head of garage programmes said: "We're honoured to have won the 'Factor Chain of the Year' and are genuinely grateful to our garage customers and everyone else who took time to vote for us, it's hugely appreciated."
Peter Sephton, chief executive at The Parts Alliance said: "This is a great result that not only recognises the excellent efforts of the South West Region but also mirrors developments happening throughout the business.
"Supporting local expertise with a leading product portfolio, strong core services and a shared group vision has proved to be a winning formula for The Parts Alliance today, and we believe this approach will bring continued success."
The Parts Alliance also stated its thanks to suppliers, customers in particular, and all those who voted.