TerraClean awards set to be biggest yet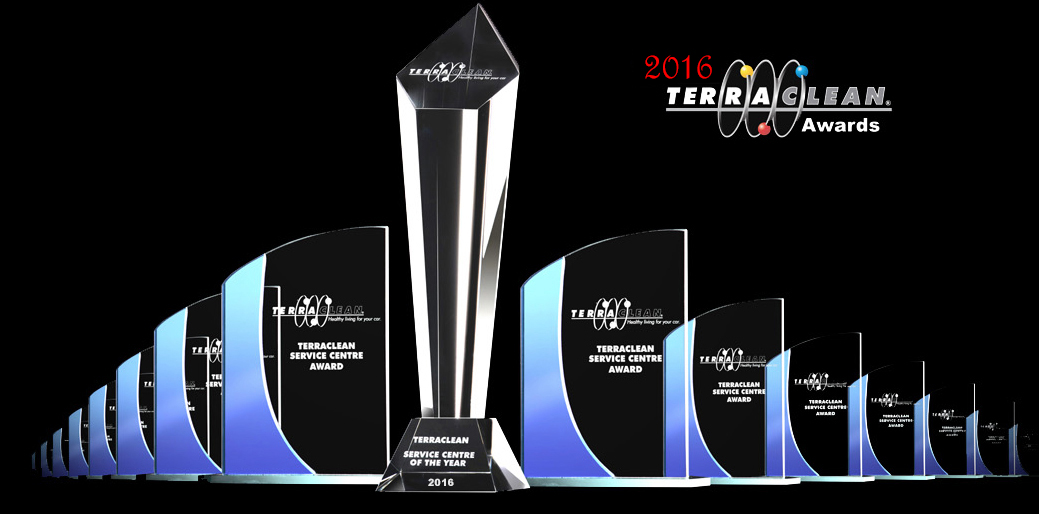 The TerraClean Annual Awards 2016, held on Saturday 11 March 2017 at Holiday Inn Seaton Burn, Gosforth Park is set to be the biggest yet with a record number of garages attending. The event will highlight the brand's success over the past year and will be recognising and rewarding the achievements and hard work within the service centre network. There are 12 awards in total and the winner of the Overall TerraClean Service Centre of the Year 2016 will win a trip for two to Canada, home of TerraClean.
The awards for Best People's Service Centre and Best Technician are voted for by the public and service centres have been extremely active canvassing votes, with a record number cast so far. The event offers excellent networking opportunities in a thriving social environment with like-minded, forward thinking independent garages.
Athletics legend Kriss Akabussi MBE and TerraClean ambassador and two times BTCC champion Colin Turkington will be presenting the awards to all of the TerraClean winners throughout the evening while the network enjoys live entertainment after the ceremony.
Randstad sales director, Phillip Dowd said: "We're delighted to bring the network together again in such a celebratory environment and we're thoroughly looking forward to the evening. Our service centres work incredibly hard throughout the year to drive in new business and perform professional TerraClean services, and their hard work does not go unnoticed."