'Successful' anniversary year for Heuver Tyrewholesale despite turbulent market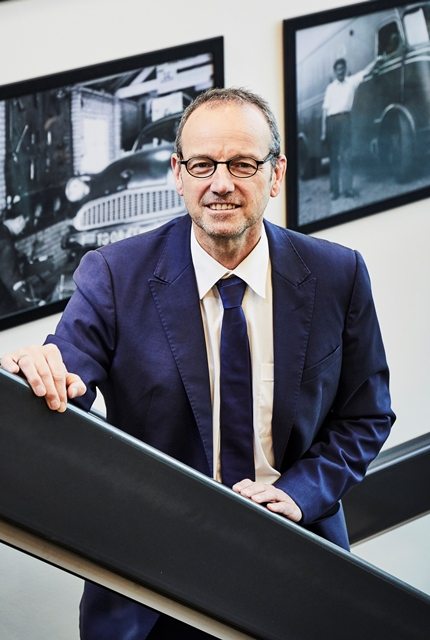 Heuver Tyrewholesale has called 2016 a particularly successful one. Celebrating its 50th anniversary, the company increased turnover by five per cent over 2015, despite a difficult market with considerable pressure on prices. It also invested in people, online tools and its warehouse to expedite dealing with customer requirements, all of which resulted in what Heuver terms an intensification of customer contact.
"The main highlight of 2016 was our 50th  anniversary," says Bertus Heuver, director at Heuver Tyrewholesale. "We celebrated it exuberantly with our personnel and were able to look back at a successful Reifen Essen with our customers. It was also the year when we introduced monthly promotions, which were so successful that we'll be repeating them in 2017."
Customer policy in 2016 placed great emphasis on personal attention and the convenience of ordering online. However, it also focused on having an appealing range, ample stocks and an effective procurement policy. Heuver adds: "This combination of customer vision, ordering convenience and our core values is paying dividends. Due to improved search and filter tools in the web-shop, which include new languages and easier accessibility, turnover in our online market increased by circa 10 per cent while the number of users grew by 30 per cent. Our digital channel continues to expand, and there will be no let-up in 2017.
"There was a lot of pressure on prices last year. Nonetheless, we still encountered spectacular growth of 30 per cent in truck tyres. Our effective procurement policy and competitive prices allowed us to make great progress. Aeolus also grew considerably in 2016.
"An increase in volume, and the number of requests, proves that Aeolus is now on the shortlist of many customers. We will continue supporting this growth. Our relationship with the factory is very stable and is based on mutual trust. The new NEO series is proof that Aeolus has invested heavily in quality. Just like Heuver, Aeolus is ambitious and wants to realise a top-five position on the worldwide stage."
The company also created extra warehousing to account for an increase in volume. Heuver adds: "We were able to add extra storage metres by placing another layer on top of the existing construction. This was partly triggered by our ever increasing success in the OTR and agricultural sectors. As a leading player in the OTR market, we always want to profile ourselves effectively. And we do this with a comprehensive fixed range and various specials. But we also offer special courses and share our knowledge. We are able to make a difference by listening carefully, knowing customer preferences, responding quickly and enthusing the market. And we truly believe in this approach!"
Heuver's said its import brands were particularly successful, including new addition Barkley. The company said the brand is already playing an important role in the agricultural tyre segment. Bertus Heuver concludes: "Our aim is to keep surprising our customers and continue offering them certainty, maximum service and convenience. If we manage this, 2017 will also be a year where we achieve new financial milestones and attract more customers."