Pirelli's Cinturato F1 tyres help drivers show great driving possible in soggy Brazil GP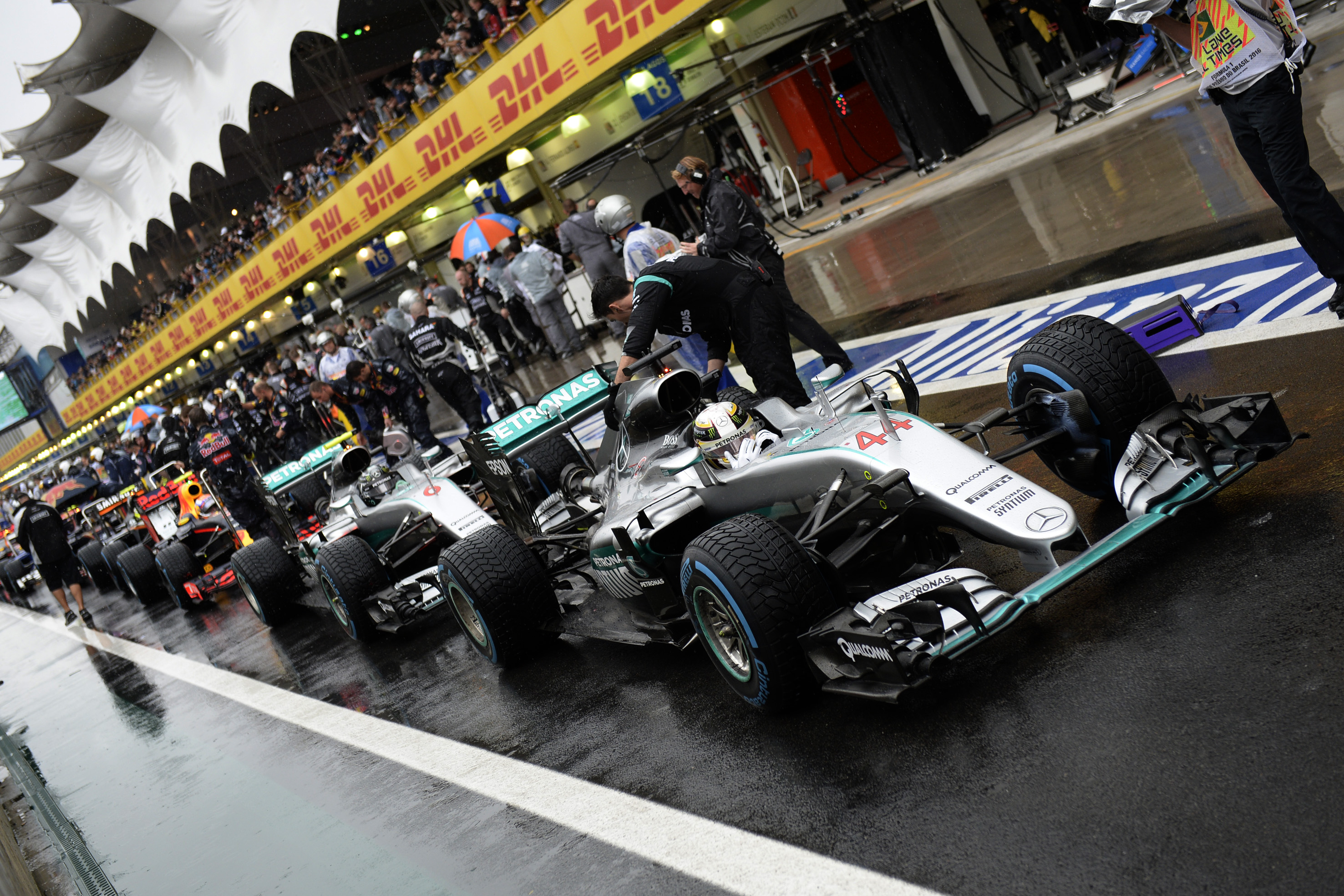 Despite the delays, the Brazilian grand prix became a "fantastic spectacle," with plenty of overtaking and action on Pirelli's wet range of Formula One tyres. Mercedes' Lewis Hamilton finished first, completing the full race on the Cinturato Blue full wet tyre only following two days of largely dry running at Interlagos. Hamilton won without making a racing pit stop, though he did change tyres twice, going from full wets to another set of wets under both red flag stoppages.
Because of the heavy rain, the race started behind the safety car, with all the drivers using Pirelli's Cinturato Blue full wet tyres as per the regulations. Another early safety car was used by some teams, including Red Bull, as an opportunity to change onto intermediates – with Max Verstappen rejoining the race in fourth place as the highest-placed intermediate runner.
Following an accident for Ferrari's Kimi Raikkonen, there was a lengthy red flag period after lap 20, with the race starting behind the safety car once more. The safety car led for only seven laps before another red flag came out, with a second re-start behind the safety car. Only a few laps later, some drivers switched onto the intermediate tyre as the rain continued to fall, with the crossover point established after Red Bull's Daniel Ricciardo started to set purple sector times. However, heavier rain then meant that the full wet was the tyre to finish the race.
As the race began in wet conditions, there was no longer any obligation to use any of the slick tyres, with drivers running only the full wet and intermediate throughout the entirety of the interrupted race.
Paul Hembery, Pirelli motorsport director: "We were treated to a fantastic spectacle in very tricky conditions, with some drivers using both the wet and intermediate tyres to pull off some great overtaking moves, with wheel to wheel racing. Most of all, we're delighted that the fans finally got to see a full race distance, despite the delays. It was a complicated but long race that delivered some scintillating drives, for example from Max Verstappen and Felipe Nasr, in his home race, as well as Fernando Alonso who fought back in the closing stages – all showing that great driving is possible even in these extreme conditions."