Lewis Hamilton gives Pirelli P Zero Purple ultrasoft win on race debut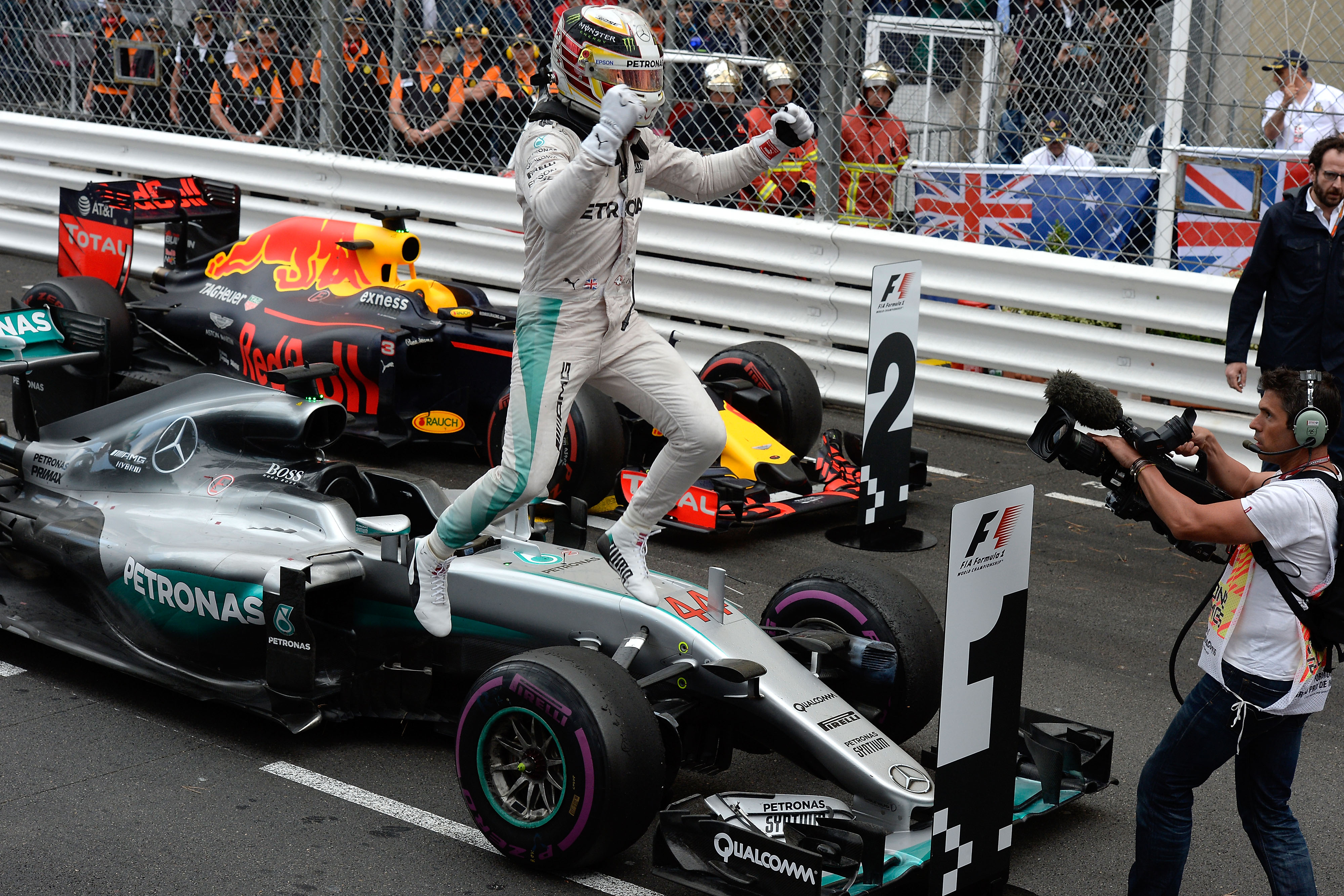 Though the Monaco Grand Prix got underway behind a safety car in wet conditions, with all drivers starting on the Cinturato Blue full wet tyres, Lewis Hamilton won on Pirelli's new P Zero Purple ultrasoft, marking a successful race debut for Pirelli's newest F1 tyre. The safety car came in after seven laps, with most drivers eventually switching to intermediates. Mercedes driver Lewis Hamilton was one of just two competitors to stay out on the full wets as the circuit dried, switching straight to P Zero Purple ultrasoft on lap 31.
Polesitter Daniel Ricciardo (Red Bull) went to the P Zero Red supersoft one lap later after a long pit stop, emerging directly behind Hamilton, which was the start of a brilliant duel for the lead between them. An alternative strategy was adopted by Force India's Sergio Perez, who finished third from eighth on the grid, going from the intermediate to the P Zero Yellow soft tyre.
All five types of tyre brought to Monaco – full wet, intermediate, soft, supersoft and ultrasoft – were used extensively throughout the race. Because it was a wet race at the beginning, there was no obligation to run at least two slick compounds. The Mercedes driver ran for 47 laps on the ultrasoft, which had never been seen before in testing or free practice, setting a fastest lap close to the end of the race.
Paul Hembery, Pirelli motorsport director, stated: "At the start of the race, in wet conditions, teams had to judge where the crossover point was between full wets and intermediates, despite not having any data about wet running in Monaco with the latest generation of cars. As a result, as is often the case here, the teams had to think on their feet about strategy decisions. We saw lots of different tactics, with Lewis Hamilton staying out on wet tyres and going straight to purple slicks: a key element to his inspired victory. A brilliant mix of strategies saw a number of drivers to advance beyond their grid positions, on a circuit where overtaking is notoriously difficult."