TyreFinders celebrate Maxxis shop fit with charity day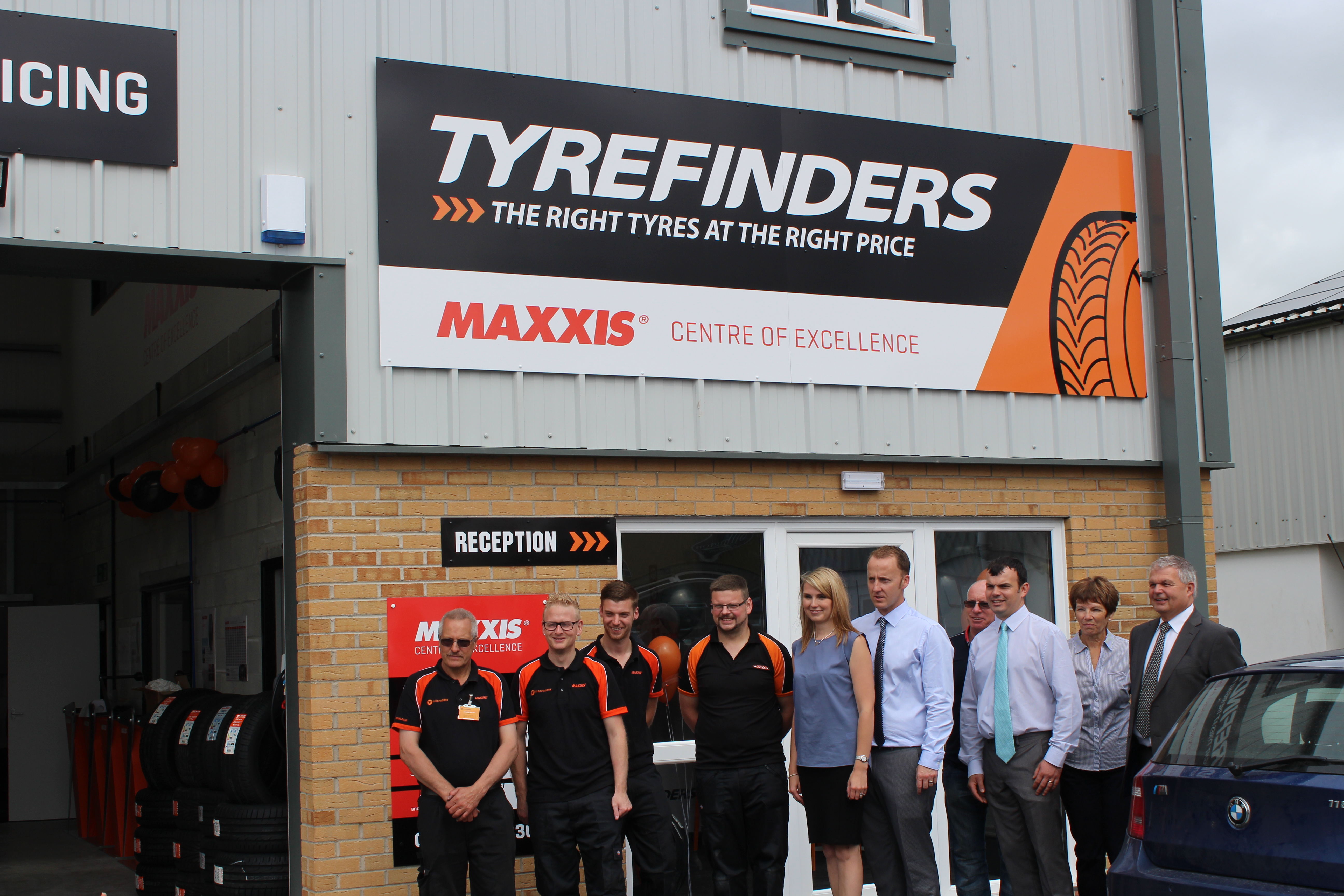 TyreFinders, is celebrating the success of a new shop-fit by raising over £200 for charity. The Cornwall-based group opened the fifth of its garages in Helston, in July this year, and its celebrations extended further, as this was the second of its five branches to receive the Centre of Excellence title from top ten global tyre manufacturer, Maxxis.
Celebrating this, the Helston branch hosted an opening day, attended and supported by Maxxis representatives. The event offered food, drinks and goodie bags for all, as well as holding a charity raffle with impressive prizes on offer, including a kindle, gift bags and goodies. All monies raised through the raffle were then donated to the Maternity Suite at the Treliske Hospital in Truro.
Jen Thornton, who owns Helston Garage along with her partner Jimmy, said: "We chose to raise money for the Treliske Hospital after personal experience I had there. When I gave birth to my third child, Oliver, I became seriously poorly, and the team in the maternity ward ultimately saved my life.
Having been recognised as a Maxxis Centre of Excellence, the garage received brand new exterior signage, recognising it as Maxxis stockists. And it seems such affiliation is proving successful in Helston Garage's local area. Owing to its rural location, the Maxxis lifetime guarantee is proving a strong selling point, giving customers the peace of mind that any tyre problems they encounter will be solved by the guarantee – an offering it now prides itself on.
Speaking of Helston Garage's new shop fit and celebrations, Maxxis' managing director, Derek McMartin, said: "We designed the Centre of Excellence scheme, along with our distributor, Stapletons, to identify the best tyre stockists around the country. Many ask us what it takes to be branded with this title, and really, it is all about having that extra depth of knowledge and skill concerning the business and utilising that exceptionally well.
"We felt that Tyrefinders' Helston is a great ambassador for the Maxxis brand, and thus, we are extremely proud to welcome it into our scheme. We are further impressed at the way that Tyrefinders took on the opportunity to celebrate this rebrand by fundraising for a great cause. We attended the Open Day in the Summer, and all of our Maxxis representatives had an excellent day supporting the garage and getting stuck in with all the fun. It's always good to see local businesses supporting local causes, and it was obvious that a great deal of thought was put into making its opening day a success."