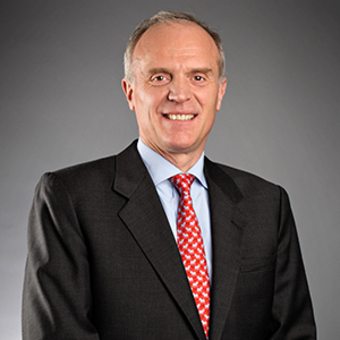 In 1997, Florent Menegaux joined Michelin as sales manager for truck tyres in the United Kingdom and the Republic of Ireland. Three years later, in 2000, Michelin appointed him sales manager for Truck Tires Original Equipment and Replacement markets for North America. By 2012 he was director of the Passenger Car and Light Truck Product Line and also oversaw Michelin Racing activities and the Materials Product Line. On 1 December 2014, Menegaux was appointed Chief Operating Officer.
During the course of the 2016 Paris Motor Show, Tyres & Accessories took time out with Florent Menegaux (Michelin chief operating officer in charge of product and core business).
Our conversation covered four key areas: Mobility – that is, Michelin's increasingly evident philosophical evolution away from simply being a tyre maker towards being a mobility provider; Products and services – in other words the traditional well-established product centres the company is best known for (as well as the innovations connection to and rising from these areas); Experiences – what has traditionally been known as the maps and guides part of Michelin's operations, but which is increasingly seeking to connect the firm's excellent brand and content with technology and monetisation options; and finally distribution – the actual means of getting products (and services) from the manufacturer to the end-user via the professional supply chain.
Category: Company News, International News, Premium