Kumho continues rollout of "ideal choice" Solus HA31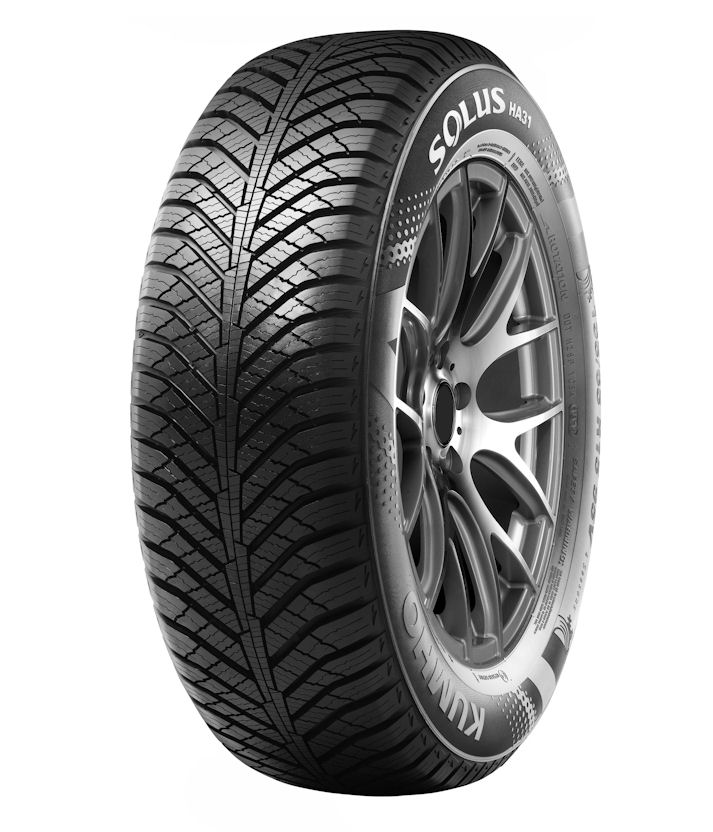 Solus HA31 is Kumho Tire's latest all-season tyre, and it has now all but replaced the Solus Vier KH21 in the UK market; though the older pattern is currently still available in some sizes. According to the tyre maker, the HA31 is "the ideal choice for drivers of all sizes of passenger car seeking optimum performance and reliability in all weathers."
The latest generation Kumho all-season tyre features lateral grooves for enhanced wet road performance, honeycomb structure 3D sipes for optimum traction on snowy surfaces, a directional tread pattern with S-SBR technology for an exceptional balance between wet grip, fuel economy and wear rate, and reinforced centre rib and tread blocks for improved braking performance.
HA31 availability covers 13 to 17-inch rim diameters, and the recent addition of eight new 16 and 17-inch sizes brings the current total number of fitments in the range to around 60.
The Solus HA31 is, incidentally, one of two Kumho tyres recently accorded a Japanese Good Design Award (the other is the Kumho Eco Sense SE11, a pattern specifically designed for environmentally-friendly and electric vehicles that isn't currently available in the UK market). These accolades cap what Kumho refers to has "a golden period of recognition." The tyre maker's products have recently received tributes from three top design forums – the Red Dot and iF International Forum Design in Germany and IDEA in the USA – and they also won two prizes at the Green Good Design Awards 2016, which was held in the United States.
Kumho is an established supplier of cold and all-weather tyres for the more traditional winter tyre markets of Scandinavia and Central Europe, and the company comments that its comprehensive range of products is very highly regarded in those regions.