Gold for Vredestein #ROCKTHEROAD video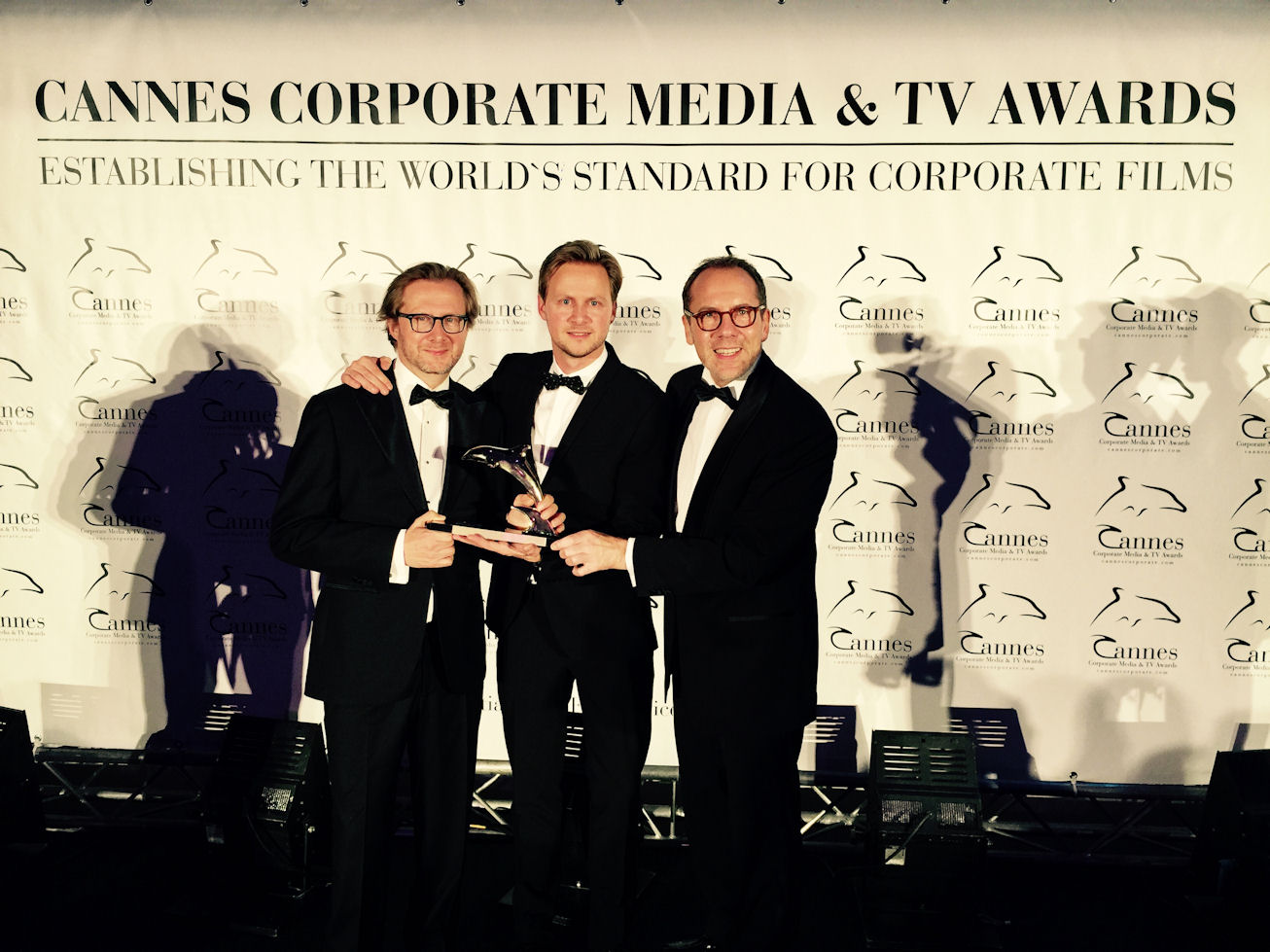 Dutch electronic music artist DJ Hardwell comes across as an unlikely bedfellow for a tyre manufacturer, however his association with Apollo Vredestein has proven golden. The 'Run Wild' music video by DJ Hardwell, part of Vredestein's #ROCKTHEROAD promotional campaign, has been presented with a Golden Dolphin in the Integrated Communication category at the Cannes Corporate Media & TV Awards 2016. Facing competition from over 1,000 submissions and 177 selected productions, Vredestein was awarded the Golden Dolphin at a ceremony held in Palm Beach, Cannes last night.
Created by Amsterdam-based production house Sounds Like Film and starring Spanish race driver Carmen Jordá, the Run Wild music video was launched in March and received over ten million views on YouTube within just four months. In addition, the soundtrack composed by DJ Hardwell (aka Robbert van de Corput), with vocals by Jake Reese, entered the dance charts' top ten within a month.
"The award recognises the high quality and 'premiumness' of the production which over ten million viewers have appreciated – we are particularly proud and grateful for their vote as it's the same attention to premium quality we put in developing and marketing our Vredestein tyres," states Marco Paracciani, chief marketing officer at Apollo Tyres Ltd. "The credit goes to our teams on the ground and to Sounds Like Film who have done a remarkable job."
The lyrics of the Run Wild soundtrack describe Hardwell's search for a woman from his memories, and the film was made in video game style. To place Carmen Jordá in this virtual racing game, Sounds Like Firm director Rogier Gerritsen filmed all close-up shots against background projections in the studio, a classic Hollywood technique.
Receipt of the Golden Dolphin isn't the first occasion that a Vredestein video has been recognised in this way. In 2015, two mini-films, shown during the product launch of the Vredestein Quatrac 5 and Vredestein Sportrac 5, won the Gold prize at the World Media Festival in Hamburg. In the same year, these films were also presented with the Silver OttoCar Award during Autovision festival in Frankfurt. "With such a pedigree, it was perhaps inevitable that the latest film production from the tyre manufacturer would also be among the prizes," comments Apollo Vredestein.