Ekstrom takes RX Championship on Cooper tyres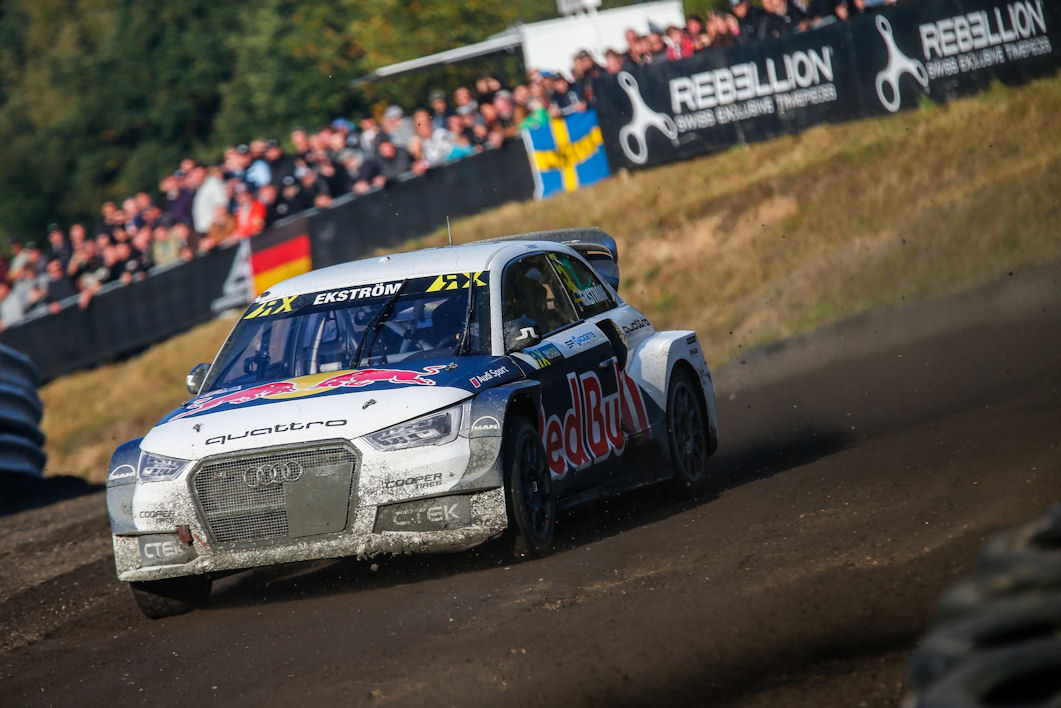 With just one round to go in the 2016 FIA World Rallycross Championship, Sweden's Mattias Ekstrom has been crowned the new champion after scoring enough points on Cooper tyres last weekend to secure the title. Driving for his own EKS rallycross team, Ekstrom finished fifth at the German RX round in Buxtehude, and is now 30 points ahead of two-time World RX champion Petter Solberg in the driver standings. Even if Ekstrom does not complete the final round of the championship in Argentina in five weeks' time, a maximum score for Solberg would only draw the Norwegian level and Ekstrom would still win on the countback of victories.
"This is probably the best day in my whole motorsport career; it feels like I have electricity running through my whole body," commented the new World RX champion on Sunday.
Olsbergs MSE driver Kevin Eriksson won the German RX round, his first-ever World Rallycross victory. Solberg finished second, while fellow Norwegian Andreas Bakkerud completed the podium line-up.
"It's been another incredible year for World Rallycross, and the season isn't even over yet," comments Sarah McRoberts, marketing communications manager for Cooper Tire Europe. "Many congratulations to Mattias for clinching the title and becoming the latest champion on our tyres. It was also fantastic to see Kevin take victory for the first time in World RX.
"World Rallycross really is the perfect way for us to demonstrate the capabilities and durability of Cooper tyres," McRoberts adds. "It's a pleasure to work with all the teams and drivers involved, and we are delighted to be continuing as sole tyre supplier in the championship next year."