Cooper official tyre partner to RX Academy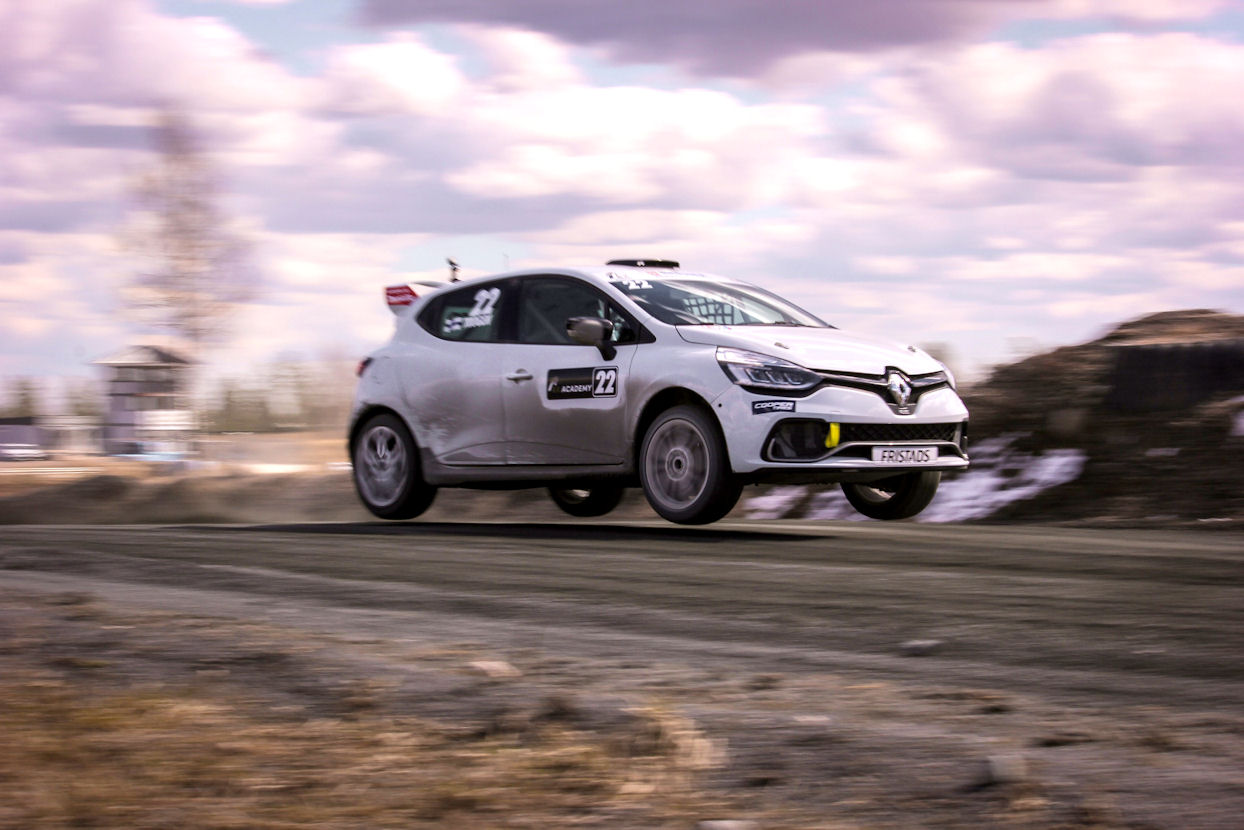 The sole tyre supplier to the FIA World Rallycross Championship has been named official tyre partner to a new programme for budding rallycross drivers, the 2017 RX Academy. Cooper Tire Europe is, says marketing communications manager Sarah McRoberts, "delighted to be associated with the new RX Academy and assist young drivers learning their craft in the exciting sport of rallycross."
This year is the inaugural RX Academy season. Created by Finnish company SET Promotion and multiple FIA European Rallycross Champion Jussi Pinomäki and offering a professional environment for drivers to start their rallycross careers, the RX academy involves competition on a level playing field as well as professional mentoring. Participants will race identical Renault Clio Cup RX cars with 220bhp and six-speed sequential gearboxes in a five-round series, and in addition receive professional advice on all aspects of being a professional racing driver, from physical and mental training to media and PR coaching.
While the primary aim is for all to hone their rallycross skills, participants are offered the additional carrot of higher professional competition: The winner of the 2017 RX Academy will receive a free drive in the FIA European Rallycross Super1600 Championship, or significant assistance in competing in the RX2 International Series presented by Cooper Tires.
McRoberts comments that serving as tyre partner to the RX Academy provides Cooper Tire Europe with a "great platform for Cooper to demonstrate its long-standing expertise in producing tyres which are designed to handle all surfaces found on rallycross circuits." Cooper claims a leadership position in rallycross tyre production over the past three decades or so and says its products are "the tyre of choice for international rallycross champions at the highest level." Cooper became sole supplier to the FIA World Rallycross Championship in 2014.
"We're pleased to be working with Cooper through the RX Academy," shares Jussi Pinomäki, head of the RX Academy. "This is a new concept designed to give young drivers the best possible opportunity to make professional careers in rallycross, and Cooper has such a rich history with the sport that combining the two makes perfect sense.
"Cooper tyres are a known quantity, they work well in all the conditions we come across over a rallycross season, and the fact that the same brand is used in the European and World Championship will only help the learning process of the RX Academy drivers," Pinomäki adds.
Just a few places remain in the 2017 RX Academy, which gets underway in Finland on 27 May.