Autosupplies to distribute full WAI product portfolio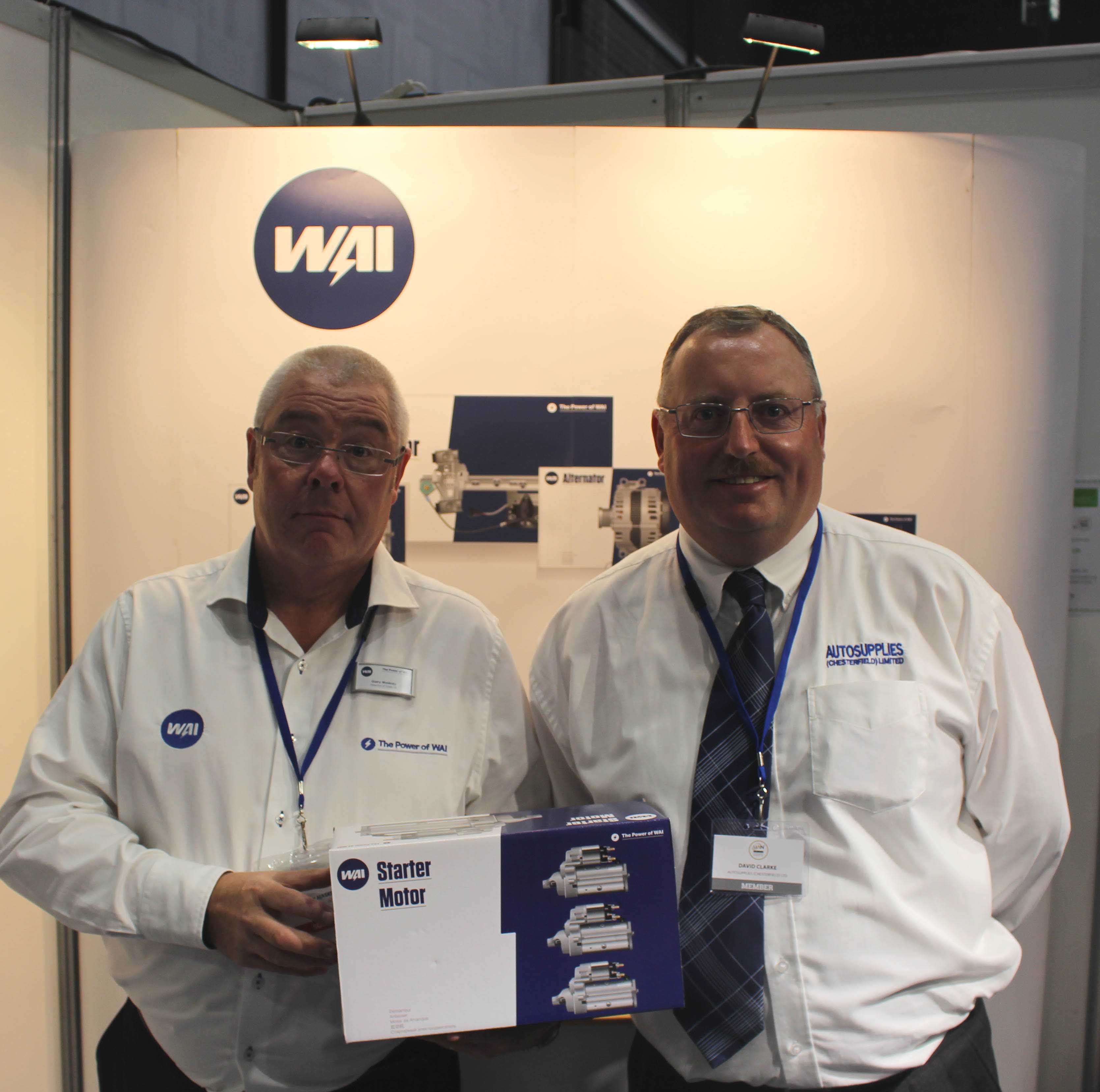 Autosupplies Chesterfield is taking on the full WAI product range of rotating electrics, ignition leads, ignition coils, window regulators and wiper motors as part of the motor factor's continued expansion plans.
Following hot on the heels of the Groupauto/UAN trade show in Liverpool, Autosupplies – a long term WAI distributor of starter motors and alternators – is creating a "WAI product area" within its new 7600sqft expansion of its Bolsover site.
Autosupplies managing director, David Clarke, explains: "When we discussed our expansion plans with WAI they, like many suppliers, were very keen to support us and ensure we have the product ranges on the shelf to meet any customer requirement.
"With a full range of both new and remanufactured rotating electrics, we have bought into the WAI ethos of being "best in new, best in reman" in order to offer the complete range."
Having seen the quality and support of WAI's rotating electrics, Autosupplies has taken the decision to embrace every product range available from the supplier, with window regulators proving increasingly popular as a product group still perceived as 'dealership only'.
Manufactured using advanced technology and precision-engineered components, all WAI regulators are developed, designed and tested in house, ensuring smooth and quiet operation.
WAI has added more than 700 new window regulators since last year, with a total of 1400 references now available to Autosupplies customers. 50 percent of the range covers the most popular makes of vehicles including: Renault, Ford, PSA Group, Volkswagen, BMW and Fiat.
Gary Maskrey, WAI director of sales, UK & Ireland, said: "This is a fantastic opportunity for both WAI and Autosupplies to work even closer together to ensure it offers the widest range of products to customers. Our expertise in rotating electrics, coupled with our manufacturing excellence in window regulators, wiper motors, ignition coils and leads, demonstrates to parts distributors and garages that the WAI brand is in complete control of the products it supplies, offering confidence throughout the supply chain."
Autosupplies Chesterfield employs over 80 members of staff and operates 40 vehicles, and is now one of the most prominent businesses in the Chesterfield area.