Autosupplies growth and commitment recognised in local awards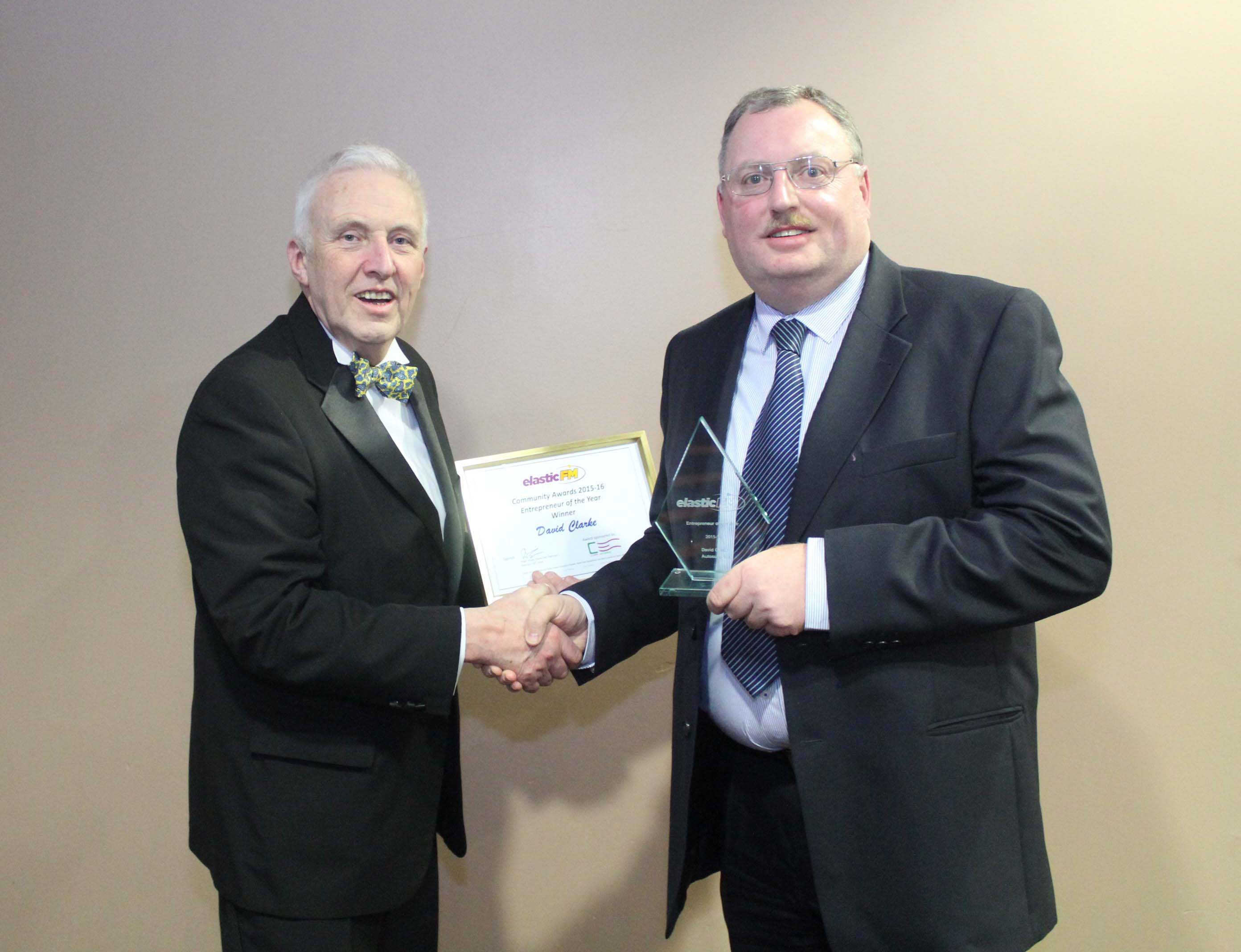 Chesterfield-based motor factor, Autosupplies, has found great success at local awards ceremony, Elastic FM Community Awards, with managing director, David Clarke, securing Entrepreneur of the Year and Autosupplies coming runner up in both the Business of the Year and Customer Service business of the Year awards.
The company's success at the local awards ceremony is a reflection of its continued business growth since it began trading in 1987, with just three members of staff and one van.
Clarke's wide list of business accolades were recognised by a member of his Autosupplies team, who entered a winning description of his accomplishments into the awards to ensure his hard work over the years would not go unnoticed or unrewarded.
The company also went on to scoop runner up in two awards, highlighting the company's determination to succeed on all levels. Only narrowly missing out on the Customer Service of the Year award, it was said the motor factor's commitment to providing a high level of first-class service to its customers was clearly evident.
With the business growing year on year, Autosupplies now employs over 80 members of staff and 40 vans, and is now one of the most prominent businesses in the Chesterfield area.
Autosupplies also heavily invests in the local area and for the last four seasons it has sponsored the Skegby Colts Under 14s team. The company also sponsors Andy Moore's immaculate 1973 Ford Escort RS2000 in all of its races.
Clarke also eagerly contributes to the local business committee, offering advice to people starting their own business. He works with local schools to encourage pupils to consider a career in the aftermarket, and offers work placements to pupils with an interest.
Within the company, all members of staff have their own training plans, which may involve earning an NVQ qualification, giving them the appropriate abilities to climb the ladder and gain an advanced skillset.
It is this commitment to the local community and the Autosupplies staff – many of which are local members – that enabled the company to find such success at the recent awards ceremony, recognising that Autosupplies is keen to give back to the area in more ways than one.
Company managing director, David Clarke, said: "I was delighted to see Autosupplies featuring among the very best businesses in the local community. Our staff work tirelessly throughout the year to ensure we are always delivering outstanding service and this recognition illustrates their determination to help the business thrive on all levels."
"It's a great privilege and incredibly humbling to receive such the entrepreneur award. All credit goes to the employees who I have been privileged to work alongside over the years, as their support and efforts have had a substantial impact on my success. I would also like to thank those who nominated me; it truly is a great honour to have my merits recognised by my own peers and employees."