Bryan Barksby named Autosupplies' Employee of the Year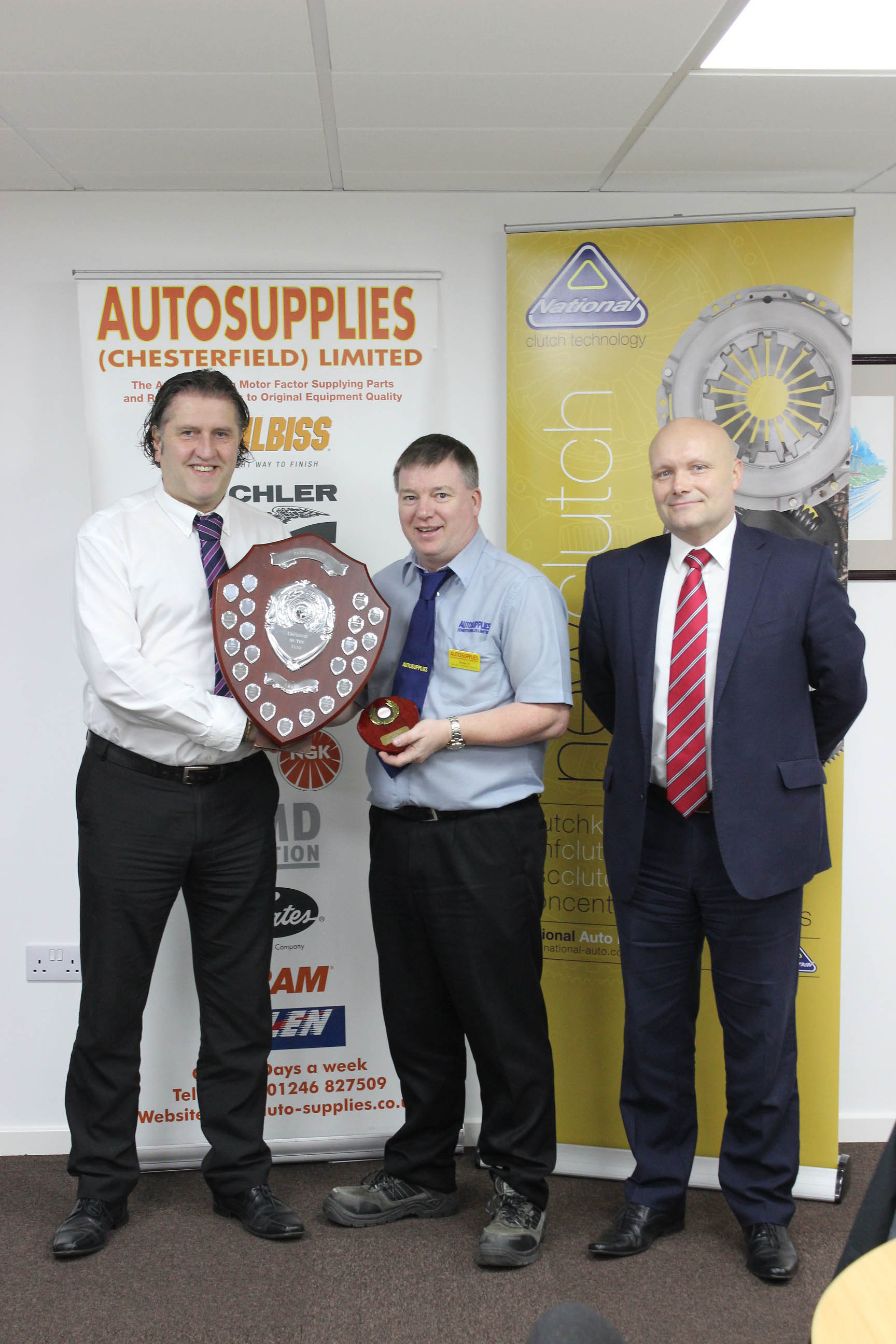 Chesterfield-based motor factor, Autosupplies, has revealed its Employee of the Year, telesales team member, Bryan Barksby, with new clutch supplier, National Auto Parts, sponsoring the award. The motor factor is keen to reward its staff members for their hard work and efforts throughout the year, and it is very much aware of the significant impact they have upon the business.
The Employee of the Year process involves each manager within the business nominating an employee who they believe has been hardworking, helpful to both colleagues and customers, has an exceptional attendance record, and has also gone above and beyond to offer enhanced service levels to customers.
The employee with the most votes receives the award, sponsored by Autosupplies supplier, National Auto Parts, as well as £100 worth of vouchers and a trophy.
Autosupplies managing director, David Clarke, said: "I'm delighted to present the award to Bryan. We value every employee's contribution in helping the business operate smoothly and grow. Bryan's hard work has not gone unnoticed by the management team and I would like to offer my congratulations!"
Bryan Barksby, Autosupplies 2015 Employee of the Year winner said: "To win this award is a great honour. It's so humbling to be recognised among such a wide selection of hardworking team members. It must have been a tough choice and I am extremely grateful to the managers who nominated me and to Autosupplies for making working for the business so enjoyable. Looking ahead to the rest of 2016, I will continue working hard to help the business excel as much as possible."
Autosupplies (Chesterfield) employs over 80 members of staff (with the vast majority residing within five miles of the branch), and has more than 40 delivery vehicles.
The business regularly carries out fundraising activities for charity, as well as supporting the town's activities, such as sponsoring the Skegby Colts Under 14s team for the past four seasons.