Autosupplies announces 'Employee of the Year'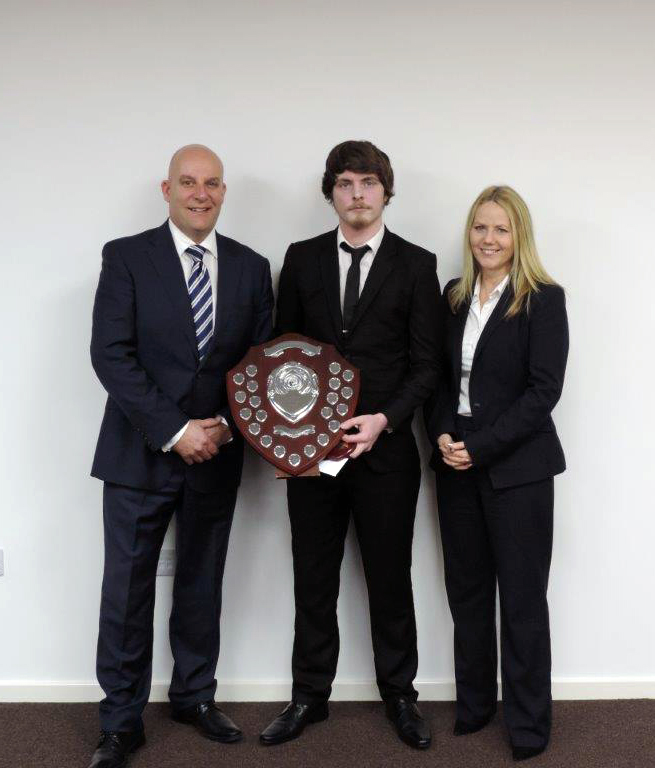 Autosupplies has made picker, Tyler Clarke, its Employee of the Year. He was presented with his accolade by Bob Ackroyd and Maureen Cole of Alliance UK. Voted by the management team, Clarke also received vouchers and a trophy sponsored by UAN Ltd. The motor factor said it is keen to reward staff members that go above and beyond to deliver customer satisfaction and it is very much aware of the significant impact they have upon the business. The company now employs 87 members of staff.
David Clarke, managing director said: "I'm delighted to present the award to Tyler. This year has been a big one for the company and our hard work has been recognised across both the sector and local community as we have picked up a number of company awards. However, it's important that we value every employee's contribution in helping the business to achieve this fantastic success. Tyler's hard work deserves recognition and I would like to offer my congratulations!"
The Chesterfield-based motor factor also recognised two members of staff who had each served over 10 years with the company, Allan Dannatt and David Sleney, praising them for their commitment to the company and handing over special prizes.
Autosupplies is now considered one of the largest single-branch motor factors in the UK. In addition to this, it has recently welcomed a number of new staff members including: Adam Shortt working in the sales office; Paul Marlow as a driver; Ebony Clarke as an admin assistant; Josh Ellis as a picker, and Howard Loftus and Ashley Marples as area sales manager.