Trio of Kumho tyres aim to provide broad 4×4 market applicability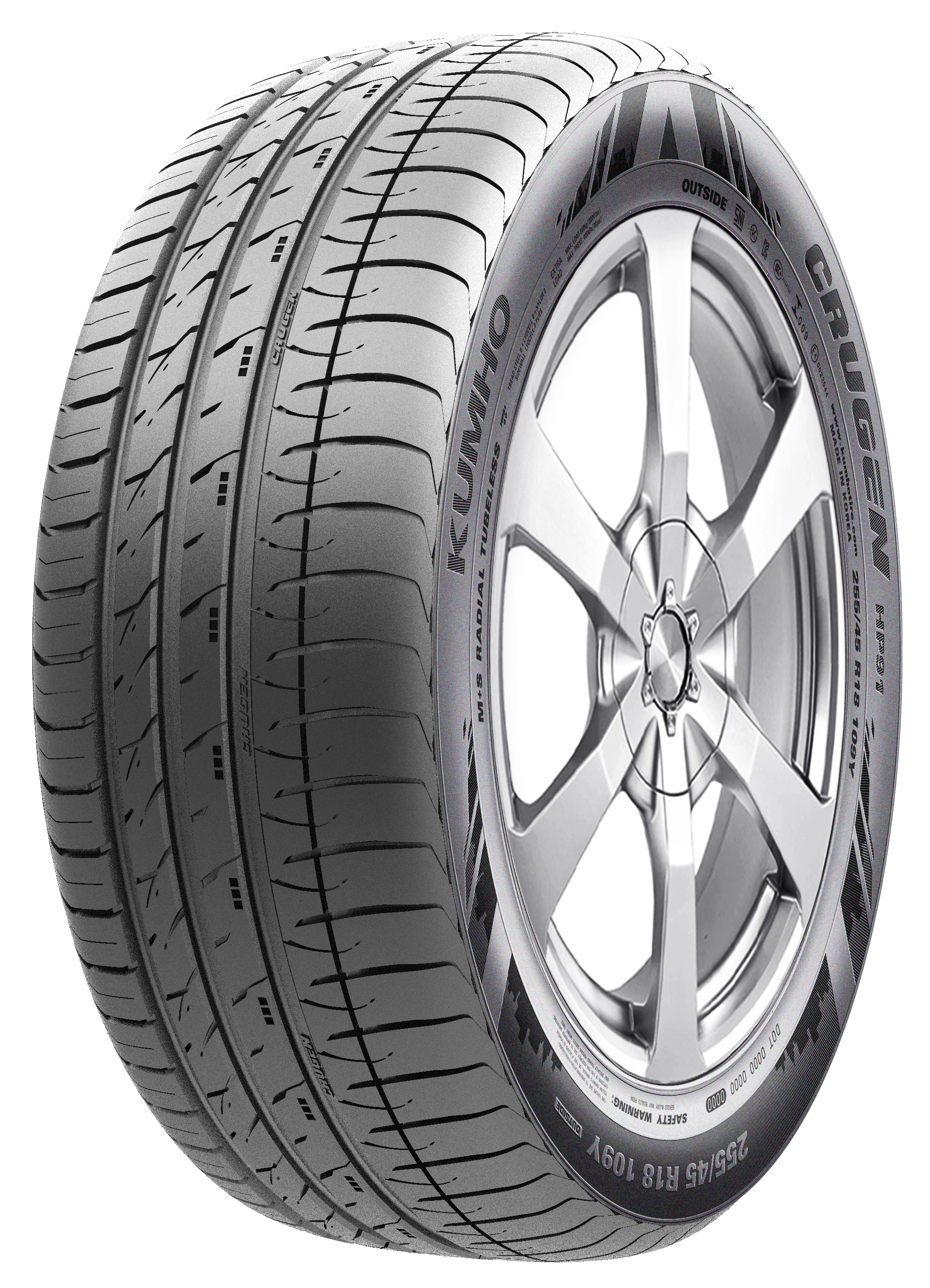 Kumho has enhanced its comprehensive 4×4 tyre range with the addition of the Crugen HP91, a high performance tyre for an SUV segment that has never been so important. Kumho has a broad range of products, though it adds that the majority of requirements are now covered by the latest on-road offering and the cross-functional Road Venture patterns MT KL71 and AT KL78. Between them, these products have size ranges and applications that cover everything from such top-end SUV brands as Range Rover and BMW X5 to 4×4 stalwarts such as the Land Rover Defender.
Aimed at owners of the latest lifestyle and luxury SUVs who seek the optimum driving experience from their prestige vehicles, the Crugen HP91 will eventually replace Kumho's long serving KL17. The newcomer features an asymmetric tread pattern combined with four wide circumferential grooves. Its silica-enhanced compound results in improved wet weather handling and braking, and a rolling resistance Kumho states is comparable to that of most passenger car tyres. The product's other major attributes include strong high speed stability, low wear rates, and better resistance to aquaplaning. The HP91 is manufactured in in V, W and Y speed ratings and is available in sizes to fit, for example, the Range Rover and Range Rover Evoque, BMW X5 and X3, and Volvo XC90 and XC60.
Kumho's mud terrain 4×4 tyre, the Road Venture MT KL71 has a wider footprint for better floatation on soft surfaces and superior stability on-road. Kumho adds that the tread itself is its most innovative aspect: on-road, the tread pitch sequence and centre elements have been designed to give a quieter ride than typical MT tyres. The centre area of the tread is strong and solid, which maximizes on-road stability and braking. The high void directional pattern means better aquaplaning resistance and also more efficient cleaning, for faster mud clearance. The shoulder lugs provide better off-road traction on soft surfaces.
The Kumho Road Venture MT KL71 is now well established within Kumho's 4×4 tyre range, having become the joint winner of the 2008 'ultimate tyre test', jointly organised by 4×4 Magazine and Land Rover World. Kumho ranks the Road Venture AT KL78 as the most versatile tyre in the Kumho 4×4 range. Engineers designed the KL78 to be truly cross-functional, with good road manners and competent off-road capability.