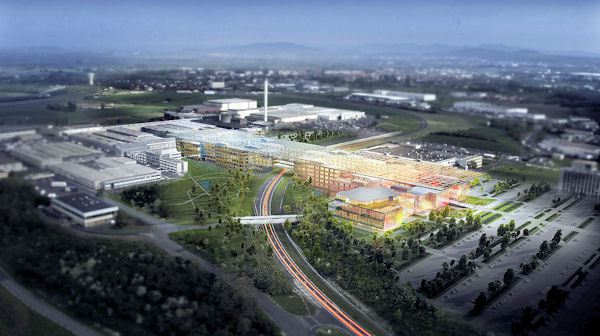 The new R&D facility will be inaugurated on Friday
On Friday, Michelin will officially inaugurate its new research and development centre in Ladoux, France. The tyre maker laid the foundation stone for the facility in December 2013 and is investing approximately €280 million in erecting a state-of-the-art, 67,000 square metre building and, from 2018, employing 1,700 new engineers and technicians.
The official inauguration will be attended by senior Michelin management, including chief executive officer and managing general partner Jean-Dominique Senard and executive vice-president for research and development Terry Gettys, along with dignitaries such as French Prime Minister Manuel Valls.
Category: Company News