Kumho UK truck tyre sales up 160%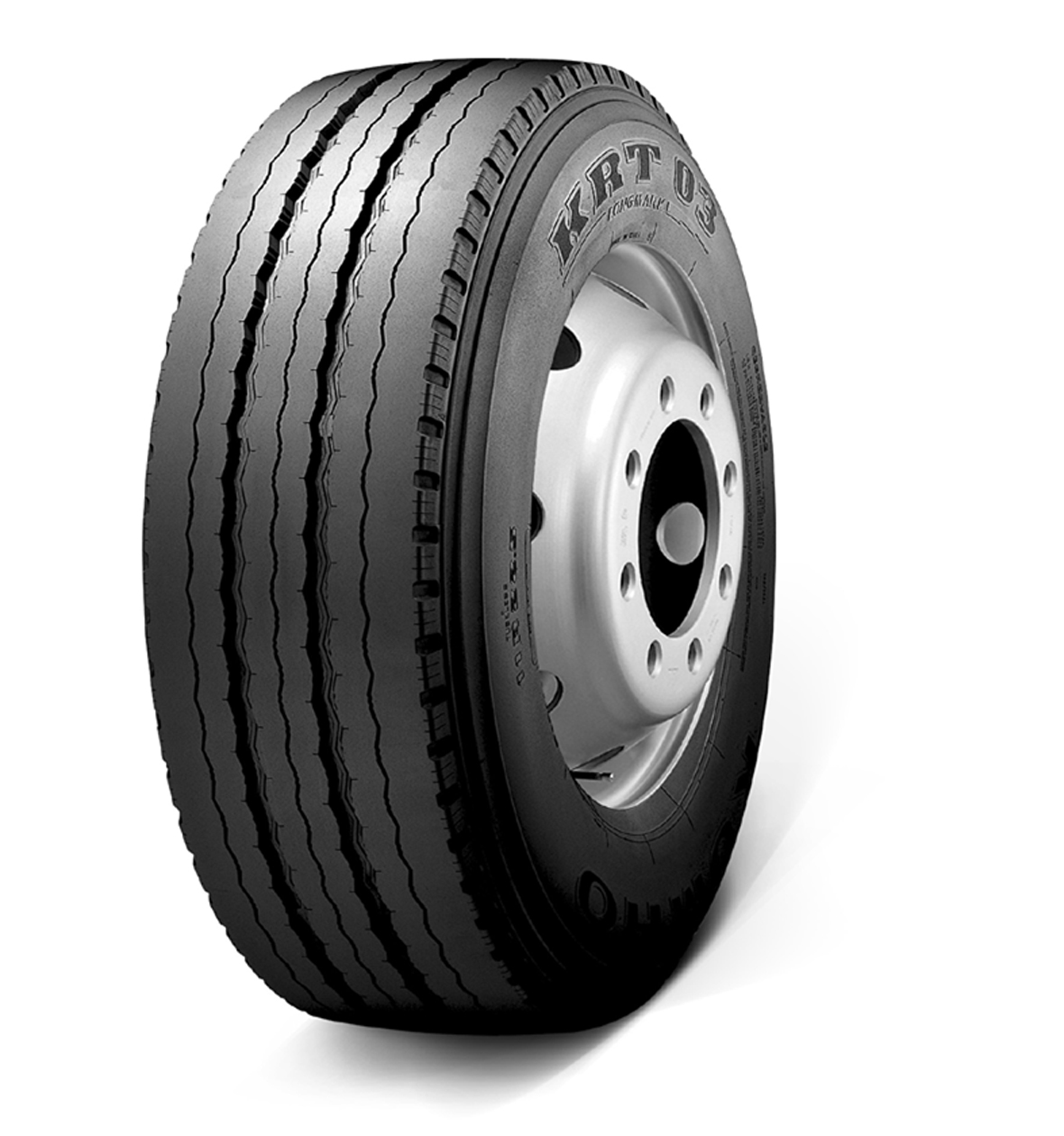 Volumes up, expanded team and new products in place
It is now 18 months since Kumho returned to the UK truck tyre market so with truck tyre volumes up, an expanded team in place plus new products in the warehouse, the future looks bright. Indeed, according to the company, the dealers appointed so far are quick to extol the mileage benefits of the company's products, which they feel compete well with and frequently surpass those of their premium brand competitors. 2016 sales are already running 160 per cent up on last year's and an additional salesman has been earmarked to join the team at the start of 2017.
Said Steve Miller, the head of Kumho Tyre UK's truck tyre business: "These are challenging times for our market, which is seeing a major influx of Asian product, coupled with the uncertainty of the global economy and Britain's decision to leave the EU. However, not only have we moved swiftly to create an effective dealer chain, but also been very busy developing an exciting new range of products."
Of particular note are the KXS10 and KXD10. These flagship steer and drive tyres first became available at the back-end of last year in 315/80 size. 295/80 and 315/70 versions will be added in the near future and Kumho has very high hopes for these cross-Euro patterns and their upcoming derivatives.
Then there's the KRS50 and KRD50. Stocks of the extra-load, Euro 6 compliant KRS50 pattern are just coming on stream and, according to Miller, "already flying out of the door". This new regional steer pattern is available now in 295/80 size, with the 315/70 version set to join the range at the turn of the year. Its regional drive axle partner is the upgraded KRD50.
The KRT03 is set to join Kumho's ever-evolving truck tyre line-up by the close of 2016/early 2017.
"One of the major challenges of creating a sustainable range of truck tyres these days is taking account of all the different load levels, temperatures and meteorological conditions fleets can encounter as they travel from one side of the continent to the other in a very short space of time. We believe our solutions are as competitive as those of any major tyre manufacturer, and will be sharing these and other forward-looking views with our European dealers at a special seminar in Hanover on the evening of September 26, that's been timed to coincide with the IAA," Miller concluded.