Hamaton offers extended warranty, update deal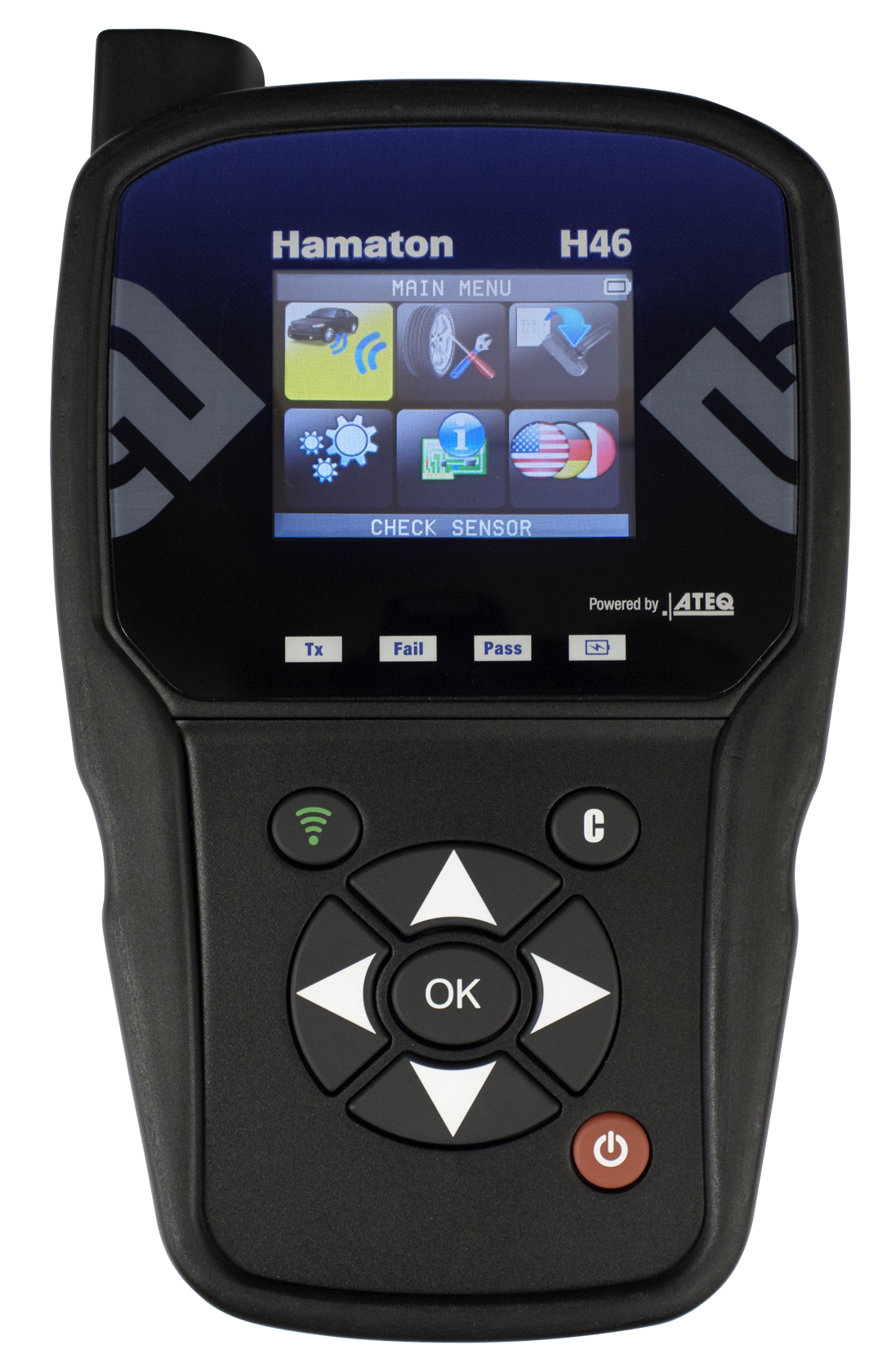 Hamaton's H36 and H46 diagnostic tools, produced by Ateq, are now available with a two-year warranty and five years of free updates.
Hamaton Limited, the European sales and distribution centre of its parent company Hamaton Automotive Technology Co. Limited in China, unveiled their first diagnostic tools, produced by Ateq, at the Reifen show earlier this year.
The Hamaton H46 is pitched as "a robust, upgradable TPMS diagnostic tool, allowing the customer to adapt the tool to the requirements of their business" Hamaton's diagnostic tool can be upgraded with an OBDII module, tyre tread depth gauge and other universal aftermarket sensors.
Hamatons H36 and H46 use ATEQ's market leading vehicle coverage and enjoy the same comprehensive vehicle update program as for all ATEQ TPMS diagnostic tools.
Martin Blakey, managing director of Hamaton Limited, explained: "We are committed to providing a suitable solution for every business, from TPMS beginners to professionals. The flexibility, our TPMS diagnostic tools offer, fulfils the diverse requirements of the garage and tyre bay and together with the extended warranty and free updates, is quite unique in the market."