Hamaton launches new EU-Pro 2 European TPMS sensor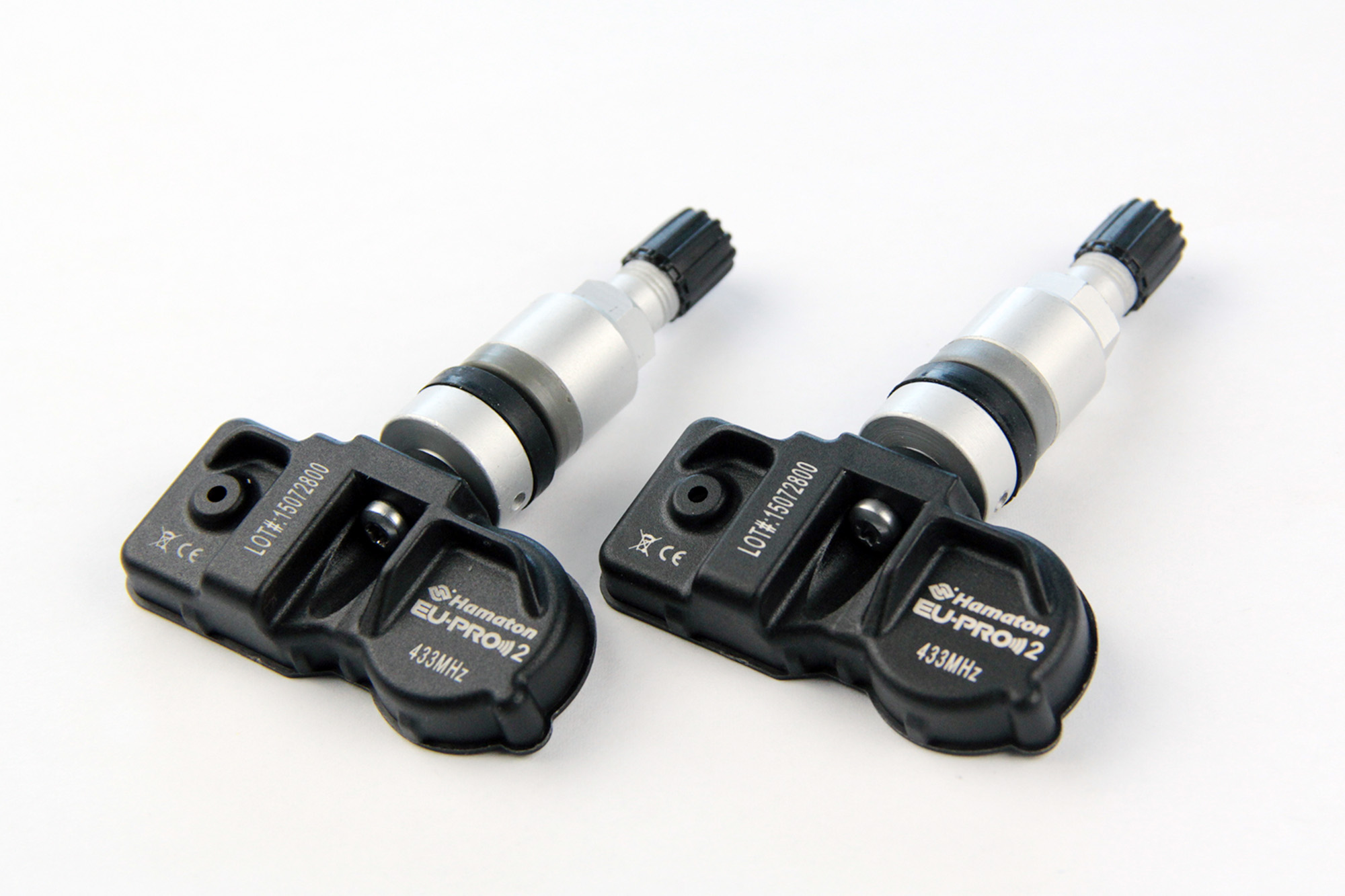 Hamaton is launching a new sensor for the European aftermarket this summer. The EU-PRO 2 sensor is the latest generation from Hamaton and designed to complement the existing EU-PRO sensor
According to the company, the second sensor in the Hamaton range significantly raises the EU-Pro and EU-Pro 2 combined coverage of current TPMS equipped, vehicles to almost 97 per cent. Hamaton reports that the new EU-Pro 2, like the current EU-Pro, can be configured in only two to three seconds and can now be configured by Ateq, Teconomotor, Texa and very soon Brain Bee, TPMS diagnostic tools. Therefore the EU-Pro is said to configure 10 times faster than some popular sensors.
The EU-Pro 2 sensor has a seven-year battery, which has been specially designed for Hamaton by Maxell. It also features the latest Freescale chipset, which is smaller and lighter but more powerful than its predecessors. This allows for a smaller, lighter housing, whilst offering more functionality for the future. It also comes with a two year sensor warranty.
In addition, the Hamaton Clamp-In Valve has been developed with an alloy wheel protector that protects the paint surface of the wheel from damage during the fitting process.
UK office established in 2015
The news of the latest product release follows the establishment of Hamaton Limited, the brand's UK company earlier in 2015. According to the company Hamaton Ltd's role is to develop the customer portfolio that Hamaton, in China, has developed since the business was founded in 1993. Hamaton Ltd will be both a European RKDS Technical centre and a sales and distribution platform for the wide range of Hamaton manufactured products in Europe. TPMS products, TPMS tools, service parts and the EU-PRO configurable sensor are key to Hamatons aspirations in Europe.
Recently, the original company name, Huangzhou Hamaton Tire Valves Co., Ltd., was changed to Hamaton Automotive Technology Co., Ltd., to better reflect its business today. Tyre valves are still very important, indeed Hamaton are one of the World leaders in tyre valve production, supplying 10s millions of valves into Europe each year, both rubber and Brass, covering automotive, truck, agricultural and earthmover applications.
Over the years Hamaton has invested heavily in TPMS sensor technology. In the USA the firm's EU-Pro sensors are described as market leading products. In Europe the EU-Pro configurable sensor was launched last year, Hamaton also manufacture the T-Pro sensor for Tyresure Limited a respected TPMS replacement sensor.
In 2015 Hamaton opened its new TPMS research, development and manufacturing facility in China. Hamaton will have an annual sensor production capacity of 40,000,000 sensors from this new facility. According to Hamaton, this long term investment is necessary to accommodate the growing market in the USA, Europe and to prepare for TPMS becoming law in China.
Hamaton Ltd in the UK has a young and dedicated team and also benfits from the long-term experience of the parent company in China. By strategically selecting the location in the centre of England this enables an efficient collaboration with business partners and the best service for both old and new customers.
Tom Spicer head of sales explained: "Our primary goal is to offer our customers, both current and new, high quality Hamaton products with the best possible service, we are bringing the parent company closer to the European customer. Our first step is the UK operation, in the future we hope to open a new technical and distribution centre in Germany, Europe's largest Automotive market." cja