Tyresure launches VT36 diagnostic tool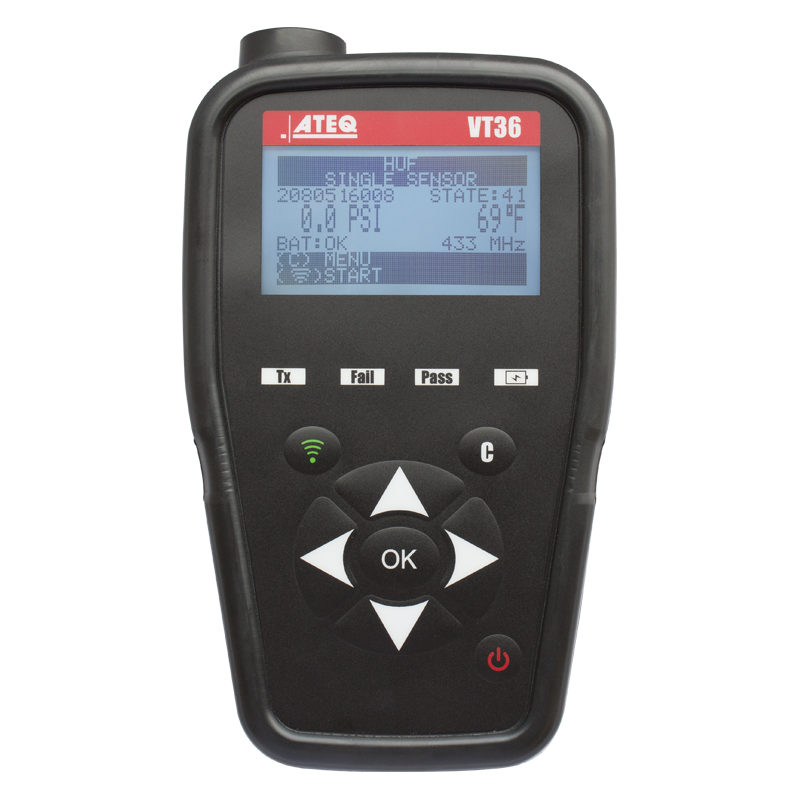 Tyresure Limited has added the brand new VT36, an affordable starter TPMS diagnostic tool, to its range. According to the company, the VT36's low price makes the tool accessible to small and medium size tyre shops and garages entering into the fast growing TPMS market for the first time. Designed for tough tyre shop and garage environments, it is pitched as "ideal TPMS diagnostic starter tool".
Using the VT36, a technician can test TPMS sensors and diagnose common sensor faults. Having chosen the make model and year of the vehicle, the tool reads and displays sensor data in seconds:  ID, battery status, tyre temperature and pressure. If a sensor requires replacement, the VT36 contains a part number lookup library.
The VT36 can be updated online at any time, to keep the tool completely up-to-date with the rapidly expanding volume of sensors fitted to new European and American vehicles.
The VT36 includes a robust Ateq operating platform, grip-friendly design, a durable rechargeable lithium-polymer battery, and the ability to program not only Tyresure's T-Pro sensors within seconds, but also other common universal sensors.
In short, the VT36 offers features including: activating and reading TPMS sensors of all European and American vehicle brands; programing sensors; provides TPMS sensor, service kit and valve part numbers and more.