Goodyear: Number of vehicles using FleetOnlineSolutions up 75%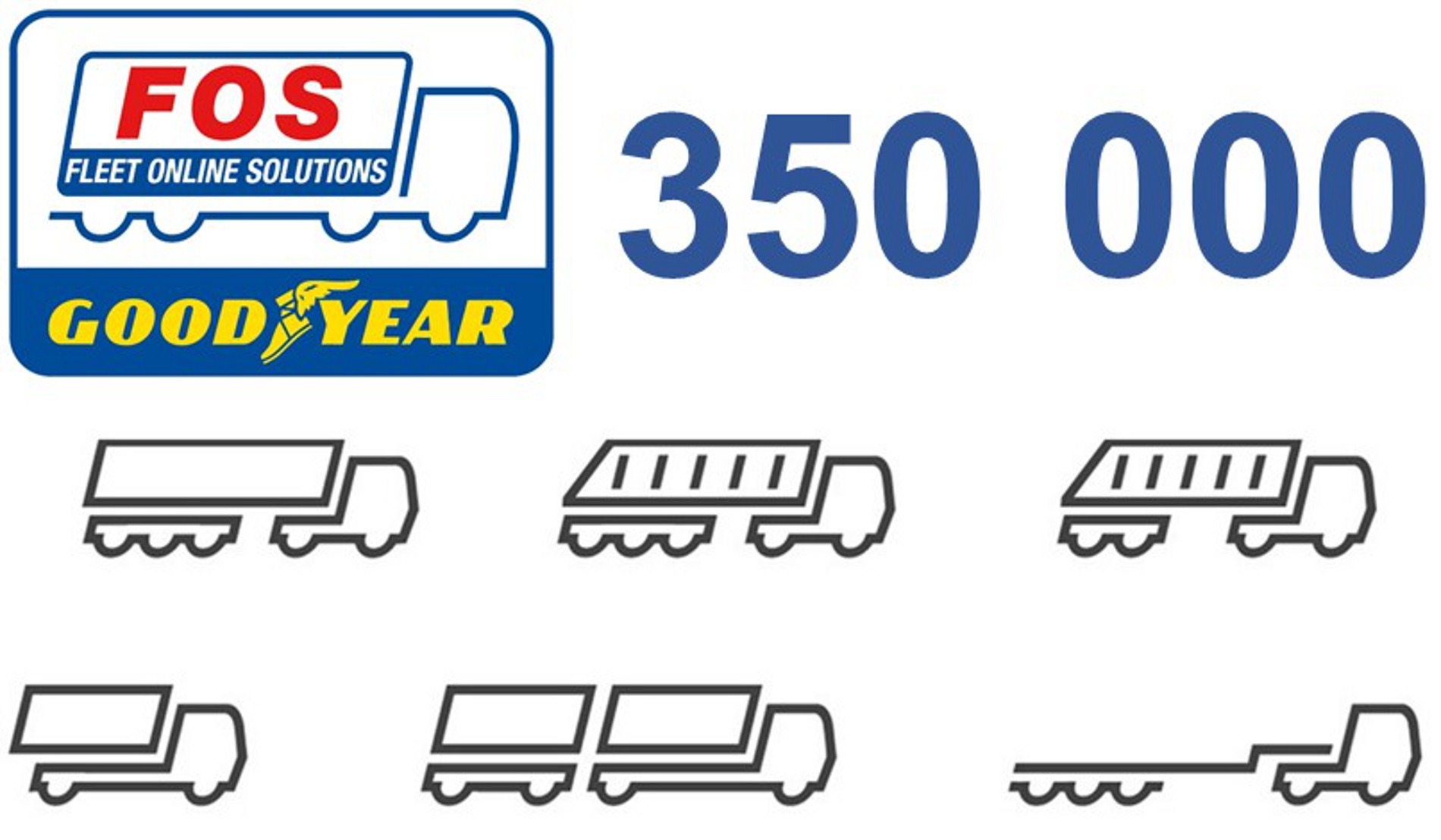 The number of commercial vehicles serviced using Goodyear's FleetOnlineSolutions (FOS) internet-based tyre management programme is about to hit 350,000. According to the company, this is a 75 per cent increase in just three years and a new milestone for Goodyear.
"The growth in the popularity of FleetOnlineSolutions continues among European fleet operators, more and more of whom are discovering the importance and value of this comprehensive programme. It is the second string to our bow; our premium truck tyres reduce costs thanks to their fuel efficiency and long life, and FleetOnlineSolutions together with our pan European TruckForce service network ensures fast, cost effective, quality service," said Waldek Jarosz, director Fleet Solutions Truck at Goodyear Europe, Middle East and Africa. "Our FleetFirst services and solutions, of which FleetOnlineSolutions is a part, provide a complete package for commercial vehicle operators, not only saving them money but also giving peace of mind and reduced administration resulting in lower Total Cost of Ownership and higher profitability."
The advantages for fleet operators that FOS offers include reduced administration and paperwork, central billing and a central point of contact for all truck tyre-related matters and invoicing. Pricing conditions and guarantees of payment to tyre exchanges can also be included.
The effectiveness of FOS is further evidenced by the speed of Goodyear's European TruckForce network in attending and fixing roadside breakdowns. In 2015, the average time to get a vehicle back on the road following a tyre-related repair was just under 121 minutes – that was from the receipt of the call-out to the vehicle driving away. Further contributing to this fast service are enhancements including e-Job and FOS Mobile, which enable data exchange and situation reports to be transmitted directly from the job by the technician using a hand-held device.
Goodyear's philosophy is to support its fleet customers with premium products, dedicated service and innovative solutions to help increase the profitability of their business. Goodyear truck tyres, in particular the Fuelmax and Kmax ranges, ensure operating costs are kept low due to their low rolling resistance and the high mileage they provide. FOS gives both the customer and the service provider access to all relevant fleet information. This means that the customer can follow the progress of truck tyre-related work on their vehicles on-line and in real time, with the reassurance that each job is carried out to their agreed specifications and costs, with significantly reduced administration.
According to Goodyear, the firm's 2,000 TruckForce service providers strategically located in 28 European countries can access the fleet and vehicle details online in the local language, enabling work to be carried out quickly and to the exact customer requirements.