Tag: Truck Force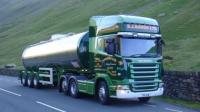 Goodyear recently renewed its partnership with SJ Bargh, a leading milk logistics provider. The contract has been extended for another five years, with SJ Bargh's 500 plus fleet continuing to be equipped with Goodyear KMAX tyres and the Goodyear Omnitrac range.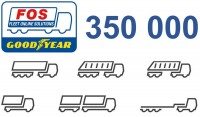 The number of commercial vehicles serviced using Goodyear's FleetOnlineSolutions (FOS) internet-based tyre management programme is about to hit 350,000. According to the company, this is a 75 per cent increase in just three years and a new milestone for Goodyear.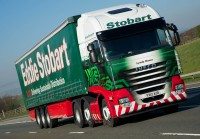 Goodyear Dunlop has won the contract to supply tyres to Eddie Stobart, the UK's largest haulage fleet. The five-year contract, which took effect at the start of August, sees Goodyear Dunlop supply new tyres largely based around the company's latest generation Kmax product offering to Stobarts and will be service by the Truck Force network.