Reifen 2016 a 'constructive' show for Stamford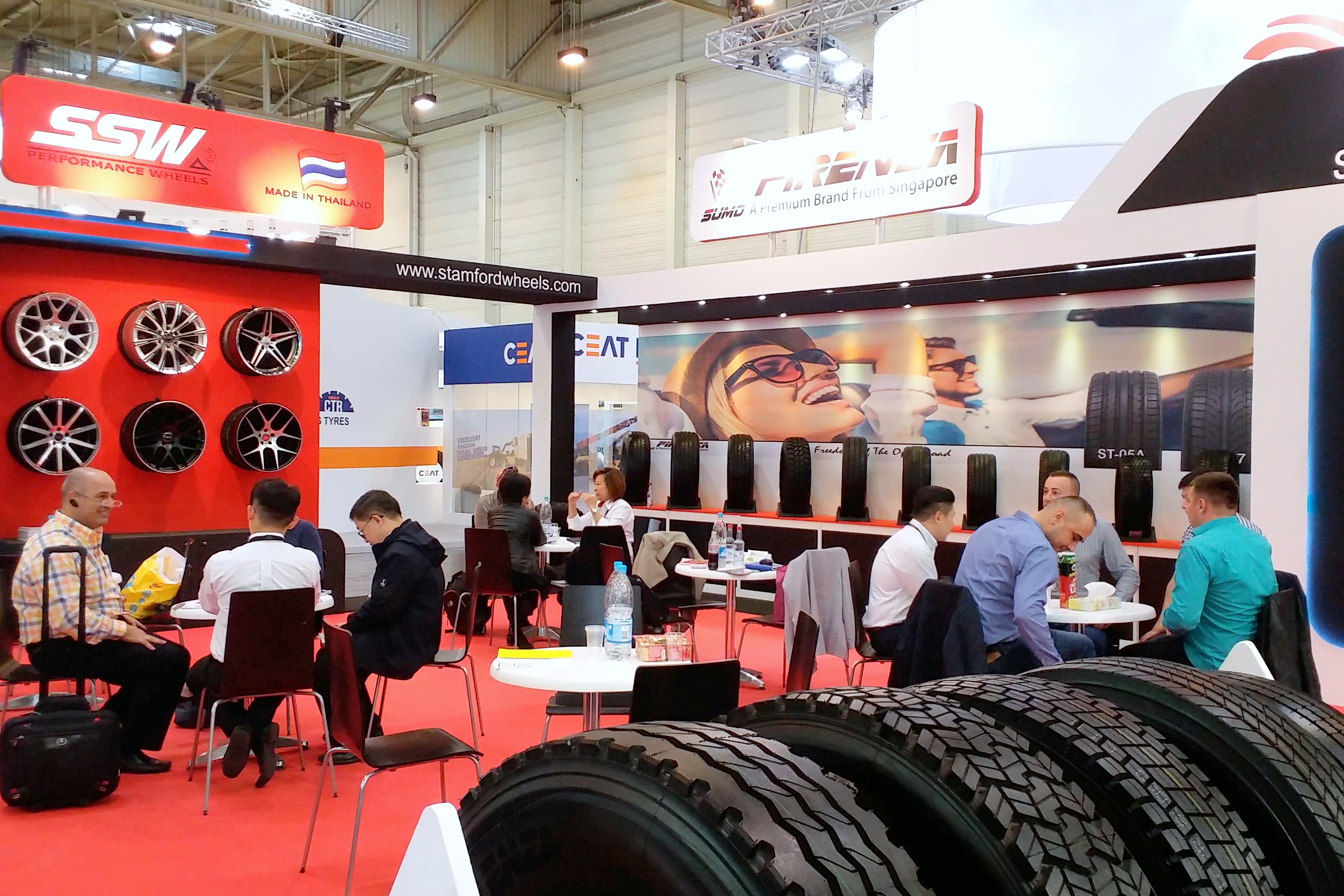 The recent Reifen 2016 in Essen, German was a "constructive" show for Singapore-based Stamford tyres. Larry Lee – vice president for international distribution at Stamford – pointed out that an all-new range of bus tyres for the mid-tier market sector were being launched for the first time in Europe plus a series of new wheel designs and colours from Stamford Sport Wheels (SSW) popular Euro Technik range will be showcased which are specifically produced for the European alloy wheel sector. The Euro Technik range is marketed as a quality choice for luxury high performance and prestige vehicles and the new designs are also targeting the 4×4 market sector.
At the same time the Stamford Tyres stand presented a selection of their Firenza brand tyres covering the PCR, UHP, 4×4, Light Commercial, Winter and Truck markets including the proven Firenza ST-05A ultra high performance pattern.
Larry Lee commented: "Our Firenza PCR brand is now manufactured in Thailand together with our TBR segment in Vietnam and during the show we received a lot of interest especially from visitors outside Europe who were looking for non-Chinese tyres. We enjoyed a very successful show with a great deal of constructive enquiries and new contacts plus we met with a number of new people with fresh opinions on the industry giving the impression of a new generation of players entering the market."