Stamford shows Thailand and Vietnam-produced tyres in Cologne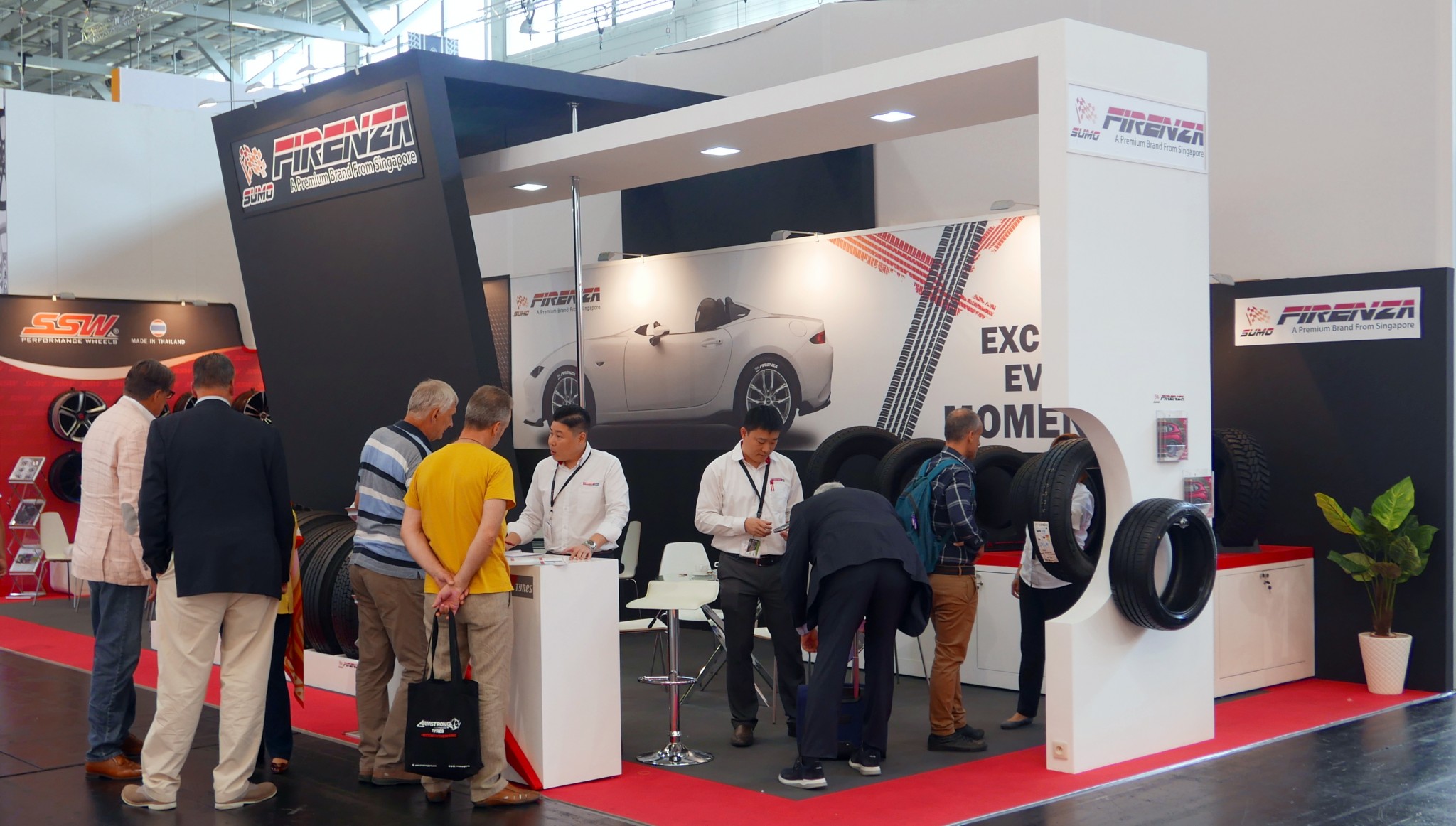 Contract tyre supplier Firenza showcased five of the firm's most popular ranges from car through to truck tyres.
Larry Lee, Stamford Tyres' vice president international distribution pointed out that throughout the show there were very positive responses from visitors to the new ranges manufactured in Thailand and Vietnam, which was described as encouraging for the future: "One of our main objectives at the show was to promote these new tyres in view of the recent anti-dumping tariffs due to be imposed in due course in Europe. It was the first time the tyres had been seen in Europe therefore it was an excellent opportunity for the Firenza brand for further enhance its sales appeal across all European countries."
Also making their debut in the European market was the recently launched Firenza ST06 and ST01A high performance patterns which are exclusively produced in Thailand. Additional products on display included the new Firenza ST22 entry level PCR tyre alongside selected patterns from the Firenza TBR range which are both manufactured in Thailand.
At the same time a stunning display of Stamford Sport Wheels (SSW) new Diesel 4×4 Sports wheels range and new high performance wheel collection reportedly created enthusiastic interest.
Larry Lee concluded: "Overall we are very pleased and encouraged by the first Tire Cologne Show which is different to the former event in Essen but at the same time has taken tyre exhibitions in Europe to a new professional level."