Drivus: truck versatility and Firenza style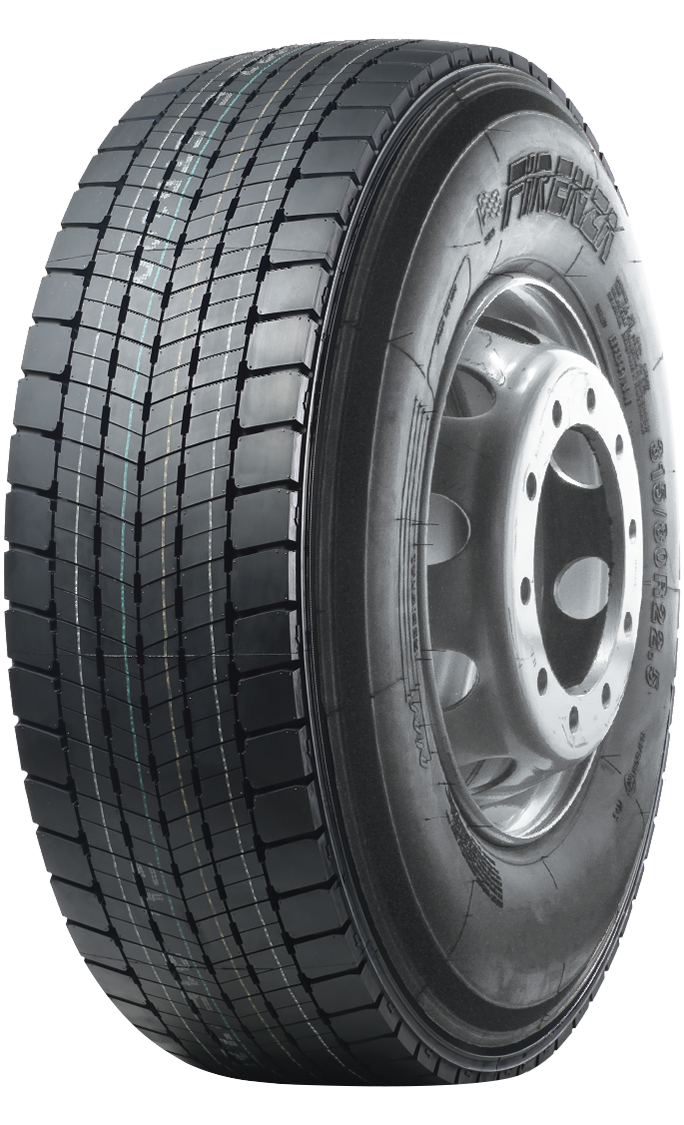 Singapore-based Firenza's truck and bus tyres are manufactured manufacturing facilities in both Vietnam and Thailand which incorporate "the very latest technological advancements in tyre building technology and design", according to the company.
All Firenza commercial tyre patterns include a solid shoulder construction complete with a zero angled steel band that is designed to significantly reduce irregular wear whilst a unique tread groove arrangement effectively safeguards against casing damage and stone retention.
Firenza's latest truck range is the all-new Drivus Series of four radial patterns which are exclusively manufactured in Thailand with the Drivus-S tyre incorporating a customized tread pattern and casing design for excellent handling and maximum safety along with a specially formulated tread compound to minimize heat problems for long haul applications.
Whilst the Drivus-D is a fuel efficient radial tyre specifically designed for single and tandem axle applications with special reinforced shoulder blocks to combat irregular wear and further increase road grip. Also the Drivus-T incorporates a six straight rib design that ensures even wear and extended tyre life plus a wide steel-belt construction that braces the tread and a high resilient filler that balances casing stiffness for improved durability.
Finally the Drivus-M is described as suitable for all working conditions and includes a reinforced belt and bead design that minimizes downtime and increases its retreading rate.
The Firenza SD808 Drive Axle and SR505 Steer Axle patterns are also produced in Thailand with the SD808 offering a wide tread with a special compound for long mileage performance and a solid shoulder construction with zero angle steel band ply to protect the shoulder against irregular wear. A specially formulated compound and additional block siping reportedly offers maximum wet grip and a highly durable casing construction for "several life cycles of the tyre".
The SR505 pattern incorporates a unique tread pattern and casing design for superior drive handling and safety along with five equal rib designs on the tread radius to give reliable even wear. Also a four breaker construction reliably provides smooth handling and protects the casing for retreading plus a special tread groove offers greater resistance against stone retention and other casing damage. Finally a series of special tread compounds provide reduced rolling resistance and low fuel consumption.
A series of 22 TBR patterns covering steer axle, drive axle and trailer applications for long haul, regional, on/off road and OTR requirements are also exclusively manufactured in Vietnam including the Firenza SSR05A Steer pattern which has a wider and flatter tread profile to ensure increased mileage performance.
Whilst the SSD08 Steer incorporates a unique tread pattern for additional traction control and the SSM10 provides a distinctly rugged tread pattern that has been specially produced for very aggressive driving conditions, the SSM07 pattern is suited for the all position market sector though its special design for trailer applications.
Three further Firenza truck patterns – the STV55, STV06 and STV09 are available in a variety of sizes.
For the Super Single segment, Firenza offers three different patterns – the SSR055A, SST066 and SSR065 with both the SSR055A and SST066 incorporating a solid shoulder construction to give a higher level of reduction in early tread wear plus a significantly hard tread rubber compound to ensure extensive mileage performance.
Finally, Firenza presents an all-new range of Urban Bus tyres that have been specially designed and produced for all-position buses. The Firenza SSU05 tyre includes a reinforced sidewall for a superior standard of protection against kerb damage along with an extremely durable casing construction that guarantees several tyre life cycles. Whilst the SSU500 provides a unique tread pattern for outstanding grip and mileage performance which is currently available in size 305/70R22.5.