Pirelli to supply softest 3 compounds in Singapore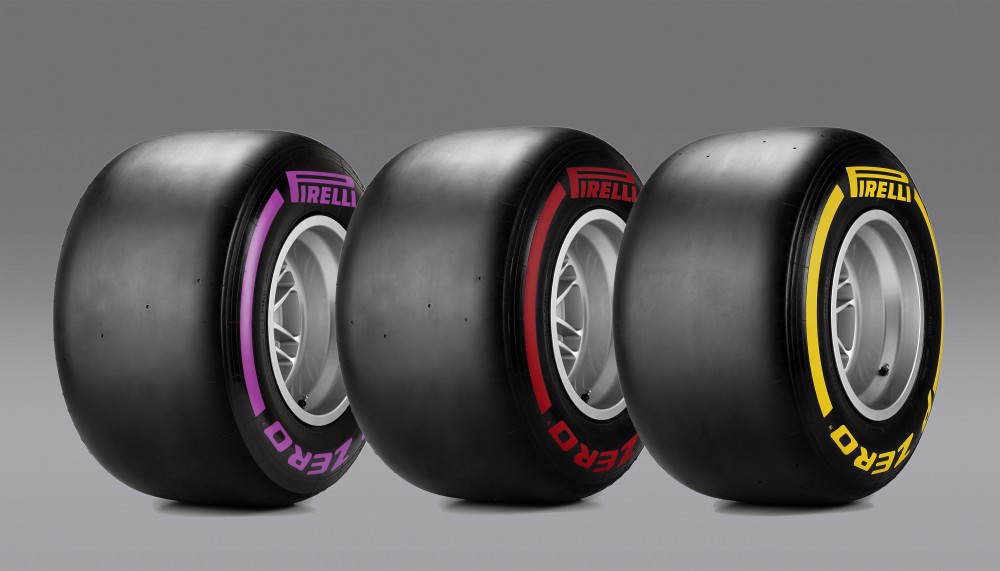 Pirelli will bring its P Zero Yellow soft, Red supersoft, and Purple ultrasoft Formula One tyres to the fifteenth round of the 2016 Formula One season in Singapore. Pirelli mandates one set of the Yellow soft and Red supersoft tyres must be used during the race, while one set of the Purple ultrasoft tyres are assigned to the third qualifying round.
Following the regulations, each driver must save for Q3 one set of the softest of the three nominated compounds. This set will be given back to Pirelli after Q3 for those who qualify in the top 10, but the remaining drivers will keep it for the race. The teams are free to choose the remaining 10 sets; making up 13 sets in total for the weekend.
Pirelli has made its nomination 14 weeks in advance for the long-haul event, as per the new regulations. Events in Europe require only eight weeks' notice.