Marshalls extends Michelin relationship with Effitires contract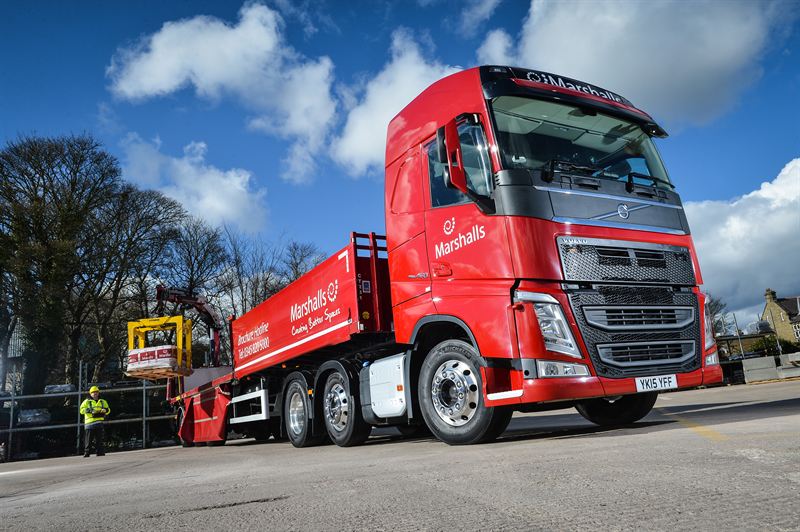 Michelin reports the signing of landscaping products supplier Marshalls to its Effitires tyre management programme. The price-per-kilometre deal covers all of the company's mixed fleet of 173 DAF, MAN, Mercedes-Benz, Renault and Volvo tractor units and rigid trucks, along with 210 crane-equipped SDC trailers. It extends Marshalls' existing Michelin preferred tyre supplier arrangement.
"By 'embedding' Michelin solutions within our fleet through the Effitires programme, we've gained even greater control over our tyre budget," comments Guy Ripley, Marshalls' regional logistics and fleet manager. "We're especially pleased with the tyre usage and fleet activity reports the programme generates, as we find being able to see the hard data incredibly useful."
As well as the regular fleet activity reporting, Michelin solutions will also carry out fleet‐wide tyre safety inspections under the contract, and develop, implement and maintain a shared action plan to ensure harmonised operations. Under the existing preferred tyre supplier contract, Marshalls will continue to fit Michelin X MultiWay 3D XDE drive and XZE all-position tyres, and X Multi T trailer tyres, and staff from service provider ATS Euromaster will continue to fit all replacement tyres across the company's fleet.