Latest Bright tyre changer to debut at Reifen 2016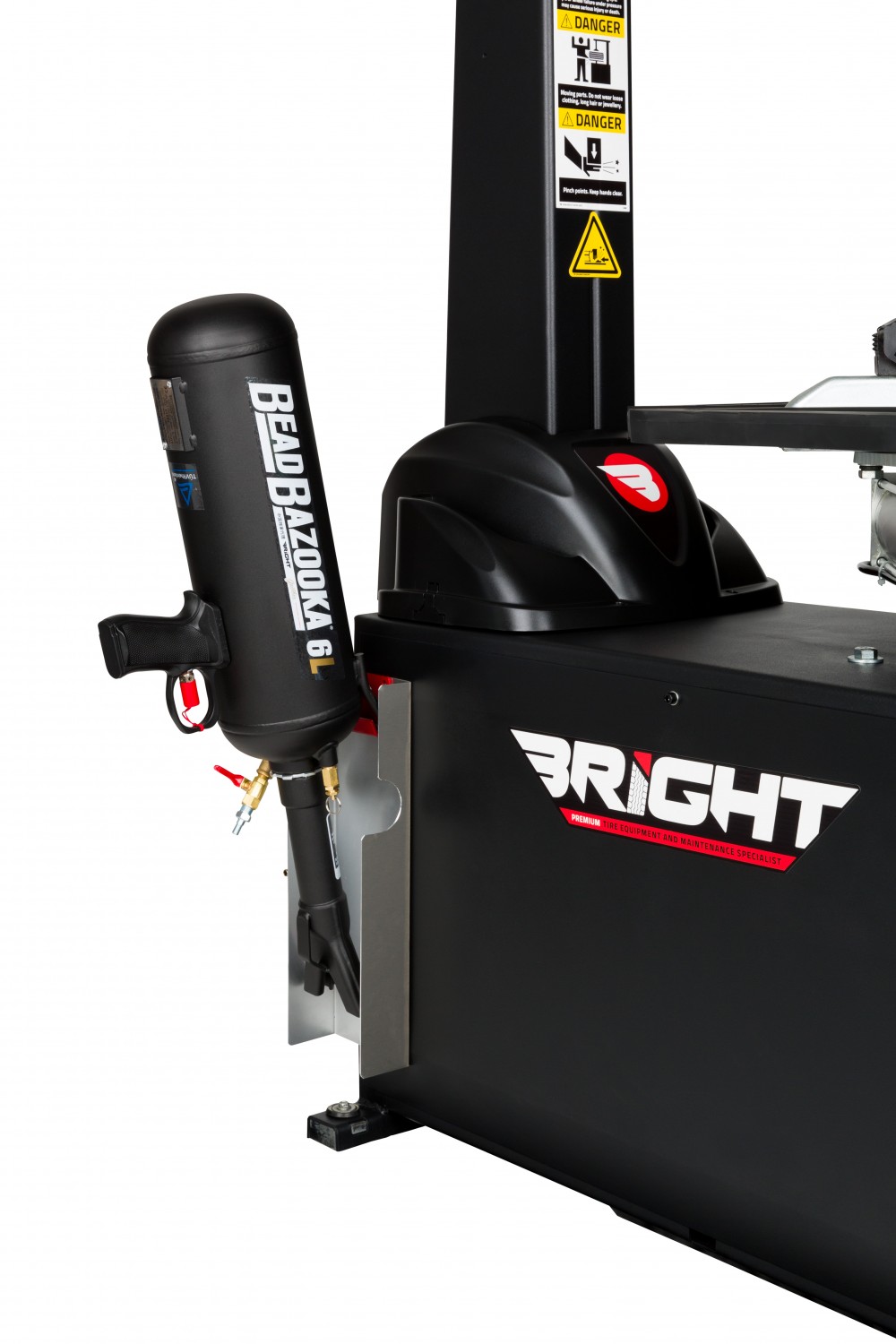 International garage equipment manufacturer Bright will launch its latest premium tyre changer at Reifen 2016, where the company will make a comprehensive exhibition of its range.
This latest product boasts an exclusive addition; the tyre changer comes as standard with the well-established and acclaimed six litre Bead Bazooka system from Gaither Tool. This makes the system, according to Bright's statement, in effect an "all-in-one tyre changer solution" complete with helper arm.
This new model joins a selection of Bright semi-automatic tyre changers, incorporating a backward tilting arm. Additional features include a full rim protection kit, the capability to change all kinds of low profile and run-flat tyres, a heavy duty assist arm and two year warranty.
Bright Technology is based in Liaoning, China. Over the past twenty years the company has evolved into one of China's largest and most successful producers of tyre changers and wheel balancers, with ISO 9000 and GOST certification.
Interested visitors to the Bright booth (Hall 1 B19) will be able to discuss the finer points of the premium tyre changer with Gaither Bazooka, including product demonstrations with Bright staff throughout the four day event.