Talks with potential UK, European distributors under way, says Bright Technology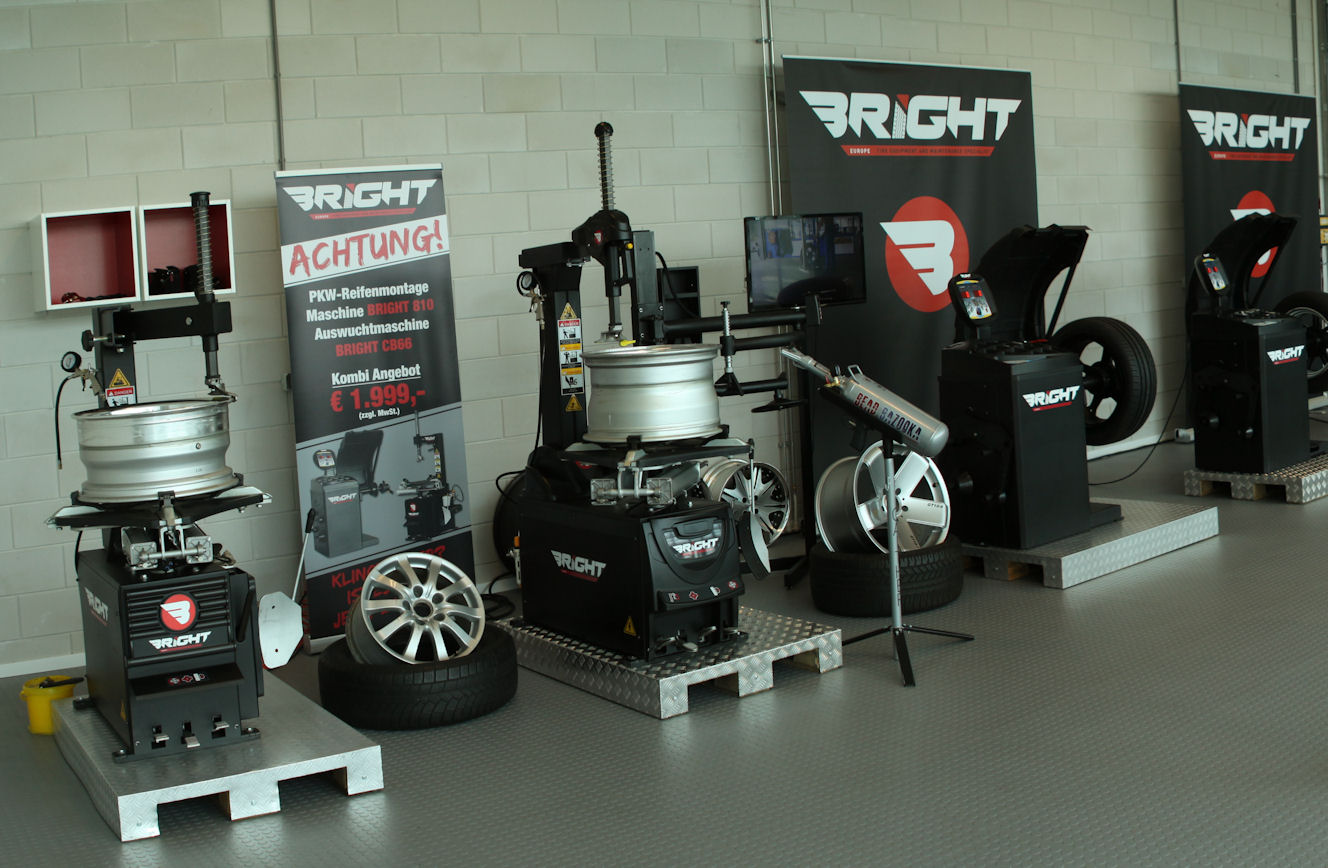 Bright Technology says the number of sales and distribution partners it has throughout Europe is on the rise. A representative for the Chinese tyre changer and wheel balancer manufacturer, reports that the company is "currently in advanced negotiations with potential distributors in Germany, Italy and the UK." Bright Technology is also supporting its presence within the region by taking part in trade shows such as Autopromotec.
Bright Technology's European office is located in Roosendaal, the Netherlands. The manufacturer's initial 'Premium' equipment range concept – which can be easily identified by its all-black colour scheme – has grown since its market launch two years ago. A Bright Europe representative comments that "during that period the product base has been progressively increased from the first two models, aimed at the basic level of use [and] designed for smaller tyre shops and garage workshops. Now we are installing a varied number of pieces of equipment on a regular basis." Markets where the Bright Premium range has made inroads so far include the Benelux countries, Poland, Finland and Portugal."
One reason behind Bright Premium's positive reception in Europe is that the latest balancers in the range incorporate Haweka centring facilities along with the very latest software innovations from Italy. When combined with the benefits of cost-effective Chinese production, Bright states the result is a totally unique and highly effective futuristic product.
The Bright Premium range for Europe includes the 'space saving' 810 basic tyre changer, which is capable of demounting tyres up to 23 inches and incorporates a bead breaking force of 2,500 kilogrammes; the CB66 basic wheel balancer, which includes the aforementioned Italian software; and the very latest LC 887N tyre changer, which comes with a reinforced tilt-back arm and is suitable for both run-flat and low profile tyres, with a 26 inch clamping range and bead breaker force of 2,800 kilogrammes.
Bright's latest wheel balancer is the fully automatic CB 68, which is fitted with an automatic measuring facility along with electromagnetic position brake function that includes Italian software, plus an additional measuring arm that can be fitted with a Haweka centring shaft as an optional extra.
Bright Technology's main objective is to promote its own Bright Premium tyre changer and wheel balancer range in Europe, however the company also continues to produce equipment for private brand customers around the world. This is, Bright states, "something the company has been successful at for many years now." It adds that the introduction of the Bright Premium range effectively splits the company's business "into two equally lucrative divisions."
The company also attributes Bright's growing reputation to the company's ability to listen to individual customer requests and adapt its machinery accordingly. In this way it can accommodate the rising number of workshops and garages with 'special demands' for equipment such as truck tyre changers.