Autopromotec debut for Bright Premium Plus wheel balancer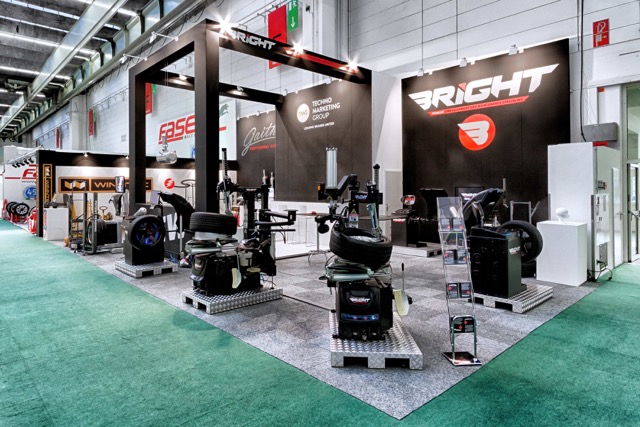 After introducing its 'Bright Premium Concept' at Automechanika Frankfurt 2014 and drawing a favourable response from exhibition attendees, Chinese tyre changing and wheel balancing equipment specialist Bright Technology is now in the process of extending its range – and will show its latest products at Autopromotec 2015.
Amongst the equipment planned for display on the company's stand in Bologna (H19 C2) is the all-new Bright Premium Plus wheel balancer. This unit, which will be on show for the very first time, incorporates one hundred per cent centring from German manufacturer Haweka. "Since becoming established in Europe we have experienced a very positive and responsive reaction to Bright's innovative range of products and I'm confident that this highly positive momentum will continue at Autopromotec 2015," commented a Bright Technology spokesman.
Bright Technology states that all its products "guarantee an impressive combination of superior aesthetics, quality and the very latest advanced technology." The company was formed in Liaoning, Northern China in 1988 and over a period of three decades has grown its sales presence around the world, in Oceania, Africa, Asia, North America, South America and now Europe. The firm is ISO9000 accredited and all products CE and GOST certified. European customers are supported by a Bright Technology design and software office in Italy and customer service facility in the Netherlands.