Shandong Linglong adding compounding unit to Thailand plant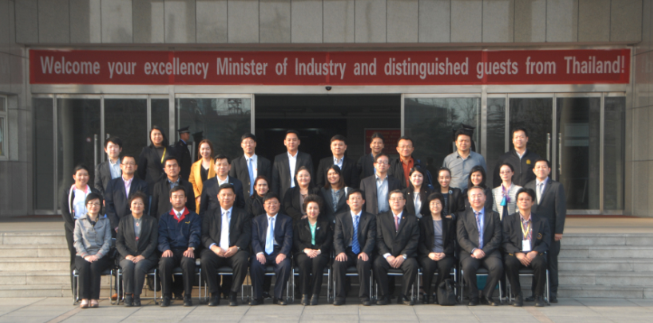 During a visit to China last week, Thailand's Minister of Industry, Atchaka Sibunruang, and representatives from the Industrial Estate Authority of Thailand visited the Zhaoyuan headquarters of Shangdong Linglong Tire and the tyre maker's exhibition space at the China Qingdao International Tire Fair. A meeting also took place on 8 April between the Authority and Shandong Linglong chairman Wang Feng; this resulted in the signing of a letter of intent that will see the tyre maker increase its investment in Thailand through initiating the third phase of its Linglong International Tire (Thailand) plant project, the installation of a rubber compounding facility at the Rayong province site.
According to Shangdong Linglong, the rubber compound unit will employ the "most advanced technology and process equipment" in order to produce "first-class quality products" that will enhance the operation's competitiveness and capacity for sustainable development. Stages one and two of the company's investment in Thailand, the passenger car tyre and truck/bus tyre factories in Rayong province, are respectively on track to produce 12 million and 1.2 million tyres per annum.
Wang stated that Shandong Linglong's presence and investment in Thailand is a part of the company's "3+3" strategy, the plan to develop its three facilities in China – the Zhaoyuan, Dezhou and Liuzhou plants – along with three factories outside of China. The facility in Thailand is Shandong Linglong's first overseas production site; in late 2014 the company indicated it was considering sites in the Americas with a view to setting up a factory there, and upon signing a sponsorship partnership with German football club VfL Wolfsburg in December of that year, Wang shared that Shandong Linglong would establish a technical centre in Germany by the end of 2015 (the company has yet to report on the status of this project) and, going forward, erect a production facility within Europe.