Bridgestone VHS2 – 10% longer tread life and higher wear resistance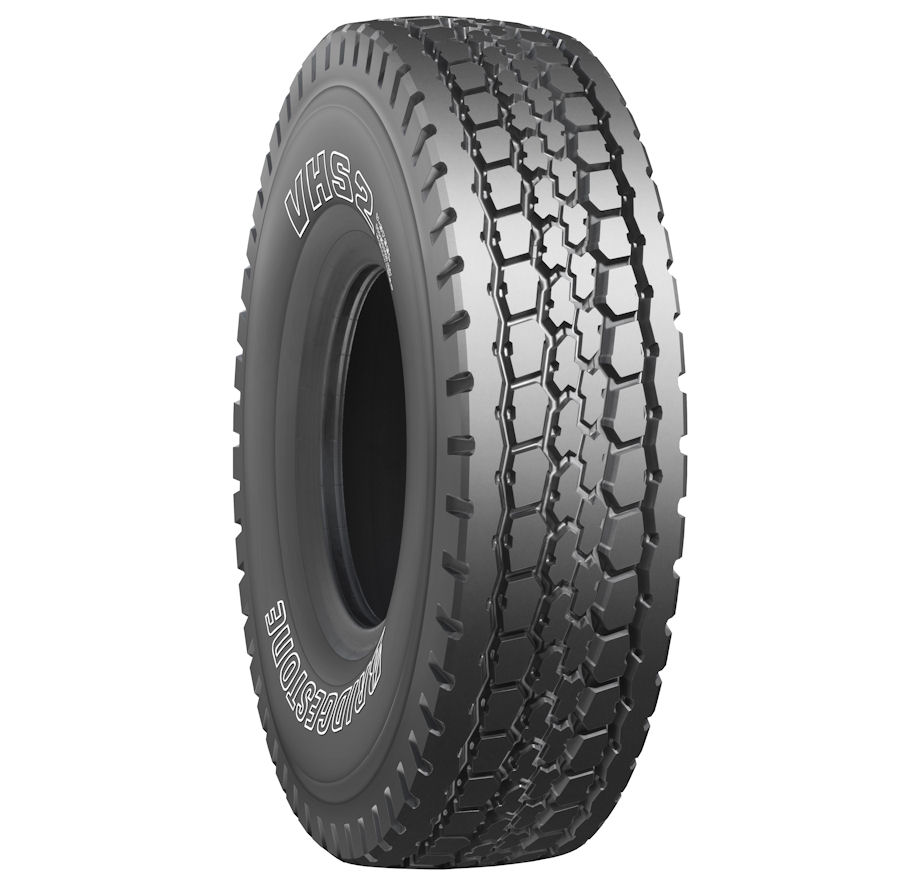 The Bridgestone off-the-road crane tyre range has been extended through the introduction of the VHS2 (V-steel Highway Service 2). According to Bridgestone, the VHS2 is designed to provide longer-lasting performance and a better return on investment for today's all-terrain cranes.
Bridgestone says it has engineered the new VHS2 for true premium performance, and therefore the tyre can offer "superior durability and wear life, with high-speed stability and low noise in operation." Compared to predecessor tyre the VHS, the new Bridgestone VHS2 reportedly offers more than ten per cent longer tread life and higher resistance to irregular wear. A combination of improved tread design and choice of materials is said to be behind the tyre's longer tread life, while Bridgestone says the casing design has been optimised to give a "totally uniform distribution of contact pressure for more even tread wear."
The VHS2 tread features a closed-shoulder block, and Bridgestone states that this gives the tyre a "smooth, quiet ride with outstanding high speed stability" when travelling on the road. The variable pattern pitch also helps reduce tyre noise at higher speeds.
Currently enjoying its public debut at Bauma, the Bridgestone VHS2 is available as of this month in size 445/95R25 (load index 174).