Asphalt 8 promotion places Nexen Tire in virtual racing game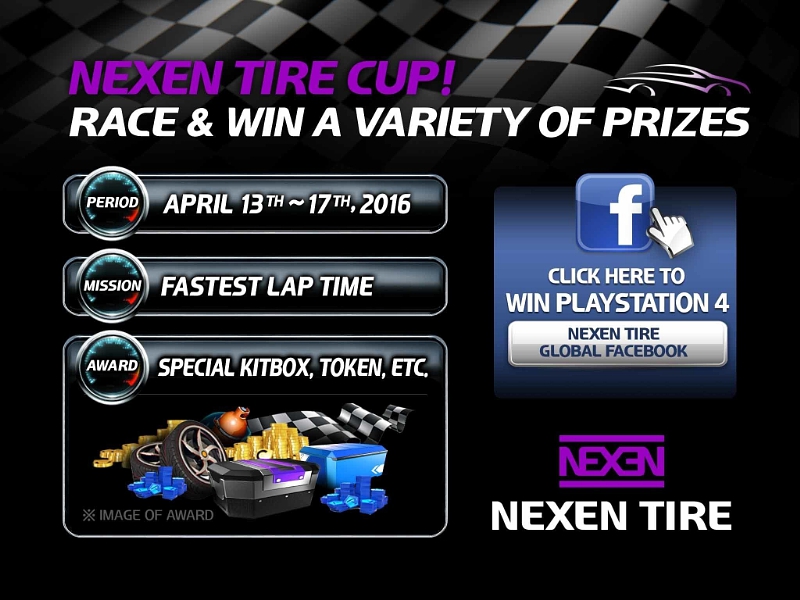 Nexen Tire is advertising in a motorsport championship that doesn't actually exist in the real world, and that's a good thing, as this non-existent championship is the mobile racing game Asphalt 8. Starting 30 March, the tyre maker is targeting consumers in European markets through the placement of video and banner advertisements within the Asphalt 8 game and by holding various in-game events, including a customised sponsor cup – the Nexen Tire Cup – and by offering mini games for European markets.
The Nexen Tire Cup will be held between 13 and 17 April and consists of races amongst users in five European countries – France, Germany, Spain, Italy and the UK. Based on lap time rankings, a wide array of prizes will be awarded, including 650,000 credits for the 1st and 2nd prize winners, 350 tokens for players finishing in the top 100, and other various prizes.
But that's not all. In addition to the current screening of a video advertisement for Nexen Tire's partnership with Manchester City FC within Asphalt 8, a penalty shootout competition game will be added into Asphalt 8 and available between 6 and 19 May. Everyone participating in the Nexen Tire Skills Challenge mini game will receive a game token.
"Marketing events through Asphalt 8 aimed at European countries, are expected to play an effective role in introducing the Nexen Tire brand to European countries along with European TV advertising campaigns and our partnership with MCFC," wrote Nexen Tire in a statement.