New sizes join Barum 200 R truck tyre range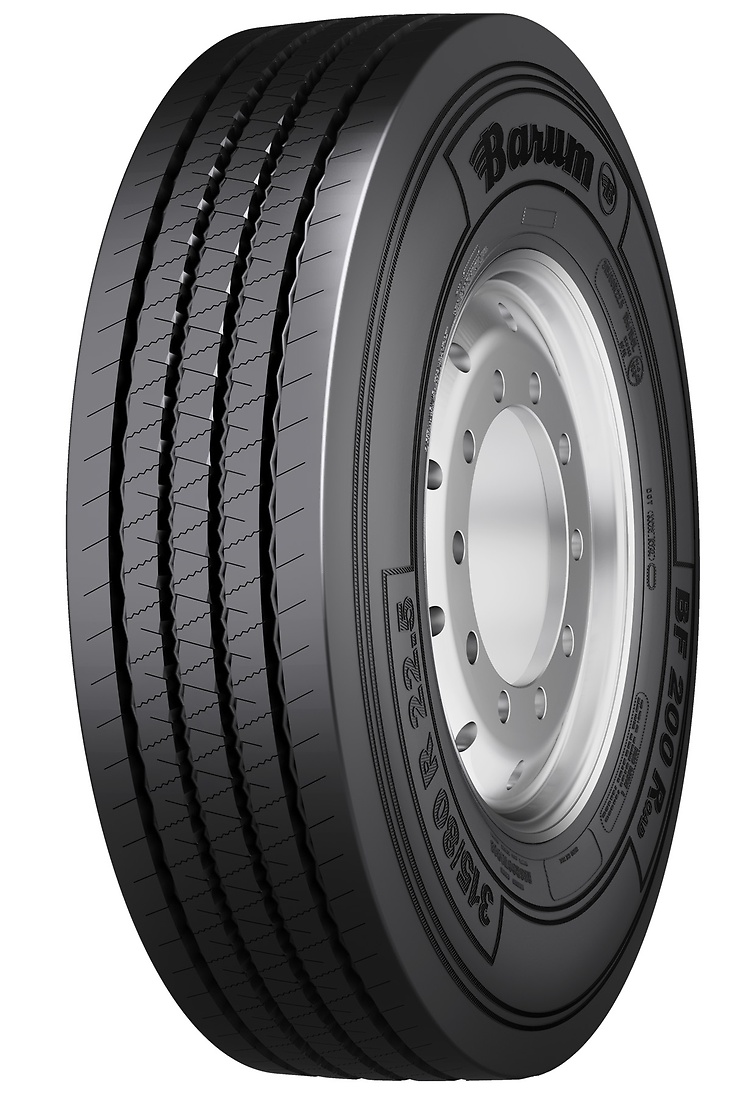 The Barum 200 R truck tyre range will be extended this year with the introduction of new steer, drive and trailer fitments. At the CV Show this week, Continental presented its size 315/70 R22.5 BF200 R steer axle tyre; this will be launched in the UK in June, together with the 315/70 R22.5 BD200 R drive tyre.
Further new Barum 200 R dimensions, BF200 R steer and BD200 R drive axle tyres in size 295/80 R22.5, along with a BT200 R trailer tyre in size 385/65 R22.5, will be available mid-2016. These new products complement the size 315/80 R22.5 BF200 R steer tyre and BD200 R drive axle tyre that debuted last year.
According to Continental, the Barum 200 R range is a "low-cost alternative for truck and bus operators" that "boasts both high mileage and consistent safety, thanks to the enhanced composition of the rubber compound and the redesigned pattern on the tread." The tyre maker states that the casing used in the 200 R range is "particularly durable" thanks to the presence of reinforced steel cord beads, and is retreadable. All Barum tyres in the 200 R series are regroovable as well.
Both the steer axle BF200 R and the drive axle BD200 R benefit from redesigned tread geometry in the tread layer, which Continental says considerably increases both tyres' mileage capability. "The new tread compound guarantees safe handling and driving behaviour in the long term, even on wet roads," adds the tyre maker. Both tyres are M+S marked, and the drive axle BD200 R additionally bears the 3 peak mountain snowflake (3PMSF) symbol.
The 315/70 R22.5 and 295/80 R22.5 steer and drive axle tyres also offer a higher load rating, meeting the new requirements for Euro 6 vehicles. "The reinforced bead allows both tyres to effectively withstand varying loads, and their improved wear behaviour increases driving comfort," shares Continental.