Montreal buses running on Vipal V167 tread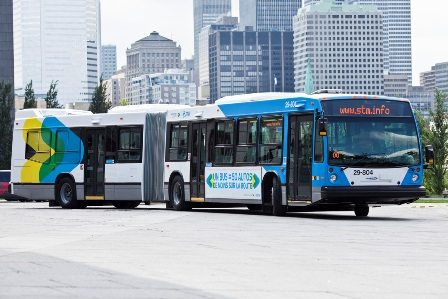 The Société de Transport de Montreal (STM) will begin retreading its tyres using Vipal products, following a bidding process and a battery of tests with the retreading material provider's V167 tread. The public transit company's fleet numbers 721 buses.
STM is in charge of public transport in Montreal and the surrounding metropolitan regions. The company retreads roughly 350 tyres per month, and from now on will use the V167 tread, a Vipal design marketed outside its domestic market of Brazil. Vipal states that the V167 is suitable for trucks and buses with radial tyres on drive axles; particularly powerful, high-torque vehicles and long running times on paved surfaces. The tread also offers good performance on muddy and snowy surfaces, according to its manufacturer.