Bridgestone Bulldog reopening 'in June'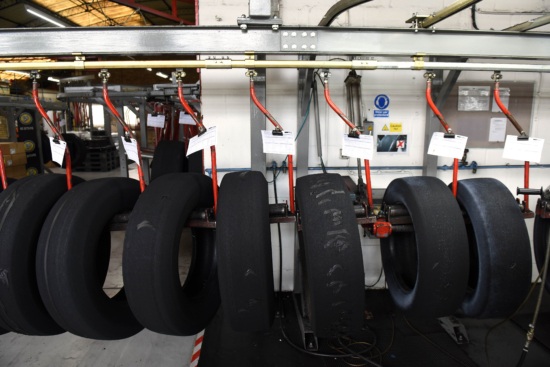 Following the news at the end of April that Bridgestone Europe has restarted its new tyre manufacturing following the widespread coronavirus-related lockdowns, Tyres & Accessories asked Bridgestone UK truck and bus product manager Terry Salter to confirm reports that the Bridgestone Bulldog retreading factory in Lincolshire will reopen in June. But will that be a full opening or a gradual opening? And what about Bridgestone's Bandag network of retread franchisees?
Addressing the first question, Terry Salter gave a qualified confirmation of Bridgestone UK's plans to open the Bridgestone Bulldog retreading operation in June: "We are continually reviewing the situation and we expect to reopen in June. There will be a gradual reopening for two reasons: Firstly, as we navigate our way through safe working practices and social distancing; Secondly, the pick-up in production will be closely aligned with the increase in activity and demand in the marketplace."
Owing to the fact that the Bandag network is franchise-based where each partner is their own business, things are more complex here. Asked what proportion are now open Salter replied: "All franchisees have their own individual solutions in place in response to lockdown and we would not want to comment further about the specifics of each."
Still, none of this negates the benefit of having local production, something that is only emphasised in light of the present difficulties facing the whole market: "The most effective way of securing continuity of supply with our fleet customers is to have production as close to demand as possible. Bridgestone boasts multiple options to supply its customers with the solutions they need. The Bandag franchise model is extremely effective in this regard, as is the Bulldog factory in Lincolnshire", Salter concluded.
For further coverage of Bridgestone Bulldog's reopening as well as additional information related to the commercial vehicle and fleet tyre markets, look out for June's edition of Tyres & Accessories magazine.