Matt Neal sponsored by Delphi and The Parts Alliance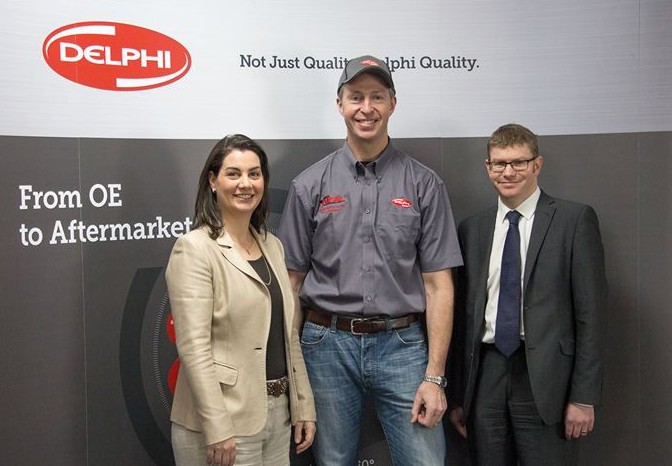 Three-time British Touring Car Champion Matt Neal, who is also known for being a director of leading British wheel-maker Rimstock Wheels, is being sponsored by Delphi Product and Service Solutions and The Parts Alliance.
Neal, who was crowned champion in 2005, 2006 and 2011, finished third last year but hopes to achieve a record-equalling fourth title in 2016. He will again be driving a Honda Civic Type R as part of the Honda Yuasa Racing team. Neal made his BTCC debut at Silverstone in 1991, with 2015 marking his 25th year contesting Britain's biggest motorsport series. In that time he has participated in 583 races, winning 56 from 15 pole positions. He has finished on the podium 155 times and set 47 fastest laps.
It is that passion for performance and quality that reportedly appealed to both Delphi and The Parts Alliance. Delphi's marketing director EMEA Simone Strimber commented: "Our commitment to performance, quality, drive and determination has culminated in the joint sponsorship of one of the country's most successful drivers."
The Parts Alliance is the largest distributor of Delphi parts in the UK automotive aftermarket. Its procurement and product management teams work closely with Delphi to select the best quality parts and get them to market as fast as possible.
Simon Moore, head of marketing for Parts Alliance Group, said: "Just like The Parts Alliance, Matt Neal has been on top of his game year after year. He's one of the country's most successful drivers in a sport watched by tens of thousands at trackside and millions around the world on TV, including America…We can't wait for the new season to start and we'll be backing Matt all the way, hopefully to another championship."