Celtic dilemma for Autoparts UK part-time footballer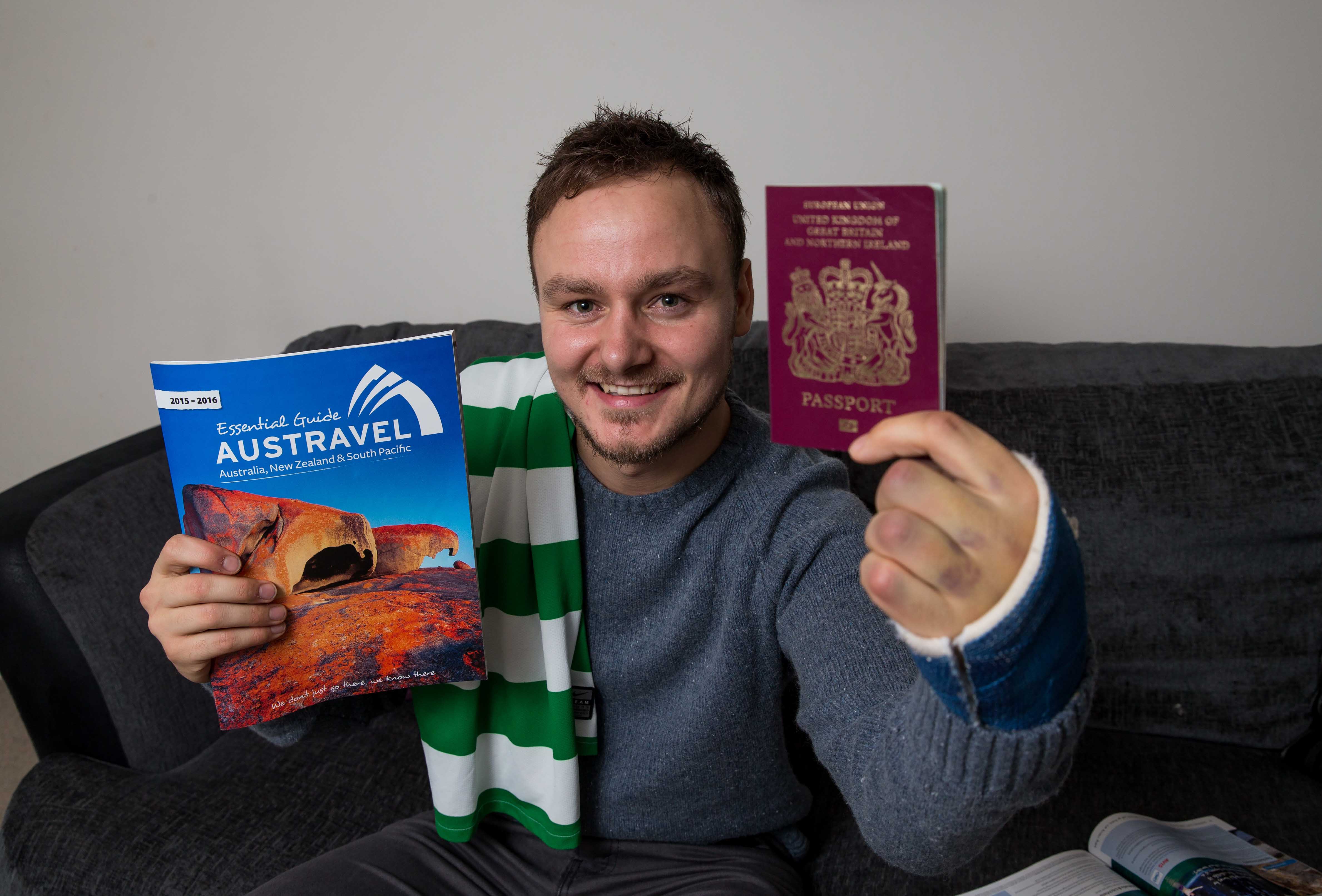 East Kilbride's semi-professional footballer, Sean Winter, who also works within the independent aftermarket as a parts representative for Autoparts UK, faces one of the toughest decisions of his life: play Celtic in the Scottish Cup or fly to Australia on his dream, family holiday.
Winter, who has been a parts representative at Autoparts UK for 10 years, has scored in every round of the Scottish Cup for East Kilbride during the campaign. He even got the goal that secured their place in the fifth-round tie against Celtic, yet his chances of playing in the match on February 7 look unlikely as he has already booked a special holiday to Australia for the previous week that will cost thousands of pounds to alter.
After defying medical staff and playing with a broken hand, Winter has more than played his part in getting his team to this stage of the competition.
The midfielder has more than 200 appearances for Stranraer and helped the team reach the League One playoffs in 2015, but chose to turn down big-money offers to play for his hometown team.
Although the trip had been arranged before the start of the season, which would not be allowed if he still played for an SPFL club, with the Lowland League team successfully reaching the final 16 of the competition, Winter is now forced to make one of the biggest decisions of his life.
Winter said: "It's a huge opportunity for the club and myself, but the circumstances are incredibly unfortunate. Quite a large section of my family are going to Australia too as we're visiting my sister-in-law in Perth, and with it being booked for over a year, it's more than just your average holiday.
"I've loved every moment of playing in the Scottish Cup with East Kilbride this season and hope we can progress even further and do the unthinkable by beating favourites, Celtic. However, I don't think it's looking like I'll be a part of the match.
"It's such a great feeling knowing I've played such a big part in helping the team get into this remarkable position, and firing home the winner in the fourth round was something dreams are made of!
"I grew up in East Kilbride and Celtic are my boyhood heroes so playing in this game would be something special. It'll be hard, but I'll be cheering on the boys from the other side of the world and hoping we can defy the odds and push onto the quarter-finals – now, that would be something special."
Craig McCracken, group factor manager said: "Sean has certainly created a buzz around the branch with customers and fellow colleagues, who have all congratulated him on his achievements so far.
"After scoring in every round, his growing excitement has been clear for everyone at Autoparts to see. It's incredibly unfortunate that the circumstances have fallen out of his favour, but we'll be sure to cheer on East Kilbride in honour of Winter on the day."