Landsail raises profile at Autosport/Performance Car Show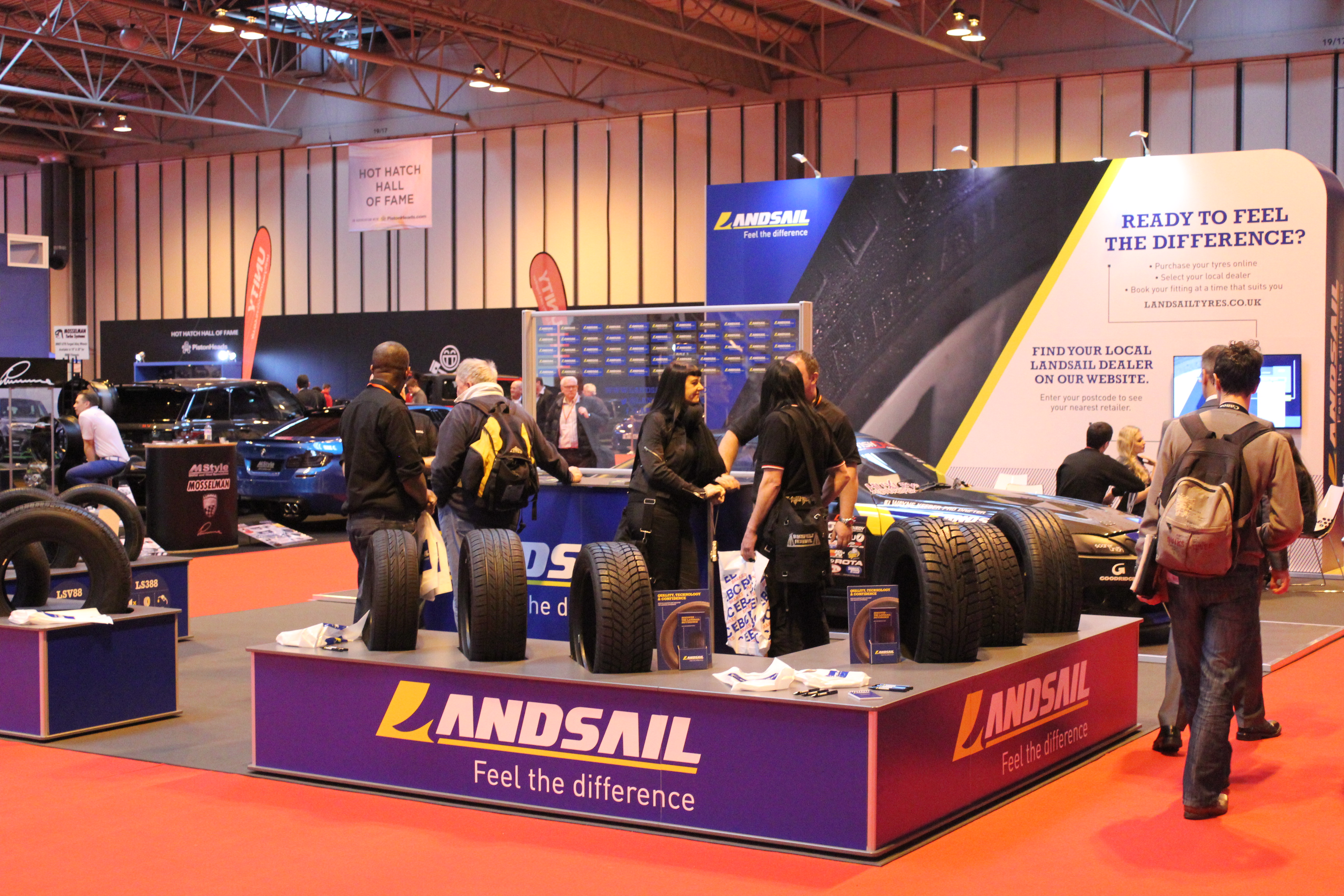 One of the most immediately visible tyre brands at this year's Autosport International show was Landsail. Not only did Group Tyre member Oak Tyres take out a five times bigger stand this year, the company also sponsored the Performance Car Show, which means the brand's name was being dropped show new releases weeks before the event and that branded hoarding adorned the Performance Car Show's entrance. When you consider that Oak Tyres also organised a Davanti-branded stand at the show, the company was one of the most prominent tyre brands present.
Normally in situations like this observers might suggest that Landsail, which is made at a very modern factory owned by Sentury Tyre based in Qingdao, China, is punching above its weight. However, the fact that company sold 1.7 million Landsail-branded tyres alone through Grouptyre last year suggests that the company now occupies something like 5 per cent of the roughly 35 million unit UK car tyre replacement market. When you add in Davanti as well as the other Sentury-produced brands such as Delinte and at least four other private brands that are sold in the UK, the total must be north of 2 million units. With this in mind, you can see why the company continues to invest in the development of its brand.
Performance Car Show-sponsorship aside, Landsail is doing this through drifting sponsorship as well as PR, advertising and exhibition investments.
Product-wise the company promoted its wide range of passenger car and SUV fitments. These include the LS588 UHP tyre; the LSV88 durability orientated van tyre; as well as the CLV1 and CLV2 SUV and 4×4 tyres. In addition, Landsail showed its Winter Lander, Winter Star and Snow Star seasonal products – there is even talk of a run-flat fitment.
Speaking to Tyres & Accessories, company representatives on-stand (which included people from various Grouptyre member companies) were more inclined to talk about strengthening Landsail's market position rather than continuing the stellar growth path it has been on in recent years. However, if the firm's Performance Car Show/Autosport International stand is anything to go by, we can expect more in 2016.