Landsail selling 1.5 million tyres a year via Grouptyre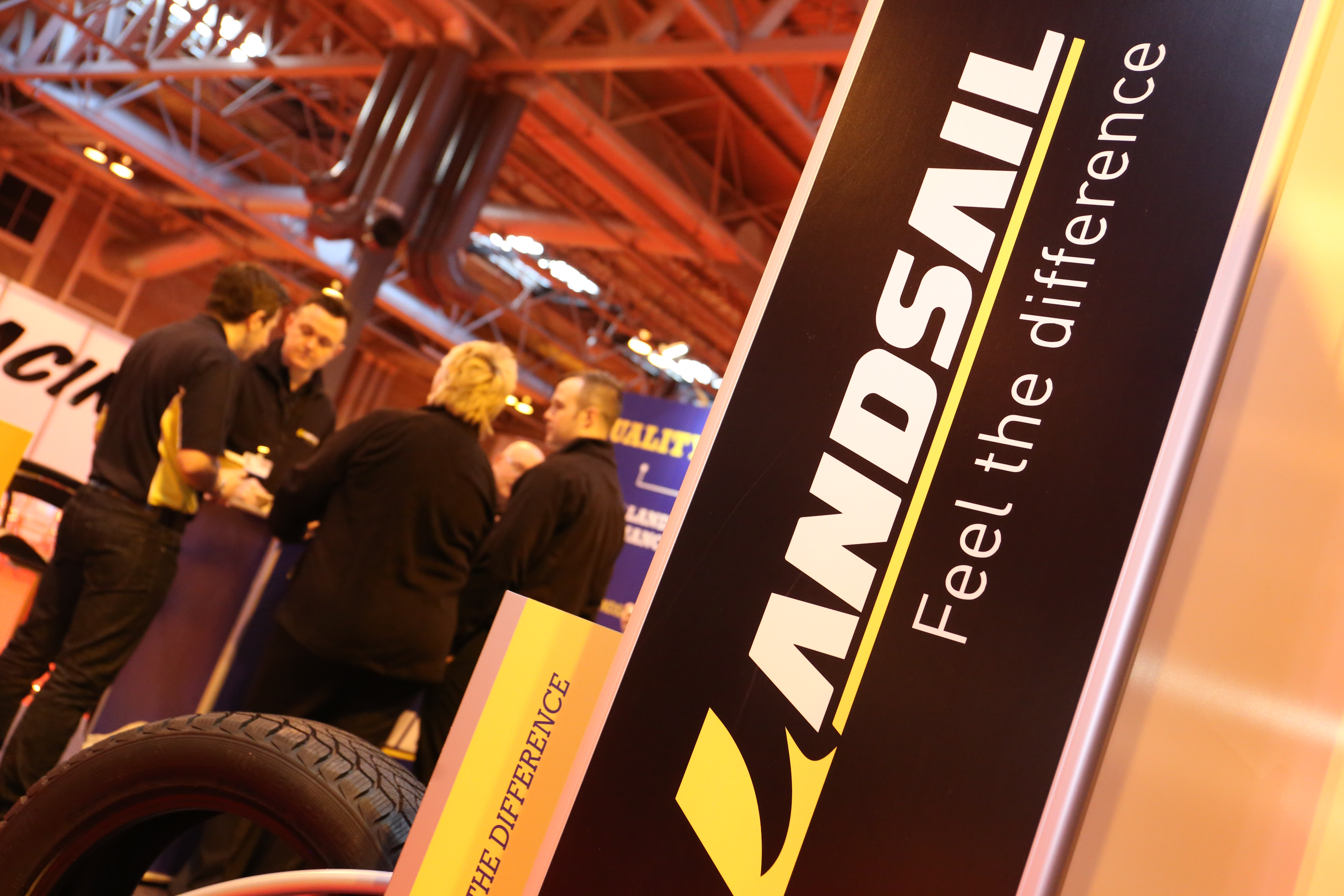 With Landsail and Grouptyre celebrating their third anniversary this June, the two firms have announced that the partnership is now selling over 1.5 million units a year. Grouptyre became the sole distributor of Landsail in the UK and Ireland when the deal was struck three years ago and, according to both the partners and the unit sales figures, the relationship has gone from strength to strength since then.
As if the size of the company's present sales volumes wasn't enough, what's even more impressive is that the 1.5 million unit figure represents a more than 20 per cent increase on the Sentury Tyre factory's already high 2014 UK unit sales total. To put this in perspective, last year's 1.2 million unit figure was only just behind the company's total units sales for the rest of Europe. And while the 2014 figure included other brands such as Delinte, which is also made by Sentury, this year's number only refers to Landsail tyres sold in the UK. Therefore it is safe to assume that the total Sentury-produced figure is significantly higher than the published Landsail-only numbers. And all this means the Landsail manufacturer must have at least a 5 per cent share of the 35 million unit a year UK passenger car tyre market.
As the size range continues to grow and Landsail's network of key dealerships is said to have grown with it and the two companies report they will "continue to work together to achieve clear targets of increased market share and consumer awareness."
With clear objectives to share experience and know-how, pool purchasing power and provide a comprehensive national service, Grouptyre made "the perfect partner" for the Landsail, according to Peter Cross, UK general manager of Landsail Tyres, who said: "Grouptyre's principles of 'National Strength, Local Service' made it the perfect partner for the Landsail brand. With more stock and distribution points than any other tyre wholesaler in the UK, we were able to partner up industry leading service with an industry leading tyre."
Paul Hollows, Grouptyre sales director commented: "We're delighted with the success of our partnership with Landsail. Grouptyre customers have really embraced the brand and we're looking forward to continuing to build a profitable partnership with one of the fastest growing tyre brands."
The Landsail range is currently produced at the Sentury Tyre factory in the city of Qingdao in Shandong Province, China. This Sentury factory produces 15 million Landsail tyres every year and will soon be joined by a new Landsail factory, which will open in Thailand in 2015, increasing annual production to 25 million tyres.
Grouptyre started when 14 like-minded tyre distributors joined together to act as a cohesive national player 20 years ago. Today, Grouptyre is made up of 10 member companies with locations nationwide. Grouptyre claims to be the biggest wholesaler of tyres in the country, boasting over 7,000 product lines and the biggest stock of volume car, performance, SUV, 4×4, light commercial and 'exotic' tyres.