Autoparts UK to sponsor IAAF conference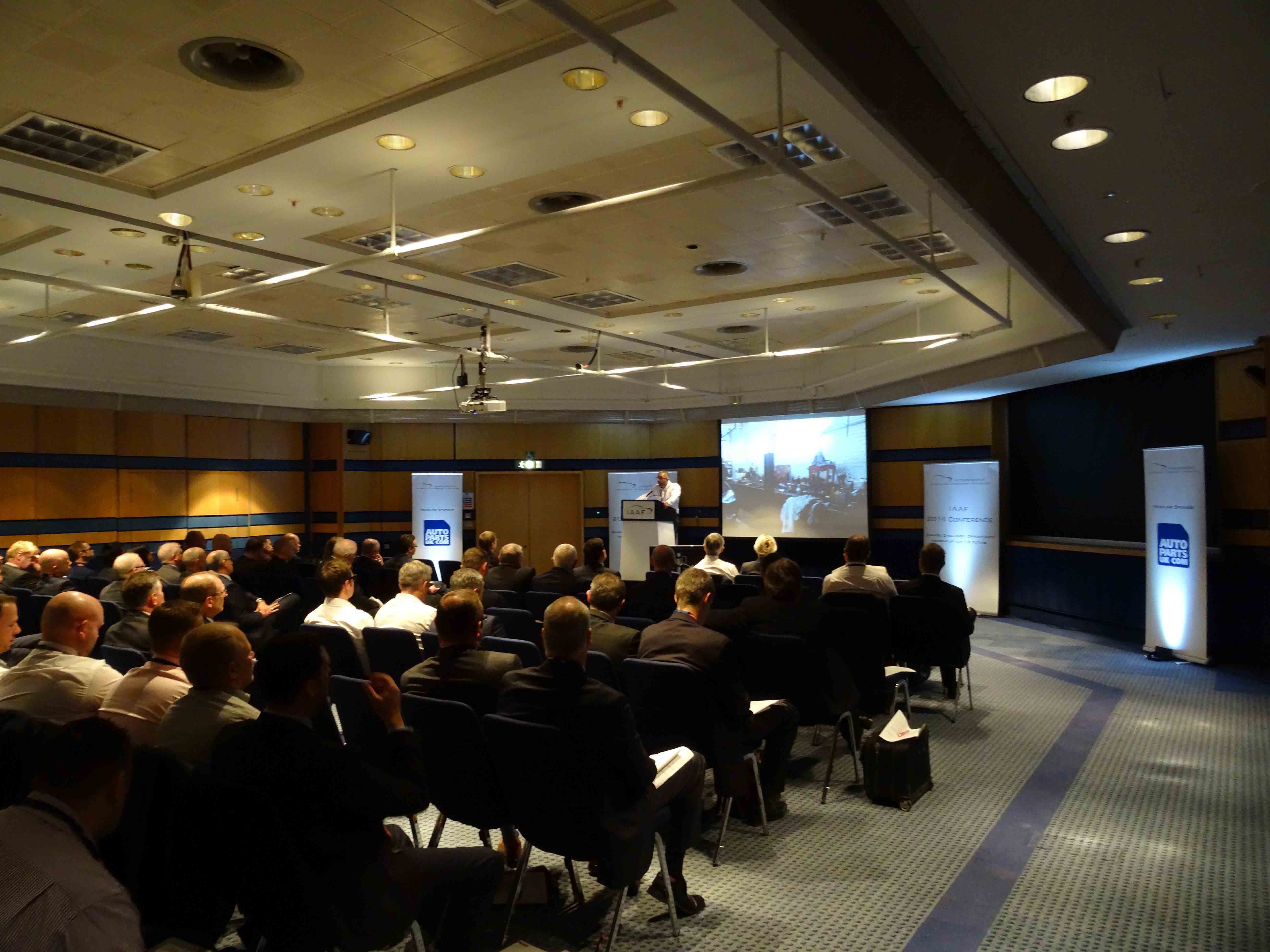 Autoparts UK, an IAAF distributor member, is sponsoring the IAAF conference at ICC, Birmingham taking place on 17 December 2015.
The conference aims to examine current issues from both the UK and Europe, highlight the main changes from both a technical and a market perspective and consider what opportunities are available for the future.
Autoparts has more than 25 years' experience in the automotive aftermarket sector and is using the conference to continue its promotion of exclusive brands in the sector.
More than 100 aftermarket personnel will be in attendance, eager to gain the latest industry information, as well as advice and support regarding current activity in the automotive aftermarket. This includes legislation affecting the industry or recent IAAF lobbying activity.
The following speakers are confirmed: Dr. Ben Wood – International Institute for Product and Service Innovation WMG, University of Warwick, Neil Pattemore – FIGEFA, Steve Carter – eXponentia, Peter Golding – FleetCheck, Quentin Le Hetet – GiPA and Peter Seagrott – Factor Sales.
The conference will include developments on the connected car and we will glimpse into the future with a realistic look at how far away the 3D printed car is, along with all its components. The mainstream media have portrayed 3D printing as the future of manufacturing with suggestions that traditional processes will soon become obsolete. But what is the truth behind the hyperbole? Conference delegates will hear from an industry leading expert, Dr. Ben Wood who will offer a pragmatic view on this question with reference to the automotive industry, and the potential impact that 3D printing might have on the automotive parts manufacturing industry in future.
Craig McCracken, group factor manager said: "The conference is a great area for debate on various industry issues and we are delighted to sponsor it for a second year. Our sponsorship is part of plans to grow the Autoparts brand, as well as our development into new areas of the automotive aftermarket such as in the supply of tyres."