Remus launches sports exhaust, Powerizer options for BMW M3, M4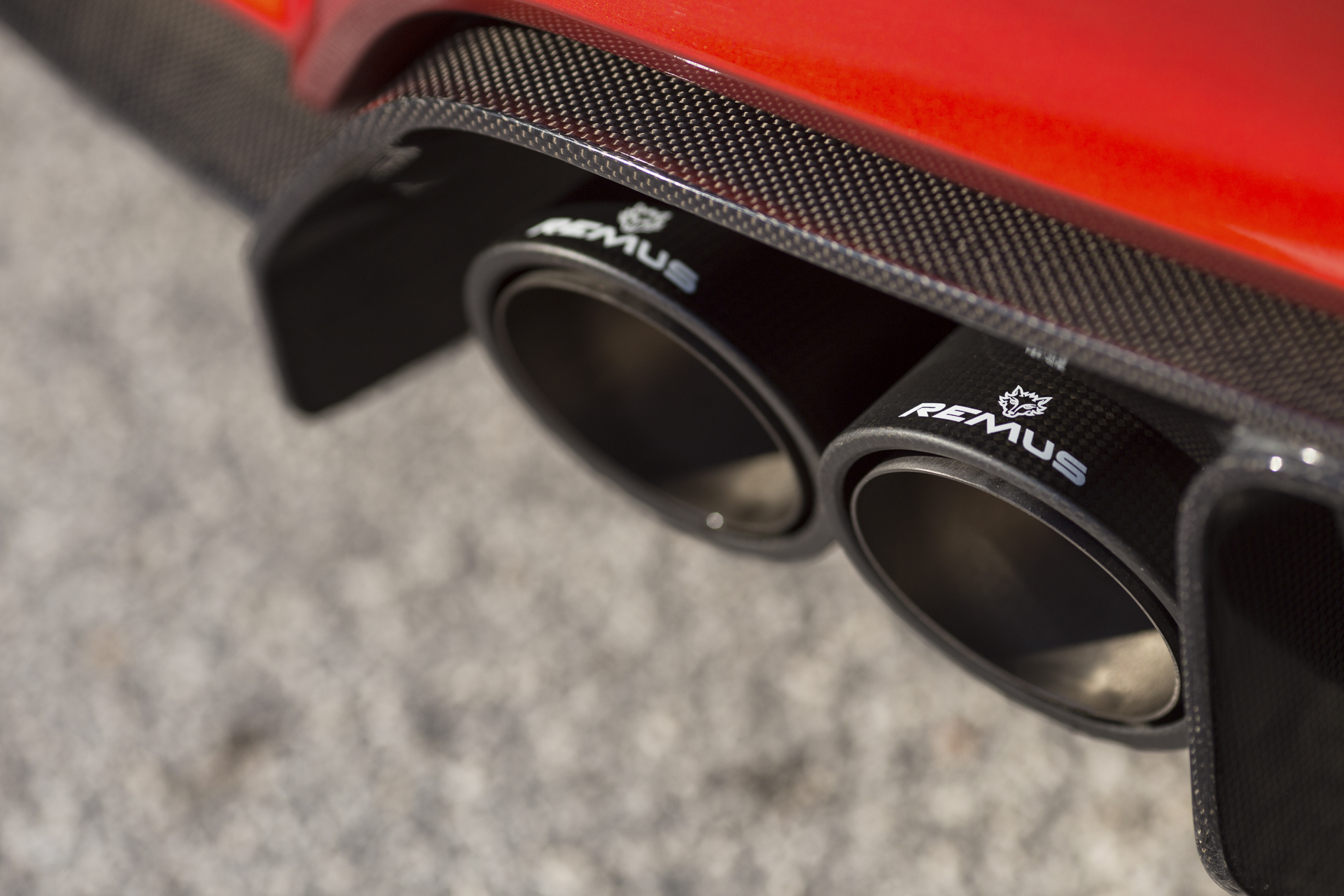 Remus has launched a range of system options for BMW's latest M3 and M4. The new sports exhaust systems feature fully shot-blasted surface finish, a more aggressive sound, and lightweight construction. The latter characteristic has been achieved by a reduction in wall thickness, though the manufacturer says strength is unaffected.
The Remus exhaust design allows for the fitment of fully adjustable slip-on rear tips which have four optional designs and sizes to customize the rear aesthetic to the owner's specific preference. These tip designs include (4x) 102mm angled carbon fibre with titanium internals, (4x) 102mm angled chrome, (4x) 98mm non-angled black chrome with carbon insert and (4x) non-angled stainless with carbon insert.
The system is also available in an axle-back configuration, including only the rear silencer and tips, or as a full down-pipe back system inclusive of X-pipe and connecting pipe. As a further option the connecting tubes are available with integrated silencers to modulate the aggressive sound.
Remus says the system adds 9.6bhp, 13.6Nm of torque, and weight savings of 3.2kg.
Remus has also added the option of increasing power by 25 per cent through its Powerizer system. The electronics of the Powerizer enhance engine management parameters in real time. Engine mapping is optimised multiple times per second, though safety parameters and management remain original to ensure that individual engine components are not overstrained. The original mapping software is also untouched.
The "plug & play" Powerizer is simple to install and can be easily removed at any time, Remus adds. The power increase of the engine can be adjusted by using the push button switches on the control unit. This brings the BMW M4 91bhp of additional power and 90Nm more torque.
An additional option is the Remus Responder, which improves throttle response by modifying the accelerator pedal output signal. The Responder attaches between the OEM pedal sensor and the OEM connector, ready to use in seconds due, once again, to plug & play technology. The adjustable programming profiles can also lead to improved fuel consumption, Remus adds.