Falken Motorsports driver James Deane is crowned Drift Allstars champion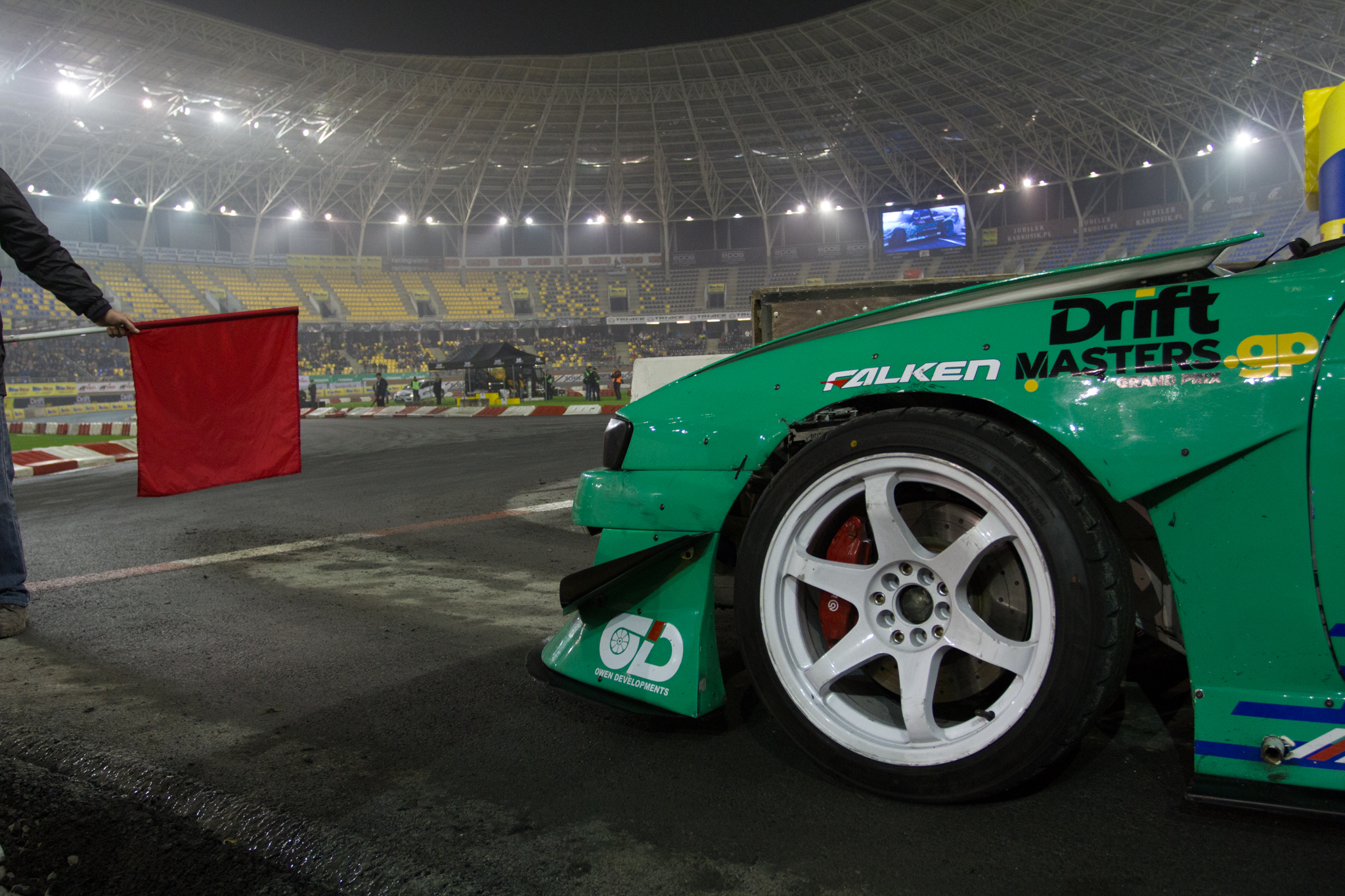 The Extreme Drift Allstars series landed in Poland at the MotoArena Torun for the final round of the 2015 championship on the weekend of 17 October. Leading the points going into the final event, James Deane still needed to put on a strong performance in order to defend his title. During qualifying, he piloted his 700bhp Falken Motorsport Nissan Silvia around the tricky stadium circuit and taking P1 with a near flawless run.
Deane's route to the final saw him pitted against some of the most challenging competition in Europe. He battled his way through to meet Polish motorsport star Kuba Przygonski in his 1,000bhp Orlen Toyota GT8. What followed was described by observers as one of the most exciting battles in drift history, with Deane nudging Przygonski's car around the technical track, millimetres from his door at all times. The judges ruled in the Pole's favour however, awarding Deane second place on the podium, enough for him to claim the 2015 championship.
"I was in the lead going into the final round but anything can happen in drifting so I knew I wasn't safe," commented James Deane. "My team was on good form, the car felt perfect and I knew I had all the grip that I needed to put on a strong performance in Poland. The final against Kuba was incredible fun, and by that point I knew we had the championship so I went out to put on a show. It's unreal to think that I'm now Irish Drift and Drift Allstars champion – I'm over the moon! I'd like to thank all of my friends and family for their support throughout the season as well as all of my sponsors – it wouldn't be possible without them. I also want to thank all of my fans and followers in Ireland and around the world too for all of their amazing support!"