Falken drift driver James Deane returns to defend Formula Drift title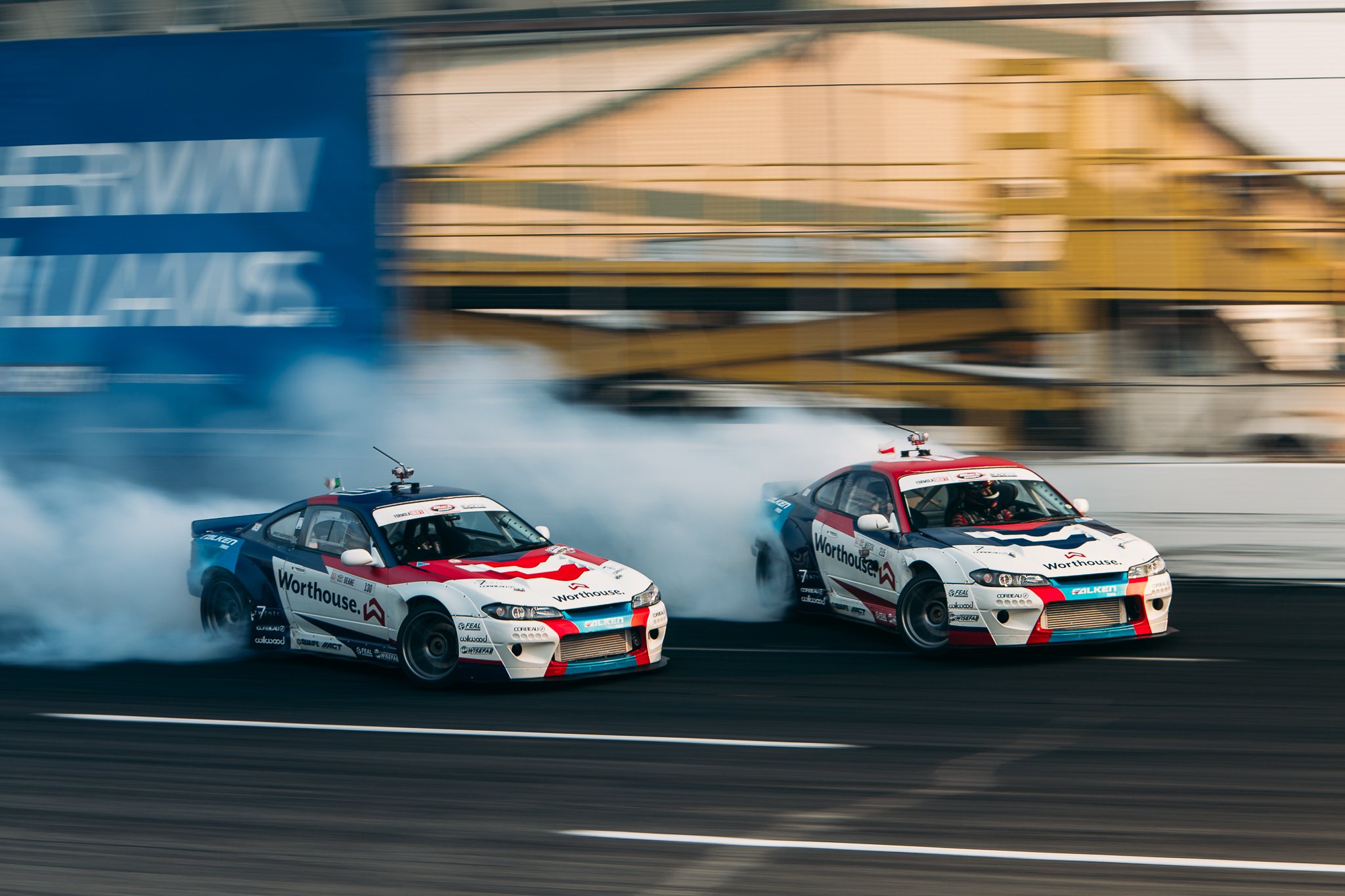 Falken drift driver and 2017 Formula Drift champion James Deane returns to the defend his title crown this week at the opening round of Formula Drift (6-7 April 2018, Long Beach, California). The Irish driver will race for the Worthouse Drift Team in his Falken Tire Nissan S15 drift car. He steered the car to four victories during the 2017 season, which led to his championship title and Falken being named Tire Manufacturer Champion for the second consecutive year.
"Winning the 2017 Formula Drift Championship was beyond a dream come true," said Castletownroche-based Deane. "It's been an ambition ever since I was a child and for us to achieve that result in our first full season of Formula drift was incredible."
The 2018 Formula Drift season consists of eight rounds across the USA, beginning this weekend and concluding at Irwindale, California, in October. Deane will contest in his S15 Nissan Silvia drift car, which runs on Falken RT615K+ tyres.
"In the US, the drift cars are putting out more power compared to those in Europe, with faster tracks and therefore faster speeds," explains Deane. "The rules allow us to use a wider tyre and the Falken Azensis RT615K+ tyres are perfectly suited. We use 235/40/18 on the front and 295/40/18 on the rear, running at quite low pressures to create a bigger contact patch. Tyres are so important on a drift car: you need to go sideways as fast as possible and accelerate through the corner. This means the tyre must have a high level of grip to get the forward progress needed, even though you're constantly sliding."
As well as contesting in Formula Drift, Deane will also compete in the 2018 Drift Masters European Championship, which consists of six rounds, beginning in June in Plock, Poland, and concludes with a home event for Deane at Mondello Park, Ireland. He will compete in his Falken Tyre Nissan S14, which features the iconic blue and teal Falken livery.
"Last year in Drift Masters we were unlucky with some mechanical failures but the car has been completely rebuilt and it's looking good. We can make every event, so we want to push hard and hopefully fight for the championship. Meanwhile, in Formula Drift, I feel like there's going to be a lot of eyes on me and quite a bit of pressure. The other teams are extremely competitive and they will have taken a lot of notes from last year. They aren't going to want to let that happen again. It's going to be a serious fight and I'm really looking forward to it!"